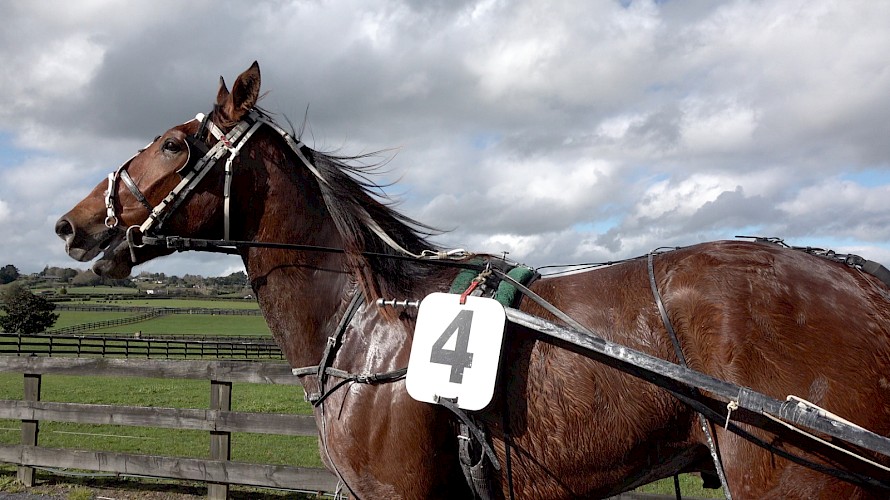 Nemo can spark up on Tuesday but in-form trainer-tipster Mark says Hy Voltage is the one
Hy Voltage looks the logical winner but trainer Mark Dux warns not to write off Captain Nemo's chances at Albion Park on Tuesday.
As an R70 pacer, Lincoln Farms' five-year-old doesn't look well off in the ratings for the up-to-R90 sixth race, seemingly dominated by Hy Voltage (R90) and Surf Ace (R86).
But Dux says the horse is racing well enough to be a really good place chance and even has a winning hope - if things go his way.
"Hy Voltage is the one to beat but, in a small field, I wouldn't write Nemo off," said Dux who correctly labelled $9 winner Rock Supreme as a likely winner over Argyle last Saturday night.
With only six rivals, Captain Nemo won't be far from the leaders even if he is crossed by the two higher class horses, he says.
"Jaccka Wally will lead out from two and I think he'll hold. The two out wide are the high class horses, Hy Voltage and Surf Ace, and I thought they would go forward, but they probably wouldn't cross him."
Dux says he'd like to see driver Grant Dixon put Nemo in a nice spot and give him his chance but the odds are he'll just come out steadily from four and look for some cover.
"I couldn't back Surf Ace because he's too much of a runaway at times, and can choke down, but Hy Voltage is settling a lot better lately and has been racing some of the better free-for-allers."
Last Friday, Hy Voltage notched his 18th win in a similar up-to-R90 2139 metres, recording a very slick mile rate of 1:53.6. On Tuesday he drops back to 1660 metres, a distance he won over in August rating 1:52.5.
But Dux points to Nemo's fresh-up third in August, just a head behind Hy Voltage, to illustrate he's not out of contention on Tuesday.
"He'll race well."

Captain Nemo races at 6.37pm NZ time at Albion Park on Tuesday.
Our runners this week
Friday night at Auckland
Saturday night at Albion Park
Tommy Lincoln, Argyle.