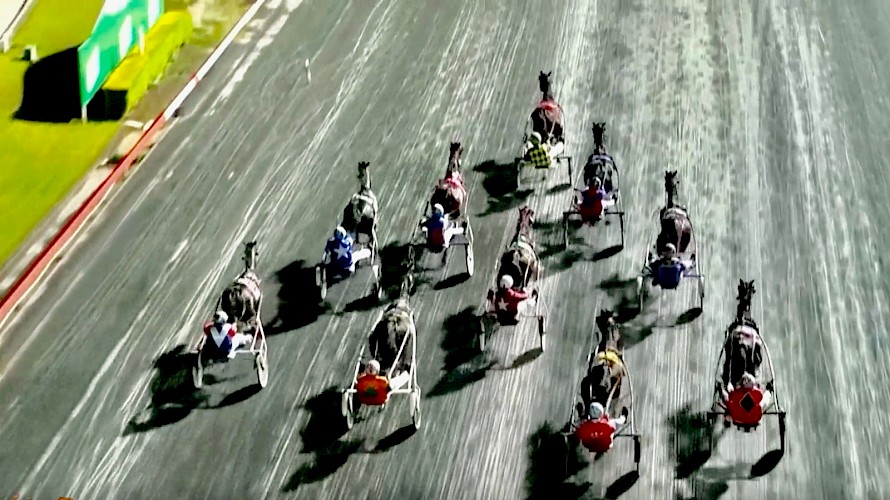 Nemo will find it tough on Friday and Tommy's out, waiting for the guns to go home
Captain Nemo is on the improve but he'll find it tough at Albion Park on Friday, says trainer Mark Dux.
Nemo, a rating 76 horse, missed out on his preferred start on Saturday night, and is one of the lowest rated runners in the sixth race for up to rating 90 pacers.
"It's a pretty strong field - every bit as good as last week, maybe stronger - and while he's starting to get back to where he was, he's not quite there yet."
Dux was very pleased with how Nemo performed in only his second run back last Saturday night - from the second row he trailed winner Ronaldo all the way and fought hard in the run home for third.
"I was more than happy with the run, it told me he's heading in the right direction and he's done well since.
"We'll come out steady on Friday, get into the running line, and play it by ear."
But with Ronaldo a rival again and the rating 94 Mafuta Vautin and rating 92 Saucy Dreams also in the field, Dux isn't getting his hopes up too high.
Racing at this time of the year has become very tough, he says, with so many interstate horses in Queensland for the winter carnival.
"Once they brought only their best ones but now a few more come as well and if you're even a touch down on form it's hard."
Break for Tommy
That's why Dux has decided to give Tommy Lincoln a short break, after he was made first emergency for the opening race on Saturday night.
Tommy looked well outclassed anyway in the hot field which includes Miracle Mile runner-up Jilliby Kung Fu.
Dux says he's not sure why Tommy stopped last Saturday night after leading a weaker field as a warm favourite.
"I don't know whether he just had an off night or if the 26.6 first quarter played into it. That other horse was in our face the rest of the way too.
"I'll give him a week off to freshen up and then start again. Hopefully all the good ones will have gone home in a month."

Captain Nemo races at 6.07pm NZ time at Albion Park on Friday.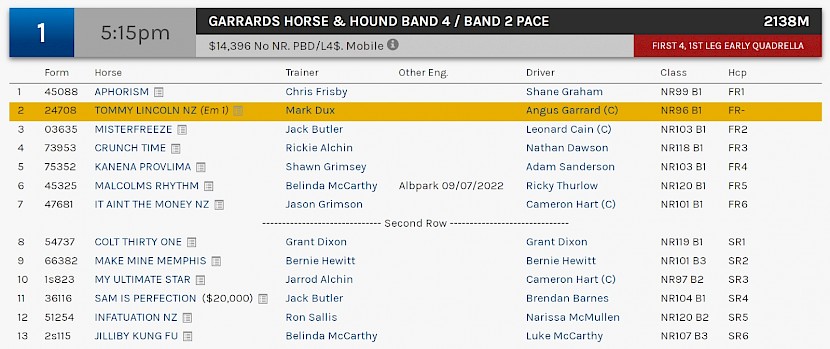 Tommy Lincoln was balloted out at Albion Park on Saturday night so will have a short break.
Our runners this week
Thursday night at Cambridge
Whiz On Bye (Scratched).