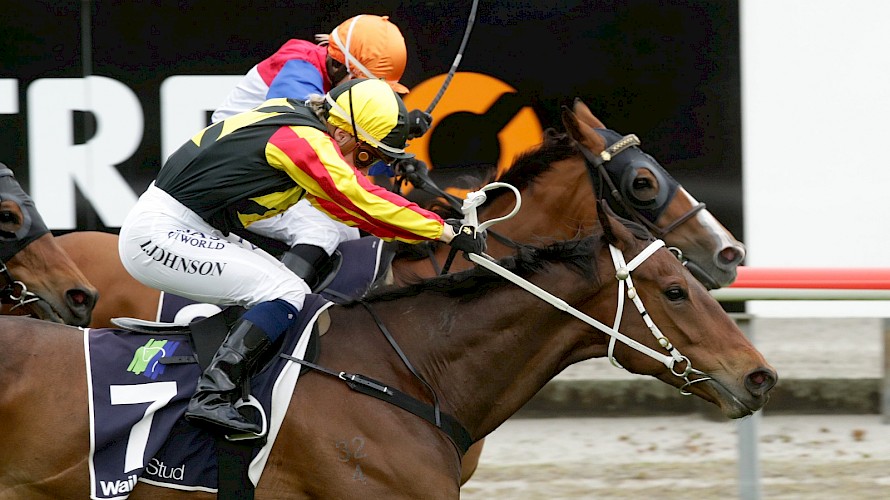 New Zealand Cup tilt on the cards for ultra laid-back Lincoln King after Matamata upset
Lincoln King could have earned a tilt at next month's $250,000 New Zealand Cup with his terrific win at Matamata today.
Having just his second run this preparation, and stepping straight up to 2000 metres, Lincoln King came from third last in the running with such a sustained finishing burst he turned what looked an impossible mission into a three-quarter length win over De Koning.
Trainer Stephen Marsh signalled before the race that he was expecting a big effort from the horse, who paid $19 to win, and he was considering tackling the Counties Cup on November 21. But watching him today he said he was struck at how everything he did was like a dead-set stayer.
"I'm starting to think we should be looking at the New Zealand Cup. He has all the attributes of a horse who will stay all day.
"He's just so laid back. If he was any more laid back he'd be going backwards.
"I don't think his heart rate changes from the time you saddle him up to when he gets behind the gates and that's what you're looking for in a two miler."
Marsh said he expected Lincoln King to race much handier today and be on the bit for rider Danielle Johnson but an early hiccup put paid to those plans.
"Danielle said he got a bit of a check coming out of the gates, dropped the bit and wouldn't go."
What then transpired showed Lincoln King to be in the mould of a perfect two-miler.
"They ran fast in front and he just flopped along until Danielle asked him to go."
That the horse could sustain his run right to the line spoke volumes for his staying ability.
"He's a real improving stayer and he's going to get two miles. The New Zealand Cup is usually a very ordinary race.
"There's nothing coming out of the woodwork, so it will be the usual suspects, and it's worth good money."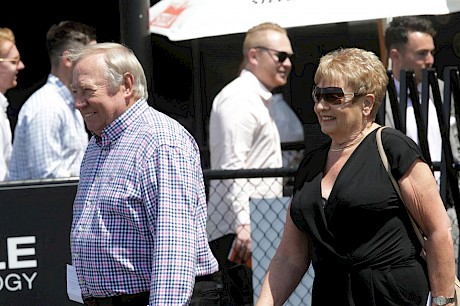 Lincoln King's part-owners John and Lynne Street.The $250,000 stake is looking very attractive to Marsh too as he has a share in the horse, along with Lincoln Farms owners John and Lynne Street, their business manager Ian Middleton and Bill Gleeson's Wellfield Holdings.
"We'll see how the horse is next week, and keep our options open, but I'm thinking we go to Te Rapa in two weeks for a 2100 metre race, then put him on the plane south."
Lincoln King would have his final lead-up in the $75,000 Metropolitan Trophy on the first day on the cup carnival, November 7, before the feature the following Saturday.
"The Te Rapa 2100 wouldn't be the best race for him but the step-up afterwards to 2500 metres then 3200 metres would be ideal."
Marsh said he was really taken by how Lincoln King was able to jump up from 1600 metres to 2000 metres at only his second run - and win.
"Not many stayers can do that. You'd usually give them a 1400, then a couple of 1600s before tackling 2000 metres.
"But he had three trials before we lined him up. I remember his coat was looking a bit rough back then but even when he ran last in that first trial Jason Waddell told me he was going great."
Should the trip go ahead, one of Lincoln King's biggest rivals in the New Zealand Cup is sure to be yesterday's third-placed The Good Fight who carried 4kg more than Lincoln King and did well to get within 1.3 lengths of the winner under his 61.5kg impost.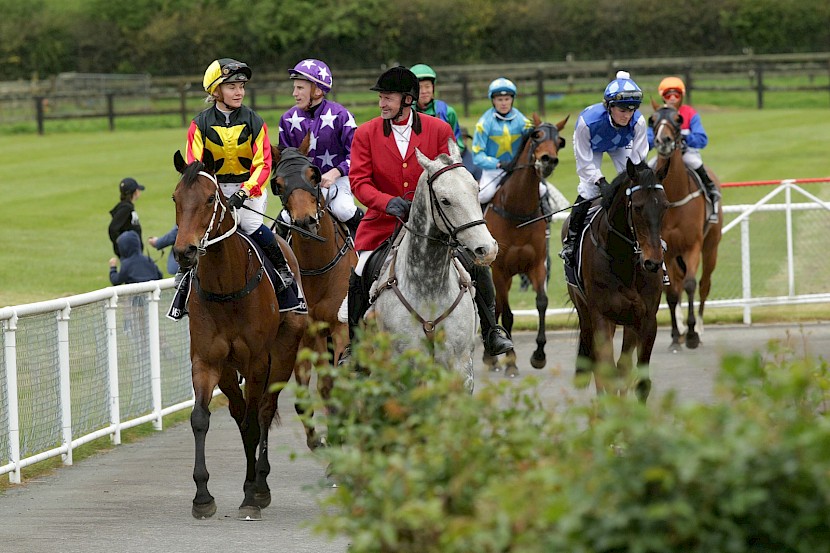 Danielle Johnson brings Lincoln King back to scale, her fourth winner of the day. PHOTO: Trish Dunell.
Our runners this week:
How our trainers rate them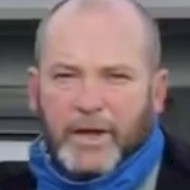 Peter's comments
Wednesday at Geelong
Race 7: Platinum Invador
6pm NZ time
"I can't fault the horse, he's in fantastic order, dead-set bucking his brands off. But we're going to need luck. Of concern is where the tempo is going to come from and if it's going to allow the backmarkers to get into it."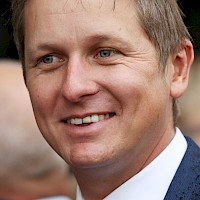 Stephen's comments
Saturday at Te Rapa
Race 4: Lincoln King
2.20pm
"He's going great guns. I've been very happy with him since his win at Matamata and he should go extremely well. I can't see why he couldn't win again."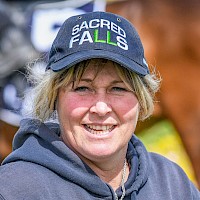 Lisa's comments
Sunday at Trentham
Race 3: Princess Amelie
1.16pm
"Samantha Wynne will ride her from a lovely draw of two. There are a couple of smart sprinters in here in Deerfield and Mascarpone but the track should get back to dead and be perfect for her. She galloped very well on the plough this morning. Safely through this race I will look at the Stewards for her next run."
Race 4: Lincolns Gal
1.50pm
"Her last trial was disappointing but at least from a nice draw of two she will have every chance to step up and race well. Her work has been good but she has never been a great track worker so it's hard to read too much into it. Her summer coat is through and, with two trials under her belt, she will have no excuses."
Race 6: Kamanda Lincoln
3.05pm
"He has an awkward draw of 11 but I'm not too concerned as he got back at Hastings last week and really finished it off well. The track condition should be ideal for him and he has come through his run last week very well. This race fits in well before heading down south for his next two starts over cup week."
Race 7: Lincoln Hills
3.44pm
"Barrier 12 is going to be a bit tricky but we have in-form Danielle Johnson on and I'm sure she will try and get cover somewhere. The field looks even and he certainly looks a good chance on paper, given he is going to get a nice track with the fire just out of it. His work has been great and with luck in the running he should be hard to beat."
Race 9: Lincoln Fury
4.49pm
"Some of his fresh-up runs have been his best and he has had three jumpout/trials to get him ready to go 1600 metres first-up. He has worked well and his coat is bright so I am expecting a good run given he is going to get the fire out of the track and he has form at Trentham. Jonathan Riddell rides.