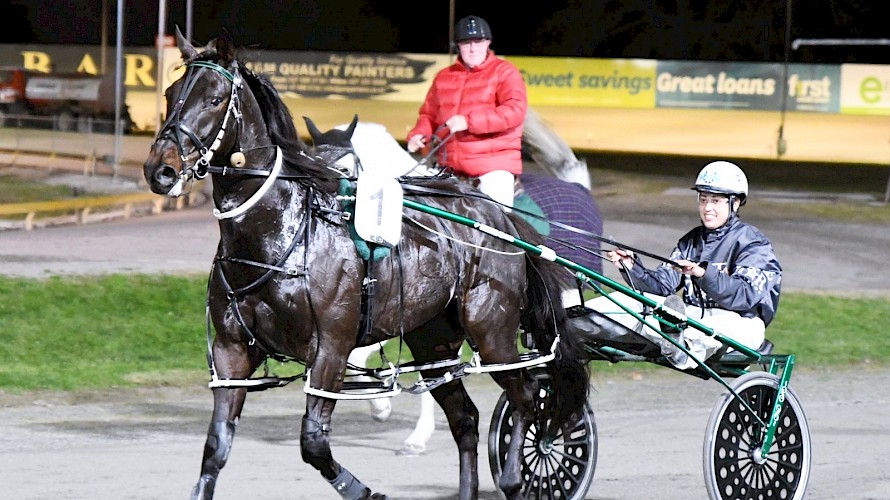 Next To Me survives bad reaction to viral medication - it was touch and go for a while
Well bred three-year-old Next To Me is recovering at a Drury veterinary clinic after reacting badly to a viral medication.
Trainer Ray Green said he treated the recent winner on Monday with a commonly used drug he'd used hundreds of times.
"But in less than a minute he was in trouble and we had to send him to the vet hospital.
"He was in a bad way, and it was touch and go for him for a while, but he's on the improve now and the vet thinks he could be well enough to come home on Friday."
Green says it's extremely rare for horses to react badly to the drug.
"It's a medicine we always use for viruses - I've used a gallon of it. It's the most commonly used remedy for viruses and secondary infections and is seen universally as safe.
"It was a bit of a worry but I spoke to Jenny Sonis, at Veterinary Associates, this morning and he's turned the corner.
"He's such a nice little horse and it's a shame to see him compromised like that but I'm sure he'll bounce back."
Next To Me, a $200,000 yearling buy, won three starts back at Cambridge and turned in another cracking run there last week when coming from the rear for second to stablemate Frankie Major.
It's the second recent scare Next To Me has given the Lincoln Farms camp - only last month there were fears he had damaged a tendon when a lump appeared on his leg, which turned out to be only a bang.
The Bettor's Delight gelding is from the prolific winning family of Woodlands Stud's the late Charlie Roberts, his dam Splendid Deal having produced, among others, Victoria Derby winner Maxim (12 wins) and NZ Oaks winner Splendour (8 wins).
Second dam Splendid Dreams, a half sister to Adore Me (26 wins, 1:47.7) and Have Faith In Me (41 wins, 1:49.6, $US1.5million), was the 2015-16 Broodmare of the Year and left the champions Christen Me (51 wins, 1:49.1, $US2.4million) and Dream About Me (25 wins, $1.4million).
Our runners this week
Thursday night at Cambridge
Whiz On Bye (Scratched).