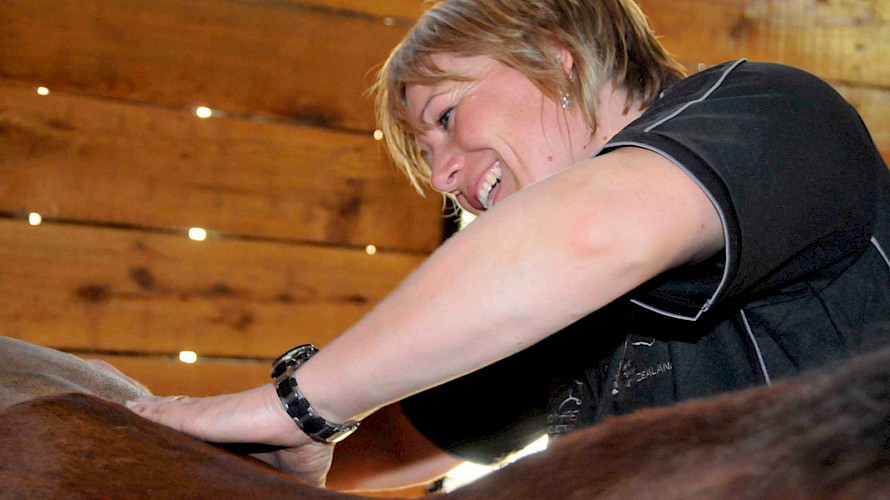 Nikki working her magic with Platinum Mam'selle but it'll be touch and go
Dannevirke physiotherapist Nikki Lourie has been set the task of getting Platinum Mam'selle fit in time to compete at Trentham on Saturday.
Trainer Lisa Latta has not been happy with the mare since she jarred up when fifth at Trentham last Saturday.
"She still wasn't right when I put her on the float yesterday so Nikki will have to pull out all stops to get her there,'' says Latta.
Platinum Mam'selle did well to finish only three lengths from 1:08.84 winner Cavallo Veloce last week.
"The track was a bit off on the inside for the first couple of races and she really needs good footing.''
Lourie, a former vet nurse and equine science lecturer, is a vastly experienced horse woman and worked as a physiotherapist for the New Zealand equestrian team. She trained in England with the internationally renowned physio Mary Bromley.
"She can work on the mare every day and she will go on the rotation plates which will help her,'' says Latta.
"We will make a final decision on Friday whether to line her up.''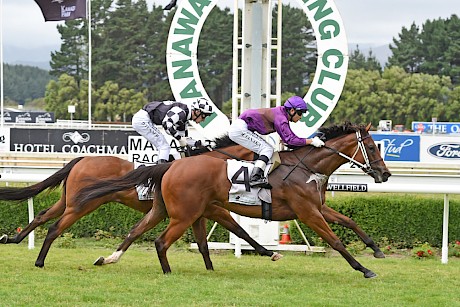 Lincoln's Gal … better in open space.If Platinum Mam'selle does come out, it will leave stablemate Lincoln's Gal with only five rivals in the third race.
But while you'd think Latta would be delighted the I Am Invincible mare has drawn the rails, it's actually the opposite.
"It will be very interesting to see what she'll do in there. Robbie (Hannam) thinks she likes being out in the open. Some horses do try harder when they have more room.''
That's why Latta wasn't too worried that Hannam came four wide on the home bend in her last start at Wairarapa on January 2, losing a lot of ground on the leaders.
Lincoln's Gal rallied gamely to take the lead in the run home, collared only in the last stride by a flashing late Windsor.
Latta has engaged Craig Grylls, recently returned from Singapore, to ride Lincoln's Gal on Saturday.
"Her work this week has been very good.''
Johnny Lincoln (race 5) might not have the best winning strike rate of 3.4%, with only one win from 29 starts, but Latta says he gets his perfect set-up on Saturday - 2400 metres on the testing Trentham track.
The last time he struck those exact conditions he ran third, beaten just a nose and a short head on December 8.
Latta has chosen to step the horse up out of his grade in the Summer Cup on Saturday to get some weight relief, meaning he will carry only 54kg, when he habitually has to lump 58kg or 59kg.
Johnny Lincoln shares the weight with all bar one in the field, nine-year-old Saint Kitt.
Latta knows he will have to be right on top of his game to beat Real Beach, impressive winner of his last two starts at Awapuni.
"But he's tough and he'll just keep grinding away.''
There are a lot of chances against Lincoln Star in race seven and he has a difficult alley, one from the outside in nine.
But Latta says with an ounce of luck he can be in the money after three good recent efforts on his home track.
He is coming back from 2100 metres but Latta says Trentham's 1600 metre races play more like 1800 metres.
Our runners this week:
How our trainers rate them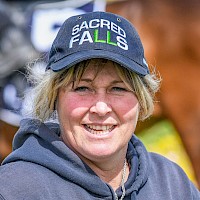 Lisa's comments
Saturday at New Plymouth
Race 7: Platinum Volos
"It's not an ideal race for him and I'm a bit worried about the 1400 metres. We'll have to ride him back last and look for runs through them to give him the chance to see the distance out."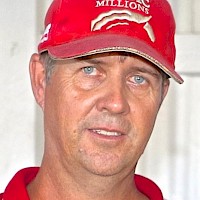 Al's comments
Saturday at Kilcoy
Race 5: Lincoln's Command
4.59pm NZ time
"He looks fantastic and his work has been good. Kilcoy is a very tight track and you need to be up front so we'll be going foreward even from the wide draw. We rode him back last time and it didn't work as he's too one-paced."