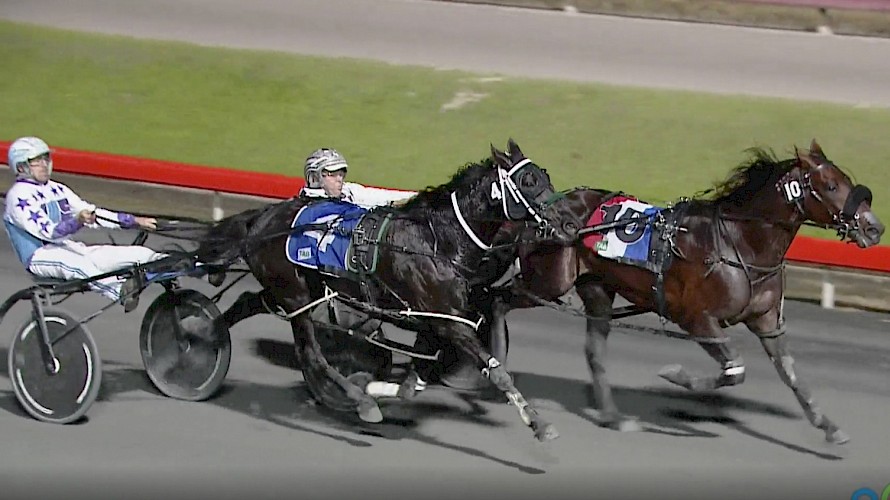 Northview Hustler runs out of ammo close to the line - Colt Thirty One pops him in thriller
Trainer Al Barnes is looking forward to the next few weeks with Northview Hustler after the game little black pushed Queensland star Colt Thirty One to a long neck in his first start for more than three months at Albion Park tonight.
The Hustler easily found the lead for stand-in driver Pete McMullen and looked to have the hot favourite in trouble turning for home when he shot clear.
But Grant Dixon's headliner, who was parked from the bell, rallied bravely up the markers to nail the Hustler late, with McMullen reporting the Lincoln Farms horse just peaked on his run.
"But that was to be expected in his first run back," said Barnes. "He ran home in 54.6 and it took Colt Thirty One to beat him so it was an awesome run."
Barnes is excited about the amount of improvement still in the Hustler as immediately after the race his heart rate was high at 108.
"When he's spot on it's 80 to 85 and drops to the high 60s after 10 minutes. So that's a very good sign.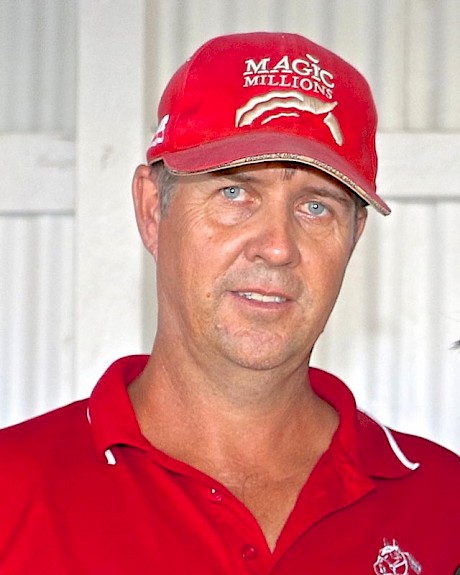 Al Barnes … Northview Hustler has so much improvement left in him."He'll keep improving and I'd say it will take three runs before he hits his peak."
Providing the Hustler pulls up well and eats, Barnes will take him to Redcliffe next Saturday night for the A$25,630 Gold Cup, a standing start test over 2613 metres, which will suit him even more than tonight's 2138 metres.
"If I'm not happy with him this week we can bypass Redcliffe but I think he'll be right."
Barnes said he wasn't surprised the Hustler showed so much gate speed tonight.
"We've always known he had gate speed but we've seldom had the opportunity to use it from bad draws."
Barnes noticed that whereas the Hustler is usually very placid before his races, tonight he was very playful, indicating he was a happy horse.
"Pete was rapt with his effort and the horse pulled up great.
"He'll have a pretty easy week. I'll give him a quiet hitout on Wednesday and he should be spot on."
Colt Thirty One, who has now won 37 of his 64 starts for more than A$850,000, clocked 2:31.8 for the 2138 metres, a mile rate of 1:54.2, exactly the same time Northview Hustler clocked in winning his last race last September.
Third-placed Subtle Delight was 4 metres behind the Hustler in third.
Northview Hustler returned great odds on the New Zealand tote, paying $3.30 for a place, a great return for his loyal Kiwi owners who include the Waikato's Four Legs syndicate, whose main man Carl Officer was celebrating his birthday.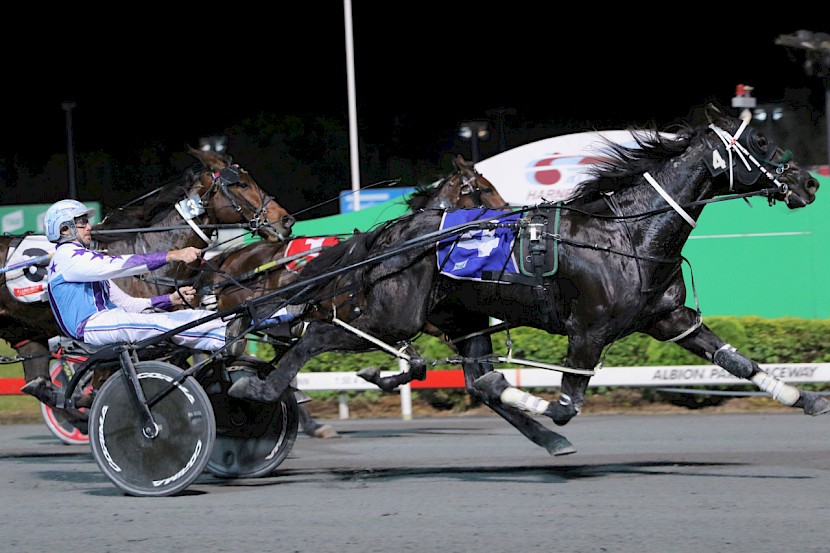 Pete McMullen blasts Northview Hustler out of the gate to claim an early lead. PHOTO: Dan Costello.
Our runners this week:
How our trainers rate them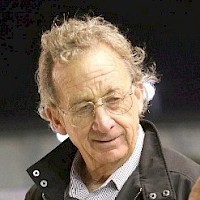 Ray's comments
Friday night at Auckland
Race 1: Tommy Lincoln
6.26pm
"They went fast last week and he was drilled down the back so he did well to hang on for second. He's drawn to lead and will go another good race."
Race 2: Apieceoflou
6.56pm
"If he gets a good trip, he's the one to beat. Being hung out last week didn't help but he still whacked away for second. He's not as strong as he will be but he's as honest as can be."
Race 2: Franco Nandor
6.56pm
"He raced up like he was going to beat them last week but you have to forgive him as he hadn't raced for a while."
Race 4: Revitalise
7.56pm
"He was in a bit of strife for a couple of weeks but we've done a fair bit with his foot, we've swum him for the last week, and he's training super. I'm very happy with him. He just needs some luck from the inside of the second row."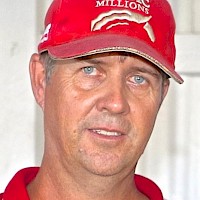 Al's comments
Saturday night at Albion Park
Race 7: Northview Hustler
11.47pm NZ time
"We haven't had him this sound for ages and he's been sharp in training this week. His last three races have been really good and he'll go forward and hopefully get the one-one behind Colt Thirty One. "They'll know he's alive if he's on their backs."