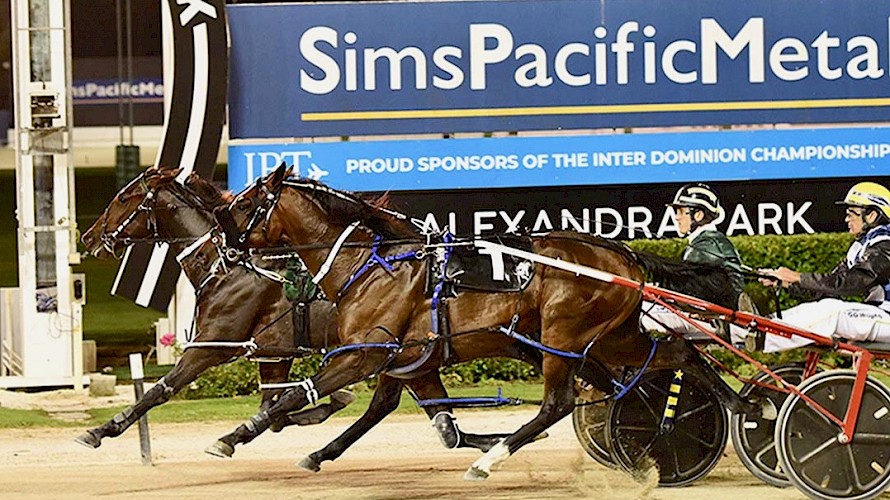 Not hard to see Arden's Horizon doing best of the newbies at Auckland on Friday night
On a night when most of Lincoln Farms' Class of '21 two-year-olds will be feeling their way, Arden's Horizon stands out as the most likely to succeed.
And while trainer Ray Green takes seven to the races at Auckland on Friday night, he warns it's hard to know what to expect from them without any trials since the start of lockdown.
Arden's Horizon, with seven starts under his belt, boasts more runs than all the other six horses combined.
And, while his form line doesn't at first shout 'back me', if you analyse his last three efforts, each from bad draws, you'll have a dollar on.
None of his rivals on Friday night can boast that kind of form and, from four, driver Zachary Butcher can be expected to put him in the race from the outset.
"He certainly looks a good chance on paper," says Green. "He's a good, honest pacer and there's nothing wonderful in there against him.
"He hasn't had a race for seven weeks but nobody's been able to trial so they're all in the same boat."
Green is eager to see how Louie LeBeau and debutant Pasquale shape up against some promising types in the fifth race for two-year-olds.
Certainty beaten
Driver Andrew Drake labelled Louie LeBeau a certainty beaten on debut at Auckland on August 5 when he first locked on one rein turning for home then was blocked for the entire stretch before finishing 2.2 lengths seventh to Friday's race rival Riverboy Ben.
"Andrew said if he'd got a run he'd have run straight past them.
"He's got a lot of ability but he's not as strong as he could be yet so I wouldn't want to see him launched and put into the race too soon. But with a nice, soft trip he's definitely a chance."
The drive on Friday goes to Andrew Sharpe, who steps up after having had only eight drives in the last three seasons.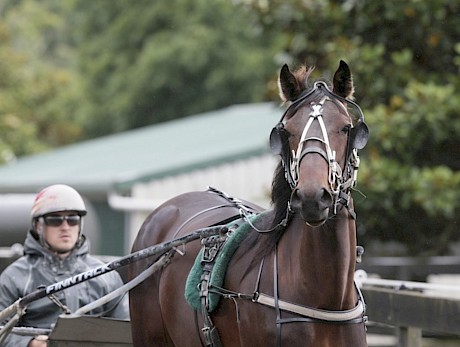 Pasquale, who debuts in the fifth race, is described by trainer Ray Green as a "lovely pacer."Drake takes the reins on Pasquale after having driven him to his latest workout win at Pukekohe on August 6 when he led all the way to beat stablemate Argyle.
Unbeaten in two workouts and one trial, Green describes the son of Bettor's Delight as a "lovely pacer."
A brother to Breckon Farms' graduates Prince Of Pleasure and half brother to Settle Petal (3 wins), Pasquale might not have as much high speed as Louie LeBeau but Green believes he might be able to carry what he has further.
"He seems to keep going and I think he'll go well. He's the only one on the second row so he can follow out which one he likes."
With four of the 10 runners in the fourth race, Green has a strong hand but he's reluctant to label anything given they're two workouts short of what they'd normally have before racing and two are making their debuts.
Lincoln Farms' two high priced colts Argyle ($210,000) and Next To Me ($200,000) will create the most interest, both disadvatnaged by their second row draws.
The best of Argyle's three runs so far was on debut when second, and Green says he expects him to go well for Sharpe on Friday.
"He's one of those Bettors Delights who don't really try that hard in training but he does most things right and he's looking OK."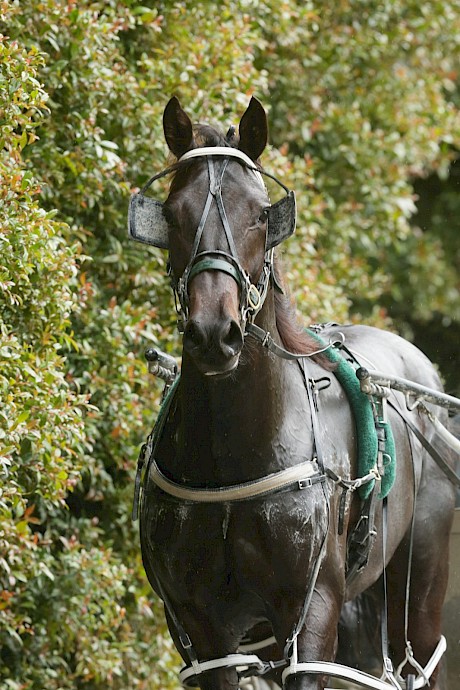 Next To Me came with a big price tag and has a big winning family behind him.Green sought out the experience of Maurice McKendry to make sure Next To Me gets the right introduction to racing.
A brother to Maxim (12 wins) and Splendour (nine wins) his dam's mum Splendid Dreams left the big performers Christen Me (49 wins), Dream About Me (25 wins) and Hands Christian (13 wins).
But while Green says Next To Me is ready to race fitness wise, "he's got a long way to go yet.
"He's training better but he's a lazy type who takes a bit of encouragement to go. This race should wake him up a bit."
Bet On The Tiger, raced by American Dealer's owners Marc Hanover and Gordon Banks, finished third, fourth and second in his three workouts in July and August.
By Bettor's Delight's son Betting Line out of Pam and Lindsay Turner's 12-race winner Tiger Tina, he too has a lot to learn, says Green.
"He still paddles a bit on the corners but he'll get there. He's a trier."
Nirvana Franco, from her draw of four, should go better, says Green.
"She's a bit more experienced than the others and seems to be waking up. She's a big filly who's filling out nicely now."
Nirvana Franco was heavily backed on debut at Cambridge on August 12 when she ran second to A Little Side Hustle, pushed to the lead after 600 metres before taking a trail.
Our runners this week
Friday at Albion Park
Captain Nemo.
Friday night at Auckland
Copy That, Pasquale, Louie LeBeau, Bet On The Tiger, Arden's Horizon.
Saturday night at Albion Park
Tommy Lincoln.