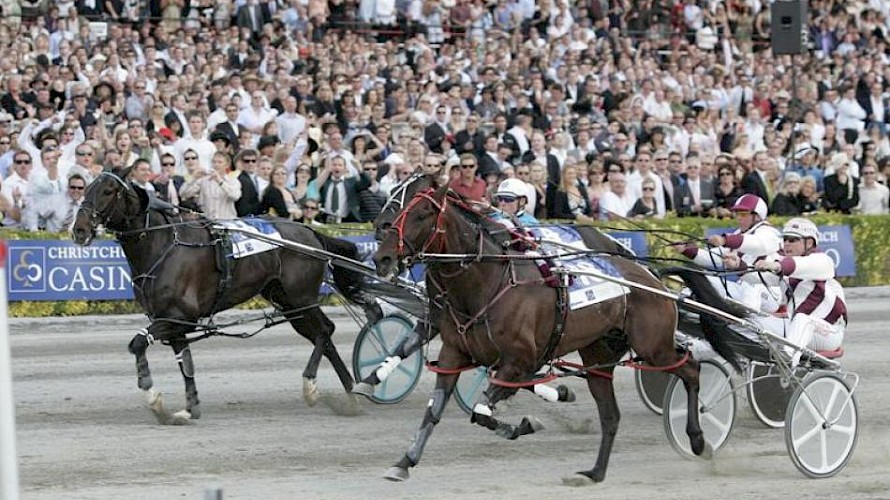 NZ Met chiefs urge HRNZ to put a hold on handicap decree for prestige races
Addington officials will urge Harness Racing New Zealand not to make any change to the conditions of the New Zealand Trotting Cup this year.
The New Zealand Metropolitan Trotting Club met today to discuss Sunday night's decree from HRNZ that the cup and four other 3200 metre feature races will be run as handicaps in future to hopefully boost betting.
Board chairman John Hartnell, through Addington's Racing Industry Manager Darrin Williams, said tonight that while the board supports a review of Group One racing in the interests of the code, it believes it is too late to make such a substantial change this year.
Horses were too far along in their cup preparations, and the first lead-up race, the Maurice Holmes Vase was in just four weeks, with cup nominations to be called for two weeks after that.
"The club welcomes reviews of the full programme of races, group race conditions and Group One race handicapping and would welcome the opportunity to sit in on those conversations.
"But it strongly believes such reviews should be data based, including stats, horse numbers and revenue information."
It was not enough for HRNZ general manager of racing, marketing and communications Catherine McDonald to simply say in a fly-by-the-seat-of-your-pants style that she believed handicapping the best horses might strengthen the competition and boost dividends.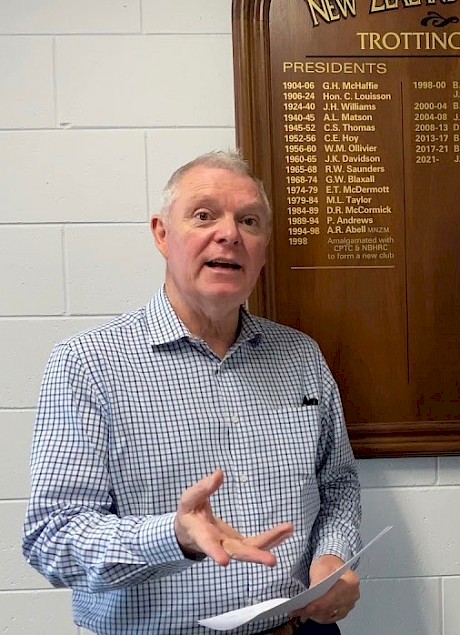 Darrin Williams … NZ Met not consulted.Met officials were stunned on Sunday night when notified of the changes, reportedly approved unanimously by the HRNZ board, when it had not been consulted.
"We were asked for feedback on handicapping in feature races, on whether Group races should be handicaps or preferential draws, but at no point was there any discussion about the Cup or Dominion," Williams said.
"It was our (board) member's understanding that clubs would be spoken to before a change was put into place."
Williams said he was surprised that HRNZ should be concerned at betting on the cup, in particular, when three years ago cup day betting of nearly $7 million was the largest of any meeting in any code that year.
Even in the intervening two years when attendance at the meeting was restricted by Covid, the crucial gross betting revenue figure came in at between 23% and 25%, well up on the average of 18%.
Few administrators are as well versed in the effects of handicapping as Williams, who was at HRNZ for 26 years and was handicapper when the decision was made to return the big features to free-for-alls in 2008.
Impossible to win
Horses were finding it impossible to win the cup off marks, he said - only six horses in the last 53 years have won the cup from a handicap - Flashing Red (15m, 2007), Just An Excuse (10m, 2004), Yulestar (10m, 2000), Il Vicolo (10m, 1996), Neroship (10m, 1990) and Luxury Liner (10m, 1988).
Williams wonders how horses will ever be able to be promoted as household names if the best are forced to race from handicaps.
And with the speed at which the cup is now run, Williams fears for the crucial cup day showcasing of its stars.
He cites the case of Flashing Red winning his first cup in 2006 when he clocked 4:00.3.
"In the past if you turned up and ran four minutes you won, now you'd run last. We're in a different realm now."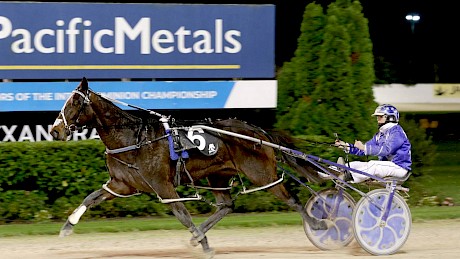 New Zealand and Auckland Cup winner Self Assured would cop a 20 metre handicap.A horse handicapped on 20 metres, like Self Assured would be under HRNZ's plans, would find it nearly impossible to win if a front marker clocked 3:55, with 1.6 seconds to make up the 20 metres, then the task of working round the field.
Williams takes issue with the races being put forward by HRNZ as those which would see horses incur a penalty.
Strangely, wins in sprints like the Miracle Mile and Cambridge's slot race 'The Race' would see a horse cop a 10 metre handicap, but not the New Zealand Free-for-all.
Williams believes only wins in distance races should count, like the NZ Cup, Auckland Cup, and Hunter Cup.
When the last handicapped cup was held in 2007, the conditions stipulated a horse could only be put back in the handicap if it won the New Zealand Cup or Auckland Cup in the current or preceding season, or won a race worth $250,000 over 2400 metres or more. That captured rich Perth races over distances, not currently in HRNZ's list.
A first win would see a horse handicapped 10 metres and a second would cost it another 5 metres, with a maximum back mark of 15 metres.
Under HRNZ's directive, if Copy That won the cup again this year he would go back to 20 metres for the following two years, only regaining the front line in three years if he failed to win another penalty race.
Williams believes with handicapping in our prestige Group I races we'd risk chasing our best horses to Australia, where they can race from mobiles.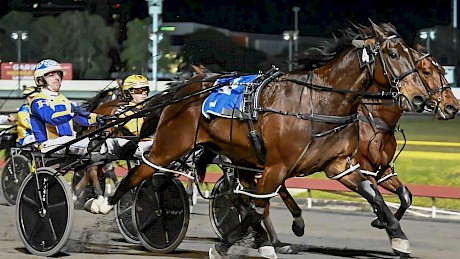 Majestic Cruiser … plans to come for the cup will be abandoned if he is handicapped. PHOTO: Dan Costello.Conversely, Australians will think twice about coming to New Zealand if they have to start behind the field, the connections of Saturday night's Blacks A Fake winner Majestic Cruiser stating today they will abandon plans to come for the cup if he is handicapped.
"We want the best horses racing in the cup regardless of the conditions."
Williams says there are other logistical considerations around congestion at the start - horses handicapped on 10 metres would be very close to those on the second line - which would only invite more criticism about often shambolic cup starts.
Under a new rule brought in at last year's annual conference, HRNZ has the ultimate power, including whether to approve a club's programme or not.
Williams is hoping common sense prevails and HRNZ doesn't try to weild a big stick and insist on a change this November.
Our runners this week
Thursday night at Cambridge
Whiz On Bye (Scratched).