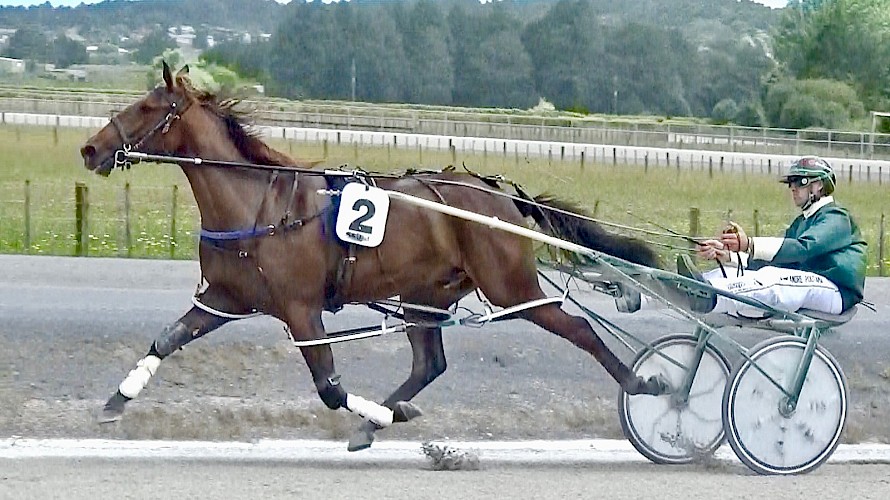 Oh no, it's the Hilary Barry jinx as hopple carrier strap breaks - again!
Two weeks out from the first Young Guns' heat for fillies, Lincoln Farms' big hope Hilary Barry is still having rotten luck.
The filly had been working so well in recent weeks, trainer Ray Green was confident we'd see her best at the Pukekohe trials today.
And it all looked to be going to script when Hilary Barry tore off the mobile gate to take the lead for driver Andre Poutama.
Still pacing sweetly with 700 metres to run, the filly suddenly went into a wild break and continued to gallop for a couple of hundred metres before returning to her gait and finishing 35 lengths from the leading pair.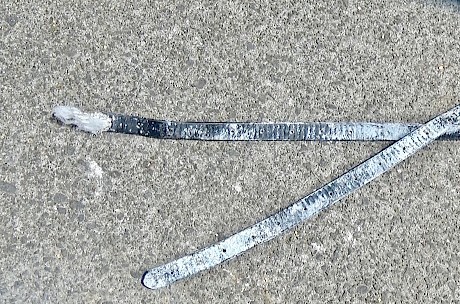 The broken end of the hopple carrier strap which torpedoed Hilary Barry today.Unbelieveably, Poutama revealed that one of the filly's hopple carrier straps had broken and become entangled around her hind leg.
"I saw it dangling there before we got to the half. It wrapped round her back leg and she galloped as soon as she got round the bend.
"We were really travelling at the time too and I don't think they would have caught her.''
Uncannily, the same thing happened when Hilary Barry had her first trial, and since then she's also thrown a shoe during a workout and suffered a stone bruise.
Bad luck aside, Green is really happy with the progress Hilary Barry has made in recent weeks and believes she is on track to be a real contender for the $25,000 Young Guns Fillies' Heat on January 18.
Stablemate Beaudiene Blinkz is also still on target for that race even though she was withdrawn from the heat today after her hocks were injected a couple of days ago.
Man Of Action's easy kill
Green transferred Man Of Action into the fillies' heat to boost numbers and "give the horse an easy kill" to lift his confidence.
And while the judge credited rival Eighteen Carat with a nose win, Butcher reported Man Of Action was just cruising at the finish and could easily have won.
"I was swinging on him,'' Butcher said after the heat which was cut out in 2:05.2, the closing 800 metres in 60.3 and 400 in 28.3.
"Isn't he a lovely mover,'' said Green. "He looked like a monster coming round the corner.''
Green was keen to give Man Of Action a confidence-builder after a recent let-up when he was eased in training following several beatings by his more precocious stablemates.
Man Of Action only has to continue his progress to give Lincoln Farms a potential six starters in the next Young Guns colts' heat on February 8.
Our runners this week:
How our trainers rate them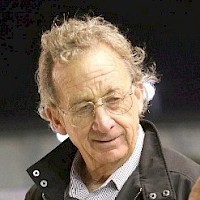 Ray's comments
Friday night at Auckland
Race 2: Bettor My Dreamz
"I think he's a chance from the draw. He's had only a handful of starts but I don't think they're much better than him, a bit more experienced perhaps. But he's an improver and David said he felt improved at the workouts last Saturday."
Race 2: Just Wing It
"Andre's keen on him - he could have driven the other horse - so we'll see what sort of a judge he is. I've been very happy with him in the last few weeks - he's pacing a lot better."
Race 5: Sir Tiger
"He's done a great job so far but he's jumping up in class and he'll be up against it from now on, especially from that second row draw. He just lacks a yard of speed."
Race 7: The Empress
"She'll go well again and just needs some luck from the inside second row. There's not a lot between her and Bettor My Dreamz. She's a lovely mare."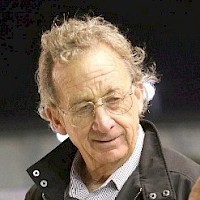 Ray's comments
Saturday night at Melton
Race 8: Perfect Stride
11pm NZ time
"I'm confident he'll go well. I couldn't say I'm overly confident he'll beat them but all things being fair and equal I think he'll be right there. He's certainly ready to go. His work this morning was super and he's really feeling good."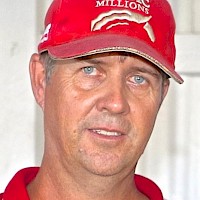 Al's comments
Saturday night at Albion Park
Race 6: Northview Hustler
9.40pm NZ time
"It's only an eight horse field and he should get a great trip behind the leader. It was only (lack of) fitness that got him last week but he should be winning this week."