Oh so easy for Trojan Banner - and there's plenty more to come, promises Al
Trojan Banner's New Zealand owners can look forward to regular Friday wins, says Queensland trainer Al Barnes.
The three-year-old, raced by Lincoln Farms and a big partnership, made short work of his rivals in his first start in Australia today at Albion Park.
In virtually a carbon copy of Barnes' pre-race prediction, Trojan Banner came off the arm steadily, and when balanced up driver Hayden Barnes moved forward to take up an easy lead.
The horse was never challenged after and cruised home to win by 7.6 metres, clocking a mile rate of 1:55.6 for the 1660 metres.
Barnes never got serious as he ran a closing 800 metres in 56.4, giving the horse one flick with the whip when he had his ears pricked, seemingly waiting for his rivals.
Al Barnes, who stayed home in Marburg today to make sure his team was safe in a wild storm, says his son was thrilled with the effort and reported Trojan Banner had a good blow afterwards but pulled up well.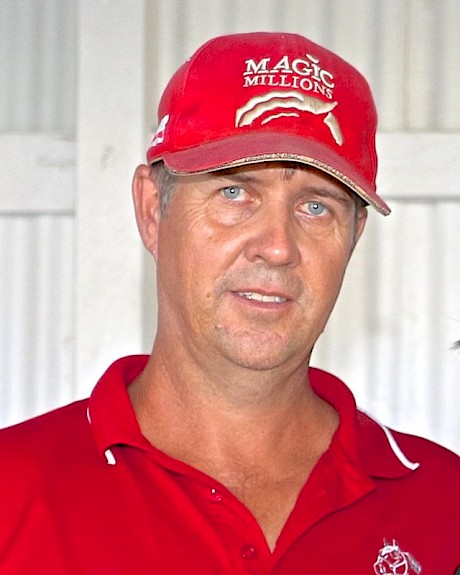 Al Barnes … huge improvement left in Trojan Banner."He said he wouldn't mind trying pull down (blinds) on him to make him concentrate but we'll leave him for a few runs and maybe try them when the pressure goes on to make him sharper.
"He is a colt after all and they only do what they have to.''
Barnes says there's a huge amount of improvement still to come in Trojan Banner.
"I was pleased to see him do that today, given the hot weather we've had. It was still 33 degrees today with about 90 percent humidity.''
Barnes now plans to race Trojan Banner regularly on Friday afternoons and says he should easily go through the grades, winning another five races before the opposition gets tougher in class three to four.
"He's still eligible for a c0 maiden next time and that will be comfortable for him.
"He'll race once a week in Friday grade - he earned $3394 today and little fish are sweet - before we step him up to Tuesdays where it's a little harder but the money's a little better.
"But I want to keep him to weak races for now to keep his confidence up and keep him assertive.''
Trojan Banner has nearly 40 people in his ownership, the largest of all Lincoln Farms' successful partnerships.
As well as Lincoln Farms' owners John and Lynne Street, its business manager Ian Middleton and office staffer Merle Gradwell, there's Carl Officer's eight larger than life Waikato lads in the Four Legs syndicate, Steve McCormick's mob of 23 from Christchurch's Green Machine Syndicate, all former Marist rugby mates, Addington racing manager Brian Rabbitt and his sister Margaret, Joe and Raewyn Chojnacki, Auckland veteran Bob Best and former trainer Ray Green.
Barnes says Lincoln Farms' second import Lincoln's Girl will trial on Tuesday fortnight.
Our runners this week:
How our trainers rate them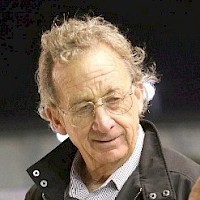 Ray's comments
Friday night at Auckland
Race 2: Bettor My Dreamz
"I think he's a chance from the draw. He's had only a handful of starts but I don't think they're much better than him, a bit more experienced perhaps. But he's an improver and David said he felt improved at the workouts last Saturday."
Race 2: Just Wing It
"Andre's keen on him - he could have driven the other horse - so we'll see what sort of a judge he is. I've been very happy with him in the last few weeks - he's pacing a lot better."
Race 5: Sir Tiger
"He's done a great job so far but he's jumping up in class and he'll be up against it from now on, especially from that second row draw. He just lacks a yard of speed."
Race 7: The Empress
"She'll go well again and just needs some luck from the inside second row. There's not a lot between her and Bettor My Dreamz. She's a lovely mare."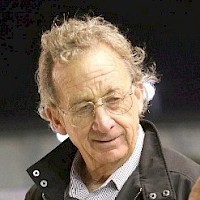 Ray's comments
Saturday night at Melton
Race 8: Perfect Stride
11pm NZ time
"I'm confident he'll go well. I couldn't say I'm overly confident he'll beat them but all things being fair and equal I think he'll be right there. He's certainly ready to go. His work this morning was super and he's really feeling good."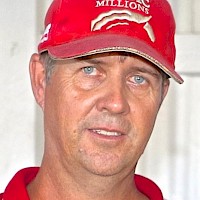 Al's comments
Saturday night at Albion Park
Race 6: Northview Hustler
9.40pm NZ time
"It's only an eight horse field and he should get a great trip behind the leader. It was only (lack of) fitness that got him last week but he should be winning this week."