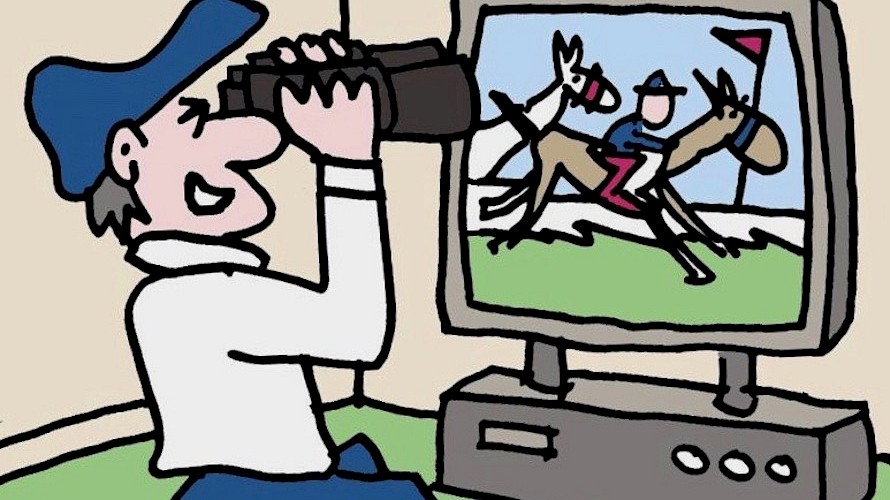 On course presenters gone and now it's the commentators who could be studio-bound
Some greyhound meetings next month will be held with no on-course commentator in the latest cost-cutting move by the TAB.
In what could be a sign of things to come, Trackside will have a commentator in its Christchurch studio calling three meetings in the Central Districts using only a TV monitor.
With regular commentator Mark Rosanowski on leave, and the other former CD caller Darryl Robinson among those let go, RITA finds itself stuck for a replacement.
So Andy McCook, one of the contractors who fell victim to widespread cuts by the Racing Industry Transition Agency, will call the meetings at Wanganui and Palmerston North in the second week of July.
McCook, who has been a presenter and acted as a stand-in commentator off and on for the last four or five years in Canterbury, believes he can do the job without leaving viewers thinking they are being short-changed.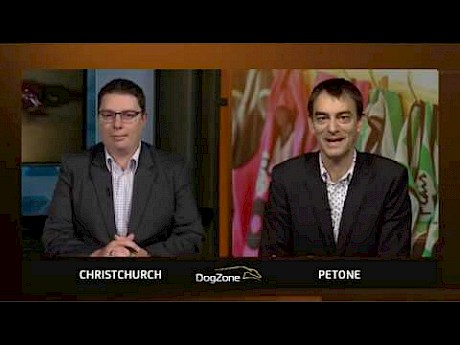 Andy McCook, left, will stand in for Mark Rosanowski and call from the studio in Christchurch.It won't be the first time he has called a meeting remotely. When a flight delay saw versatile caller Jason Teaz unable to get to Dunedin one day he team tagged with Trevor Wilkes in the Addington commentator's box, calling the Forbury Park card while Wilkes did the local meeting.
Unusually, Wilkes routinely calls off his TV monitor but McCook says for accuracy's sake he'd much prefer to look out the window and use his binoculars.
"The only problem is if dogs start getting checked and get a mile off the leaders, or fall over.
"But I'm hoping there will be enough camera angles to make it work."
Given the TAB has cut the number of cameras it now uses to cover meetings that's not a given but McCook is positive about the challenge ahead.
McCook says he assumes the TAB will make arrangements for on-course punters to hear the commentaries.
"This could be the way of the future and it's not the end of the world. When I first started, I used to practice at home calling meetings watching the TV."
McCook says the TAB is ready "to rock 'n' roll, having set up everything he needs in the Christchurch studio and he plans to have a test run soon.
"I wouldn't want to go in blind so I'll be sneaking in to get some practice first."
McCook, a keen student of form, says he's also got plenty of time to bone up on his CD greyhounds so he can analyse fields with at least some authority.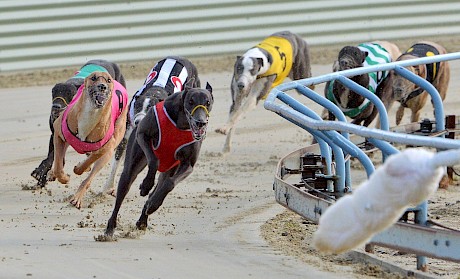 It's all over in the blink of an eye but calling greyhound races off the TV is easier than horse races.McCook believes it's harder calling horse races off the TV than dog races as the field can string out much further and the horses are smaller with cameras now further away.
Other commentators have been forced to rely on TV pictures in recent years when emergencies have arisen.
Matt Cross called a West Coast meeting from the studio one day when Mark McNamara couldn't get there and Aaron White called a trots card at Manawatu when he was fog-bound and stood in at the last minute for a sick Tony Lee at a Hastings gallops meeting.
Similar problems will arise in Auckland next month with long-time caller Peter Earley dismissed and White, now expected to commentate on dogs, on leave.
The TAB initially rostered cut gallops contractor Bruce Sherwin for July 12 at Manukau Stadium - he once called dog races in Macau - but George Simon will now do the meeting.
It will make for a busy week for the Waikato-based Simon - he's ditched the Te Aroha trials on Tuesday but will still be at the Cambridge dogs on Thursday and Ellerslie gallops on Saturday.
Our runners this week:
How our trainers rate them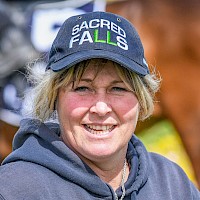 Lisa's comments
Thursday at Otaki
Race 1: Lincoln Dreamer
12.16pm
"I've had to run him out of his class as he's been struggling to get a start but he gets in with a nice weight advantage here. This is his first start over ground, which the jockeys have been saying he needs, and his work has been strong. While it is a big ask first time over ground, he needs to show something to warrant carrying on with him. Leah Hemi will ride from a nice draw of three." Update: Scratched.
Race 4: Lincoln Raider
2.01pm
"He has drawn four with Jonathan Riddell to ride. We were reluctant to put a claimer on him as he didn't jump out of the gates at Hastings. He went a great race last start with Jonathan on and would have won had he not been unlucky up the straight. He has continued to train on well and I expect him to be in the finish with a clear run." Update: Scratched.
Race 4: Platinum Rapper
2.01pm
"She gets in at a nice weight with Sam O'Malley's 3kg claim. She galloped huge this morning, and has run some of her best races at Otaki. If we get the rain that's forecast I expect a very bold run."
Race 5: Platinum Bordeaux
2.36pm
"There's a fair bit of rain in the forecast so her 15 draw shouldn't be too much of a concern as the inside will be off pretty quickly. Her best runs have also been when she's gone back and finished it off. She is certainly a much stronger mare this time in after a decent break. She trialled up well at Foxton four weeks ago and I expect her to be doing her best work at the finish. Hazel Schofer will claim 2kg."
Race 9: Lincoln Fury
4.56pm
"It's a big ask running on heavy ground so early in his preparation but he won on a slow 9 at Otaki 11 months ago."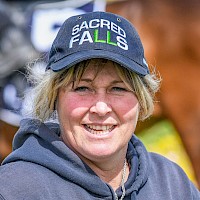 Lisa's comments
Saturday at Wanganui
Race 1: Lincoln Hanover
12.27pm
"The track was rated a slow 7 this morning which I feel we will get away with as he won on a slow track at the trials and he will have first use of the track which is going to be a big advantage. He is a much more settled and stronger horse this time in and he has gone forward since his trial win."
Race 3: Platinum Dubai
1.37pm
"Her work has been good and she is a very fast filly with good gate speed so would put herself in it from the good draw of three. But we know she doesn't go on a rain-affected track and there's more bad weather forecast today. We will obviously have to wait until race morning until we decide whether to scratch."