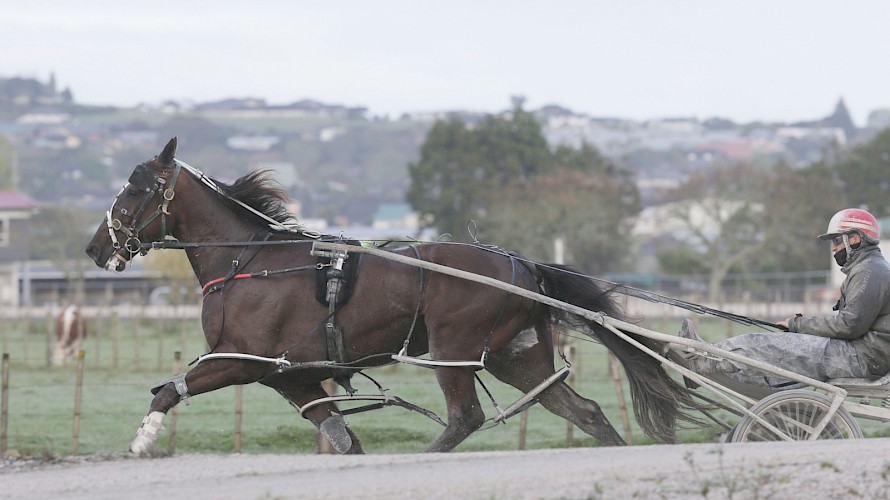 One bet Ray plumps for Recco Lover, the ace draw his ace in the hole at Auckland
If he was forced to back only one of his horses on Friday night, trainer Ray Green knows which one he'd put his money on - Recco Lover.
Green lines up five horses at two venues this week, Recco Lover, Make Way and Trojan Banner at Alexandra Park, and Northview Hustler and Beaudiene Western at Addington.
Recco Lover might look to be badly off in the seventh race at Auckland, a rating 60 horse in a rating 60 to 84 field, but Green says that's misleading.
"This horse has serious ability - he'd be quite competitive against faster horses - and he's down in grade now.
"He's been right up to better horses at the trials and even though he's not as tractable as On The Cards yet he'd have given him a fright last week if he'd been handier.
"On The Cards had them by the throat a long way from home but Recco got home over the top quite well and all the best sectionals in the race were his.''
Recco Lover was timed to run the fastest mile rate of 1:58.9, with his last 800 metres in 56.1 and 400 in 27.5.
Green sees Recco Lover's gate one draw as a real plus on Friday night and hopes driver David Butcher will be able to take advantage of it.
"I wouldn't mind even if he led, being in front is an advantage in a big field.''
Easier opposition
Make Way meets easier opposition than the Sires' Stakes heat he contested last week but will have to overcome the extreme outside gate in the fourth race.
Green doesn't see that as an insurmountable task, given the horse's ability, and doubts driver Zachary Butcher will try to wrest control form the gun.
"But he sat parked most of the way in the Sires' Stakes heat and even if he had to do that again he'd be right there.
"He's a nice, relaxed horse who keeps running and the extra distance on Friday will suit him better - it was only a mile last week.''
Green isn't quite sure yet what to make of driver Andre Poutama's report last week that the horse felt strong and like a winner turning for home but seemed to drop the bit late.
"He's still a green horse but if he was to do that again we might try pull-down blinds, that might inspire him.''
Make Way also won time honours last week, pacing his last mile in 1:56.6 and 800 metres in 55.3.
Rival and stablemate Trojan Banner hasn't been served well in the draw either, on the inside of the second line, from where Green says he is at the mercy of fresh runner Ideal Star in front of him.
"But if he was to get a handy trip, he's always a chance. So far he's been roaring home from the back.
'He's getting closer to a win and I'd like to think he'll be a bit better on Friday.''
Tough assignments at Addington
Green is under no illusions over the task facing Northview Hustler in the eighth race at Addington where he meets, among others, cup favourites Ultimate Machete and Dream About Me.
But drawn one on 10 metres, Green says Northview Hustler could easily work into a striking position.
"He's in a tough field, which is good, because he needs a good hitout before the cup, but if things go his way he could get some of it.
"He was quite dehydrated at Ashburton. The vet said he still wasn't right until this week, when he was treated again, but he's thriving now.
"He's not a brilliant horse but he can be quite dangerous with the right run. He's beaten some serious horses in the last year just through being johnny-on-the-spot.''
Beaudiene Western, similarly, faces a tough field in his final race before the $170,000 Sires' Stakes Final at Addington on cup day.
Drawn the second row in race five, he comes up against six of the Mark Purdon and Natalie Rasmussen battalion, including favourite Jesse Duke.
Green says Beaudiene Western has been eating well and seems bouncy enough since his race at Ashburton and needs only a nice conditioning run on Friday night.
"He won't be sent on any search and destroy mission this time. He's not under any pressure to get into the final, those others are, and I'd like to see him just get a suck along and get home well.
"He'll need to get a good trip anyway to get any of this.''
Our runners this week:
How our trainers rate them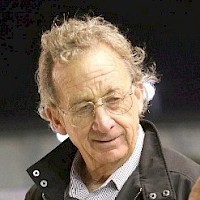 Ray's comments
Friday night at Auckland
Race 2: Bettor My Dreamz
"I think he's a chance from the draw. He's had only a handful of starts but I don't think they're much better than him, a bit more experienced perhaps. But he's an improver and David said he felt improved at the workouts last Saturday."
Race 2: Just Wing It
"Andre's keen on him - he could have driven the other horse - so we'll see what sort of a judge he is. I've been very happy with him in the last few weeks - he's pacing a lot better."
Race 5: Sir Tiger
"He's done a great job so far but he's jumping up in class and he'll be up against it from now on, especially from that second row draw. He just lacks a yard of speed."
Race 7: The Empress
"She'll go well again and just needs some luck from the inside second row. There's not a lot between her and Bettor My Dreamz. She's a lovely mare."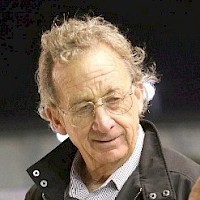 Ray's comments
Saturday night at Melton
Race 8: Perfect Stride
11pm NZ time
"I'm confident he'll go well. I couldn't say I'm overly confident he'll beat them but all things being fair and equal I think he'll be right there. He's certainly ready to go. His work this morning was super and he's really feeling good."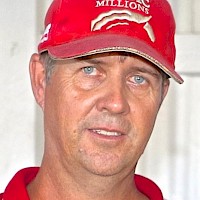 Al's comments
Saturday night at Albion Park
Race 6: Northview Hustler
9.40pm NZ time
"It's only an eight horse field and he should get a great trip behind the leader. It was only (lack of) fitness that got him last week but he should be winning this week."