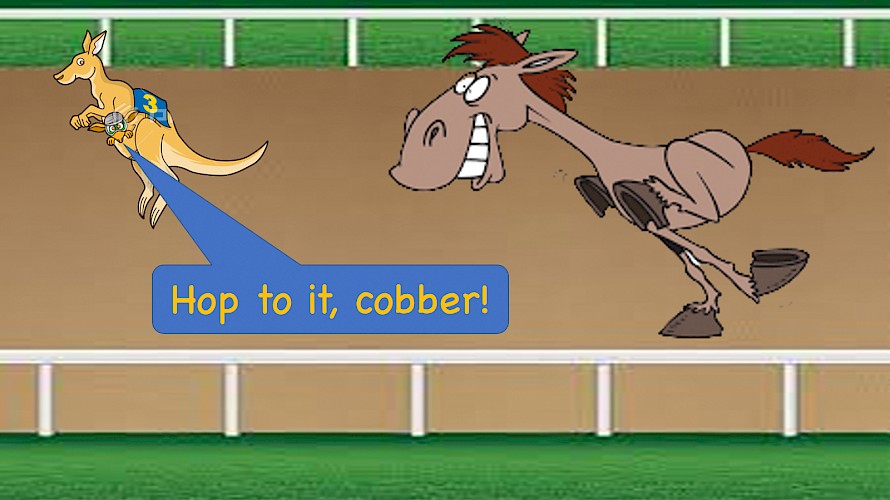 Only in Aussie - upstart roo tries to outrun Copy That in final fast work before Ballarat
Copy That was almost as startled as trainer Ray Green when a roo raced him for 300 metres of his fast work yesterday.
Having his final strong hitout before Sunday's Sokyola Sprint at Ballarat, Copy That didn't know quite what to think of his surprise galloping pacemaker.
"When the kangaroo popped out in front of him, near the outside of the track, you could feel him thinking 'what the hell is that' and he pricked his ears and backed off a bit," Green said.
"It was only a small kangaroo but man, could it go. We were bowling along a bit.
"It would have started out 10 metres in front of us but we were racing it down."
It's not the first time Green has seen a roo while working Copy That.
"When we were in Brisbane a really big one appeared but didn't actually run onto the track. Apparently in Bendigo they have to chase 20 or 30 of them off the track before they work."
Despite the interruption, Green said Copy That felt superb round the near 1000 metre training track at Romsey, which has a small hill in it.
While Green maintains Copy That just couldn't cope with such a hard trip first-up at Cranbourne he says the theory that he might just need a few days to acclimatise also had some merit. The horse took a week to start thriving after his arrival in Brisbane in the early winter.
Green says it's hard for driver Chris Svanosio to make a plan for Sunday given he has drawn three on the second row over the 1710 metres.
"He'll just have to follow them out and see where he ends up then try to get home over the top of them.
"But I'll be surprised if he doesn't go a really good race the way he feels now."
Green says Copy That will have no trouble round the left-handed Ballarat track which is 1000 metres with a 248 metre home straight.

Copy That races at 6.28pm NZ time at Ballarat on Sunday.
Our runners this week:
How our trainers rate them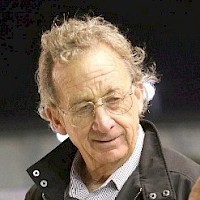 Ray's comments
Thursday night at Cambridge
Race 2: Whiz On Bye
6.16pm
"The object last week was to get him round doing things properly and he didn't put a foot wrong. But I think he needs to be nursed round a couple more times and he can do that from the inside of the second row."
Race 2: Major Grace
6.16pm
"She'll win one somewhere when things fall into place for her but she'll need a lot of luck this week from the second row draw."
Race 4: Arden's Illusion
7.06pm
Update: Scratched
"He'll need the race on debut. He's a little tradesman but he's shown at the workouts and trials that he's no superstar."
Race 4: Bet On The Tiger
7.06pm
"He's been good in his last three or four starts and he'll get another cheque here because he tries like hell. He's a big horse who keeps getting better and he's our best chance on the night."
Race 7: Louie The Punter
8.21pm
"If he can take advantage of the inside draw and hold up in front he'll be the one to beat. He likes to be in front, not at the back like he's been in his last two starts from bad draws. He's never gone a bad race."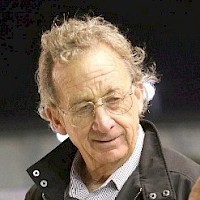 Ray's comments
Friday night at Auckland
Race 5: Nirvana Franco
8.03pm
"She's not going bad races but is better than she's been showing. She's still very green and big and dumb. Barrier three will help on Friday and she should be right in it."
Race 7: Lincoln River
8.54pm
"He's a nice little colt and is as good as any of mine. He's out of that good mare Ideal Belle and being a Bettors (Delight) should go further on raceday. He should get a nice run from the good draw."
Race 7: Frankie Major
8.54pm
"He's a good pacer and has always shown us he has speed but it's hard to work out where he stands until he fronts up to the other horses on racenight. You'd expect he'll get every chance from three on the gate."
Race 7: Beaudiene Rocknroll
8.54pm
"He's a lovely colt and, while he can get a little hot sometimes, he has good manners. The mare's left a lot of good ones. He's right up there with the best of mine but I wouldn't like to single out who's best yet."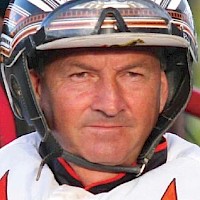 Mark Dux's comments
Saturday night at Albion Park
Race 4: Tommy Lincoln
10.10pm NZ time
Update: Scratched
"We'll cross the one, be in front, then I'll play it by ear. I'll see how he's travelling and how much pressure they put on us. Those other two - L L Cool J and Governor Jujon - have race fitness on us but Tommy's no slouch and is a place chance for sure. He's done enough in preparation for this to race well."