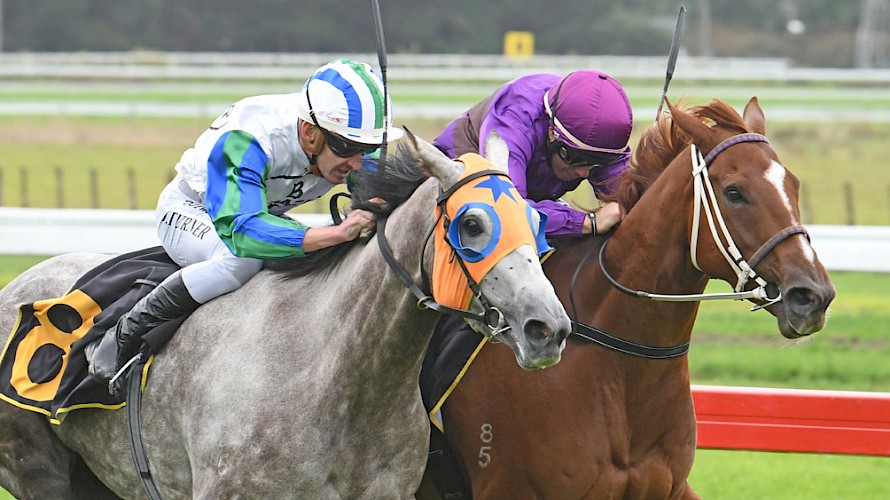 Opposition at Te Rapa white hot on Saturday but progressive Lincoln Green can run a hole
On a premier Saturday at Te Rapa, where the opposition is fierce, Lincoln Green looks Lincoln Farms' best chance to get into the money.
Trainer Lisa Latta is very happy with all three of the charges she trucks to Hamilton, but Lincoln Falls finds himself fresh-up in a white hot Cambridge Breeders' Stakes field and Platinum Road meets a talented looking bunch in the two-year-old race.
It's hard to make a case for Lincoln Green to beat Sunline Vase winner Pinmedown in the fourth race but Latta likes the fact he is stepping up to 1600 metres and has the draw and speed to race handy to the pace.
Lincoln Green did everything and more that Latta predicted when scoring a debut win over 1400 metres at Otaki a couple of weeks ago, leading all the way and fighting off the challengers like he'd been doing it all his life.
But this is no field of maidens he meets on Saturday, Pinmedown with 20 more ratings points, courtesy of her Eight Carat Classic and Sunline Vase wins.
"It's still a good race for him, against his own age, rather than taking on a rating 65 field of older horses.''
And Latta believes Lincoln Green has a good future, reporting he has come through his win in very good order.
"He still has his summer coat and looks very bright.
"I have chosen to step him up in distance and on his breeding this will help him.
"From his good draw of four, Leith Innes should be able to possie up just behind the pace, but if no one wants to lead, it wouldn't worry me if he does.''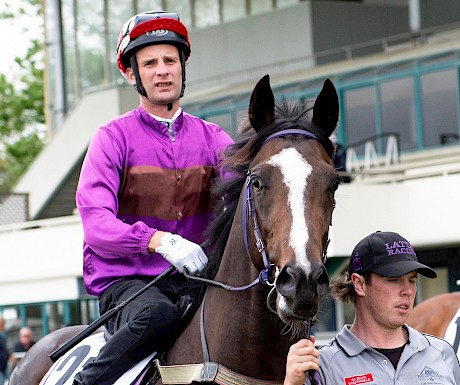 Lincoln Falls is working very well but meets a white hot field fresh-up on Saturday.Latta could hardly believe her eyes when she saw how strong the Cambridge Breeders' Stakes field was, talented runners from the top of the handicap to the bottom.
And while she is very happy with the condition of classy galloper Lincoln Falls for his comeback race, she knows it's a big ask.
"At least we've finally drawn a good barrier with him, which will be a big help.
"There are some real fast horses in there so it looks like they will run along, and hopefully the track has no bias so we can ride him where we see fit.''
Latta reports Lincoln Falls' work has been top class since his easy win at the Waverley trials on April 9, his first public showing since being gelded.
"He galloped very well at Awapuni on Wednesday morning. I have taken the blinkers off him as he trialled up well without them.''
Latta is unsure where Lincoln Falls will head to after Te Rapa, there being few options for him here or in Brisbane, where the classics favour the staying type of three-year-old.
Platinum Road, who is more of a three-year-old type, could find the helter skelter of race two a bit much, even though Latta rates him.
"He's a lovely horse who has a bit of class about him but he's not a jump and run two-year-old and it's just so hard to line up these two-year-old races.''
Platinum Road ran a bold fourth on debut in March, behind the speedy Equinox, after showing his ability in three jumpouts.
But Latta's plans to take him to Riccarton for the Champagne Stakes on May 4 were scuttled when he developed a swollen eye.
"He has got over his eye issue and I am very happy with him heading into this race.
"He is a very laid back horse and only does what he has to in his work.
"With a good draw of four hopefully he can sit near the speed and give himself a good chance of figuring in the finish.''
Spirit to use gate speed
At Hastings, Latta will start only two-year-olds Platinum Spirit and Platinum Bordeaux in the second race.
Platinum Spirit looks the better of the two after his all-the-way win at the Waverley trials on April 9.
"He has shown good gate speed at the trials and we will be using it from the good draw.
"He gives me the impression he will like a little bit of rain and there are showers in the forecast so hopefully the track stays well into the dead range.''
The Charm Spirit colt ran fourth on debut over 800 metres at Otaki in January and, while he gets 1200 metres on Saturday, Latta believes he will need even further to show his best.
Per Incanto filly Platinum Bordeaux jumps from the inside gate, which Latta says will make things a lot easier for her.
Platinum Bordeaux drew the outside eight gate on debut at Otaki on April 1 and was trapped deep throughout.
"She should get a nice economical run from barrier one which will allow her to round the race off.''
The laid back filly gets a 2kg claim, down to 53.5kg, with apprentice Madan Singh in the saddle.
Latta is planning to scratch Lincoln's Gal from the seventh race after she drew very wide.
"We have the option of racing her next week at either Wanganui or Wellington so I am thinking we will wait.''
Our runners this week:
How our trainers rate them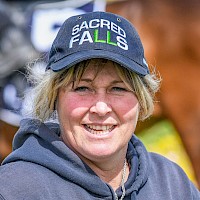 Lisa's comments
Wednesday at Hastings
Race 5 & 7: Platinum Appeal
"She hasn't been 100% in her action in the last three or four days and we have some foot issues to sort out. She won't be running. We'll wait for Palmy next week.''
Race 6: Authentic Charm
"I have chosen to back her up as this will be one of the last good tracks we will get - it's a dead 4 today. We've got the in-form Zinjete Moki who claims 2kg down to 54.5kg. She meets a small line-up and this looks like a nice race for her in her last run for the season.''
Race 8: Lincoln's Gal
"She has come through her last start at Woodville very well. She beat herself that day when she missed the kick and ran home very well. With the rating 65 having being split, it means she meets a small but even field. From the good draw Jonathan Riddell should be able to possie up and be right in the finish.''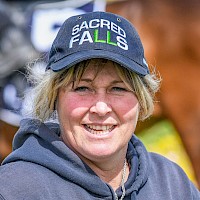 Lisa's comments
Saturday at Trentham
Race 7: Platinum Rapper
"She galloped really well on Thursday and has progressed very well since her last run. The big, roomy track suits her and the conditions won't worry her so I'm confident she's a big chance."
Race 8: Lincoln Fury
"I don't want the track too heavy for him. I'll wait until race morning to see how it is and what's scratched but we may wait for Wanganui next Saturday. His work has been good but he just may be coming to the end of his preparation.''
Lincoln light
News in brief
GREEN FIBRILLATES: Lincoln Green had an atrial fibrillation at Otaki on Thursday and will need a vet clearance before racing again. The horse raced keenly early but gave ground quickly near the 600 metre mark and rider Robbie Hannam did not persevere with him in the run home when he suspected there was something amiss.