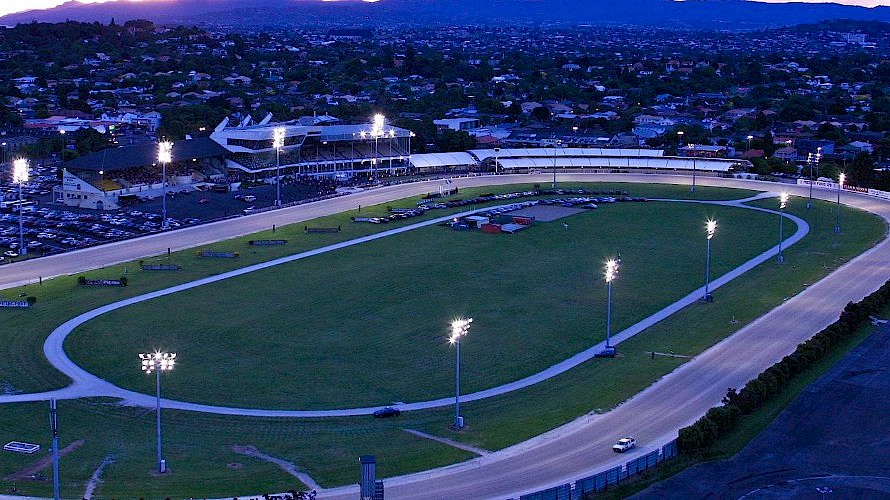 Owners relieved as Auckland Trotting Club confirms its stakes will rise in the new season
Northern trainers and owners breathed a sigh of relief today when the Auckland Trotting Club revealed its prizemoney levels for the new season which dwarf the post COVID-19 stakes.
In what could help stem the loss of further horses to Australia, the club will pay maidens a minimum stake of $12,000, the intermediate grades $14,500 and the top class $17,500.
While not as high as the $15,000, $20,000 and $25,000 stakes offered pre-COVID, they compare favourably with the present basic stake of $8500 where meetings feature only two $12,000 races for the top horses.
In a tentative programme for the first meeting of the new season at Alexandra Park on Thursday, August 6, 1700 metre free-for-alls have been carded for the top pacers and trotters worth $17,500.
ATC vice president Jamie MacKinnon said he believed the stakes had held up pretty well and he hinted the club was continuing to try to find even more money for some of its non Group race features.
"We first wanted to make sure the minimum was high enough so the majority of owners can at least win a couple of months' training fees.
"But we are also working hard to be able to further prop up some of our features which are a bit light, races like the Spring Cup and Holmes DG. They've got to be at least $20,000 or $25,000 and I'm pretty sure we'll be able to do that."
While the club was under considerable pressure with its building project, its revenue streams were improving through rent and gaming machines, businesses which had always supported stakes and the running of its meetings.
"The ATC has always put in more money than we've received in funding and we will continue to do that."
MacKinnon said it had been a long process while Harness Racing New Zealand determined what funding it needed and what should be put into Group racing but it was now all go.
The news comes in advance of any announcement from Harness Racing New Zealand which has yet to declare its new funding policy and what that means for the country's clubs, acting CEO Phil Holden promising in a video interview on Wednesday that all would be revealed next week.
Holden apologised for the length of time it had taken HRNZ to notify people about the new stakes but explained that club funding had been overhauled to allow greater transparency.
The Auckland stakes are higher than those the New Zealand Metropolitan Club will offer for its first two Friday nights in August where the stakes range between $10,000 and $12,500 and the best two races on August 14 are worth $15,000.
Auckland programme for August 6
Our runners this week:
How our trainers rate them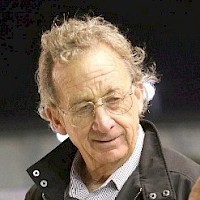 Ray's comments
Thursday night at Auckland
Race 1: Franco Nandor
5.24pm
"From a decent draw this time he'll be one of the hardest to beat because it's not a strong field. He lost a lot of muscle and strength when we gelded him but he should do better from now on."
Race 4: Larry Lincoln
6.49pm
"He'll lead easily and he's good in front so he's a chance to run a hole. But he can't burn at both ends so it depends on how the race is run and in these junior drivers' races they can be quite aggressive."
Race 6: Louie The Punter
7.41pm
"He's a big, dumb sort but he goes well enough. If he could be put on the front end on a nice steady rhythm I think we'd see a different horse. He just gets a bit lost and awkward in the field and the stop-start racing confuses him."
Race 6: Apieceoflou
7.41pm
"Second row draws can be good and if Gopati goes out he'd be right in it. He's come from way back in all his runs and he got held up in the run home last time. He's developing into a tidy horse."
Race 7: Tommy Lincoln
8.06pm
"The wide draw shouldn't worry him - he'll just mooch forward. It's pointless for him to go back, his MO is to get rolling. I thought he was travelling easily at the finish last time."
Race 7: American Dealer
8.06pm
"He's a little tradesman who never goes a bad race. He'll need a bit of luck from the draw but you can be sure he'll be running on strongly at the finish. He was good here last time."
Race 9: Copy That
8.56pm
"This is his most serious test. It usually takes the top age group horses two or three runs to find their feet against the tough older ones but he's exceptional and I expect Maurice will have a dab for the front."
Race 11: Man Of Action
9.46pm
"He'll be at the mercy of the ones he's following out but he's trained super this week and I think he's a definite chance. He's improving all the time."
Race 12: Captain Nemo
10.09pm
"He's a lovely big horse who's also on the up. I think he'll improve on last time here when he got pulling just when he was going to get a good trip and had to come out."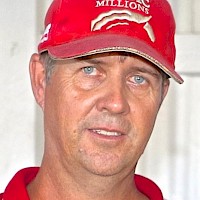 Al's comments
Saturday night at Albion Park
Race 3: Northview Hustler
8.14pm NZ time
"He ran some terrific sectionals last week coming from the back. He's improved through the week and I can't fault him. After his work his heart rate was down to 91, which is a lot better than it's been. He's at his best when it's in the 80s. He's a live chance and I think we'll see a different horse on Saturday night."