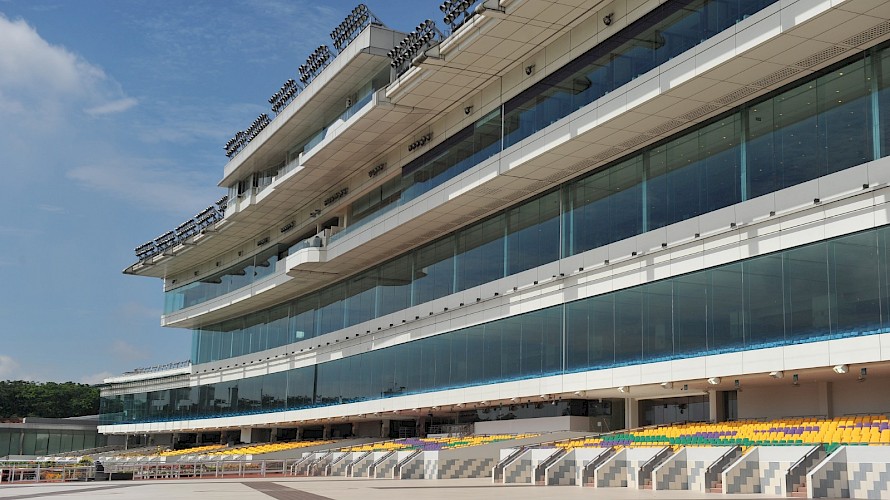 Owners spoiled in Singapore where costs are low and prizemoney high
Further expansion into Singapore racing can't come soon enough for Lincoln Farms' business manager Ian Middleton.
And with a couple of potential stars going through their early paces, it might not be long before the stable really cashes in on the lucrative prizemoney at Kranji.
Lincoln Farms has gradually increased the number of horses it sends to Singapore with 14 now in work with leading trainers Shane Baertschiger, Bruce Marsh and Stephen Gary.
"I'd like to see that number increased to 30,'' says Middleton who says it's a no-brainer for anyone wanting to have the fun of racing a horse without the same financial risk faced at home.
"It's the cheapest place in the world to race a horse and the prizemoney is terrific.''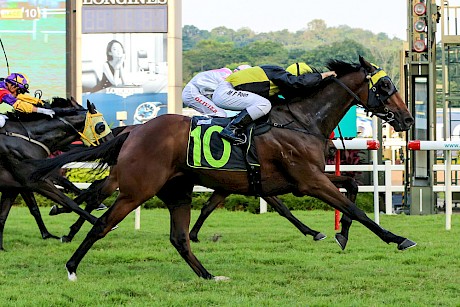 Silent Prince winning at KranjiWhile returns to New Zealand owners are among the lowest in the world at 22.9 percent, Singapore's figures exceed 50 percent, eclipsing even the 48 percent that New South Wales owners enjoy.
With training fees capped and almost identical to New Zealand and a starting fee of $900 paid every time your horse runs (so long as it doesn't win or finish at the tail end) owners are immediately rewarded.
And while maidens race for paltry stakes of $10,000 or less here, in Singapore starting prize money is anywhere between $20,000 and $85,000.
Recently retired stable headliner Lincoln Road, who left New Zealand a maiden, bankrolled $426,000 from six wins.
The Swiss Ace gelding became a personal ATM card for Singapore punters when he started his career by winning his first five starts between September, 2015 and May the following year.
Lincoln Road won six races and S$426,000 in SingaporeFour-race winner Lucky Lincoln has earned $163,000 from just 13 starts and O'Reilly Bay, a three-race winner, has a tally of $139,000.
Compare the $72,000 in stakes earned by Silent Prince from his two wins and two placings in Singapore to the $24,000 of Almo Street who has an identical record in New Zealand and you get a quick picture of how it's like chalk and cheese for the owner.
Pratt Street, with two wins and seven placings, has banked $124,000.
The totals are even more impressive when you consider they don't include the $900 starter's fees.
"They're not world class horses in Singapore either. An average horse can win you good money,'' says Middleton.
"And if you get a good horse you can win a lot of money. Here we have one or two races worth a million dollars - over there they have 10.''
Kiwi-owned galloper Spalato won $1.7 million from his 10 wins, despite having his career plagued by injury.
While Lincoln Farms has yet to crack a real top liner in Singapore, Middleton is excited about the prospects of three-year-old Lincoln Moonlight who has shown Baertschiger plenty.
Middleton sees a real opportunity in taking on new owners for the Singapore team.
"I'd like to get them all partnered up. People can make money out of their horses.''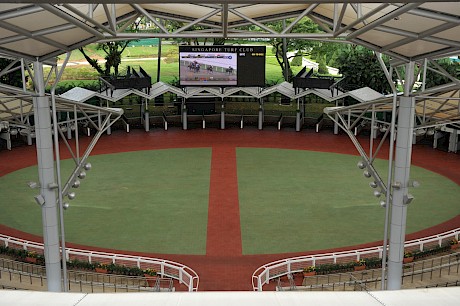 Trainers and racegoers at Kranji enjoy excellent facilitiesAnd it's not like racing a horse in Singapore means you never get to see them, he says. Races are well covered on television here and owners can turn it into a real occasion by taking cheap flights to Singapore to be on hand for selected races.
"The facilities at Kranji are unbelieveable. Their grandstand would put any New Zealand venue to shame.''
Owners sit in a modern, glassed-in building with a personal TV at the end of their table to watch the action close up.
Trainers, too, enjoy the best of facilities including air-conditioned stables for their horses and a variety of training and racing surfaces.
"They've spent so much money on the tracks it can be raining so heavily in town you can't cross the road but when they race it's only a dead track.''