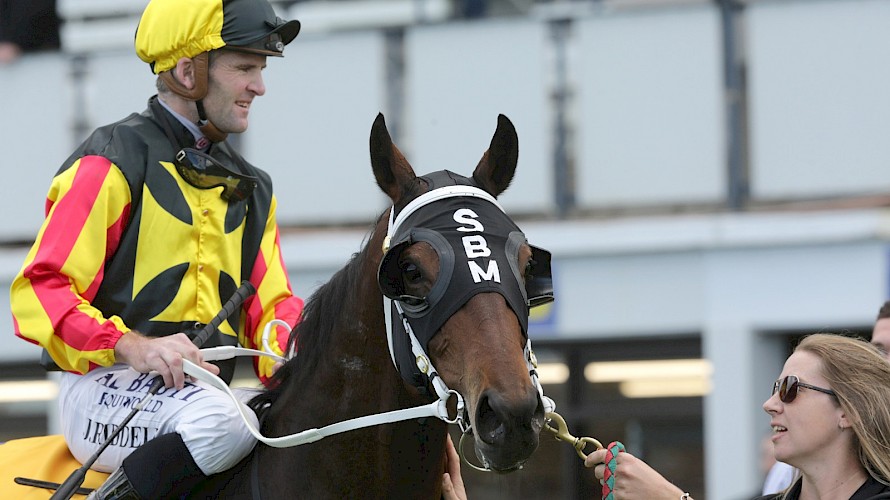 Patience pays off and now Lincoln King is looking like 'a lovely stayer in the making'
Lincoln King's owners have had to be patient but the horse hinted at a nice staying future with his strong-finishing win at Avondale on Thursday.
Having just his fourth start, the four-year-old came from a long way back to outfinish the favourite Krakadeel, putting a one and quarter length margin into him at the line.
As trainer Stephen Marsh observed, the win was thoroughly deserved after his unlucky last start third at Rotorua and a good result for rider Jonathan Riddell who blamed himself for that defeat.
In a text to part-owner Ian Middleton, who was at Awapuni watching the team, Riddell thanked the owners for giving him a second chance.
"He said the horse did it nicely and is still a bit of a baby so should improve as well,'' Middleton said.
Marsh got the same report - "Jonathan said the horse didn't really know what he was doing and is very green.
"I really think he's a lovely stayer in the making though he's certainly not there this preparation.
"We'll see how he comes through it but I'd like to give him another one this time in.''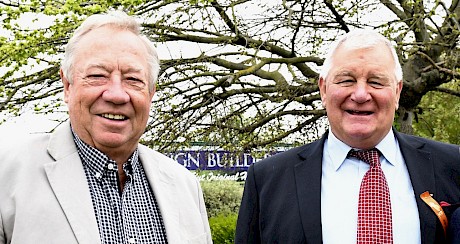 Ian Middleton, right, and Lincoln Farms' boss John Street … partners in Lincoln King with Wellfield Stud.Middleton, business manager at Lincoln Farms, races Lincoln King along with Lincoln Farms' owners John and Lynne Street and Wellfield Stud, the horse originally one of a package of five bought at the sales.
The other four are now racing in Singapore but Lincoln King was too immature to be sent overseas.
"He's a big horse by Shocking, and we knew he needed more time. You've got to send them there before they're four and we knew he wouldn't race before he was four.
"He's just a big framed horse who's taken time to fill into it. He's not there yet but he's getting there.
"If he can win another staying race and show more improvement then we'll have a decision to make on whether to sell him or send him to Australia to race. The Australian staying ranks are pretty weak.''
Middleton says he was encouraged by the way Lincoln King made up so much ground at Avondale on a day when those close to the pace were performing best.
"I thought he'd got too far back but you have to remember it was only his fourth start and he's still learning the game.''
Lincoln King, brought wide in the run home, had his momentum interrupted briefly by a wayward running rival but, once balanced, hit the line hard, in the manner of a real stayer.
And the way he ran past the Baker-Forsman favourite, Krakadeel, a Dundeel three-year-old who is well regarded, suggested there was plenty more to come.
Our runners this week:
How our trainers rate them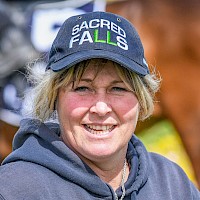 Lisa's comments
Saturday at New Plymouth
Race 7: Platinum Volos
"It's not an ideal race for him and I'm a bit worried about the 1400 metres. We'll have to ride him back last and look for runs through them to give him the chance to see the distance out."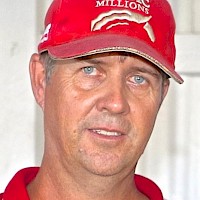 Al's comments
Saturday at Kilcoy
Race 5: Lincoln's Command
4.59pm NZ time
"He looks fantastic and his work has been good. Kilcoy is a very tight track and you need to be up front so we'll be going foreward even from the wide draw. We rode him back last time and it didn't work as he's too one-paced."