Platinum Invador flies late but Moody keeping everyone grounded on Melbourne Cup chances
Platinum Invador's late closing third in Saturday's Herbert Power Stakes at Caulfield was certainly encouraging but trainer Peter Moody warned connections immediately afterwards not to get too excited about it.
The Kiwi stayer, owned by Neville McAlister and Lincoln Farms, was the rank outsider in the race but came from last and overcame an interrupted passage in the run home to miss second by a bob of the head.
But Moody kept the camp well grounded when he told McAlister that, while the performance was a step in the right direction, his opposition was a long way from the topliners he would meet if they decided to progress towards next month's A$7.75 million Melbourne Cup.
"They were only B and C graders," McAlister said today.
"But the promising thing was even though there was no pace in the race he still managed to make up so much ground."
Winner Chapada clocked a sedate 2:30.57 for the 2400 metres, nearly three seconds slower than Platinum Invador ran when winning the City Of Auckland Cup on January 1.
Platinum Invador banked A$27,000 for his placing but was unlucky not to run at least second and double that when held up in the run home.
When jockey Jye McNeil angled off the rail turning for home he was confronted by a wall of horses and did well to pierce through a gap 100 metres from home getting within 1.35 lengths of the winner.
"It was very encouraging and hopefully he can build on that next time," McAlister said.
"The plan before yesterday was to tackle the Geelong Cup and Hotham and I can't see that changing."
The A$400,000 Geelong Cup (2400m) is run on Wednesday week, October 21, while the A$200,000 Hotham (2500m), which carries an exemption from the Melbourne Cup ballot, is at Flemington 10 days later.
"Normally there are two or three imports in the Geelong Cup and that will give us a better idea of where we sit.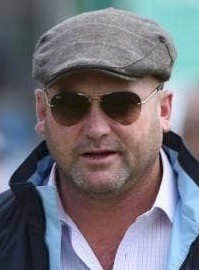 Peter Moody … encouraging run."It will be nice to stay on those big roomy tracks where he can run home. Moonee Valley (where he had his first two tune-up runs) is too tight.
"But the track I really want to get him on is Flemington and the Hotham could be our only chance to race there during the carnival."
The other immediate Melbourne Cup lead-up guide is the A$400,000 Bendigo Cup (2400m) on October 28.
"If he won the Geelong Cup we might decide to have a throw at the stumps and go in the Melbourne Cup but if we can't win at Geelong there's no point in taking on the topliners."
McAlister points to yesterday's beaten rival The Chosen One who won the Herbert Power last year but could run only 17th in the Melbourne Cup.
"It costs a lot of money to pay up for the Melbourne Cup and even if he made the field we wouldn't run just for the sake of going round when we can line up a week later and race for massive money."
With country cups at Ballarat (November 21) and Pakenham (December 5) also worth A$300,000 McAlister says there are plenty of options for the horse.
Platinum Invador, who is at odds of $101, sits at 36th on the entry order for the 24-horse Melbourne Cup field with 23 days to go.
Second acceptances for the cup close on Tuesday.
Our runners this week:
How our trainers rate them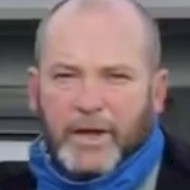 Peter's comments
Wednesday at Geelong
Race 7: Platinum Invador
6pm NZ time
"I can't fault the horse, he's in fantastic order, dead-set bucking his brands off. But we're going to need luck. Of concern is where the tempo is going to come from and if it's going to allow the backmarkers to get into it."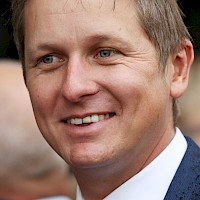 Stephen's comments
Saturday at Te Rapa
Race 4: Lincoln King
2.20pm
"He's going great guns. I've been very happy with him since his win at Matamata and he should go extremely well. I can't see why he couldn't win again."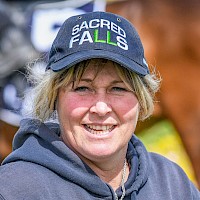 Lisa's comments
Sunday at Trentham
Race 3: Princess Amelie
1.16pm
"Samantha Wynne will ride her from a lovely draw of two. There are a couple of smart sprinters in here in Deerfield and Mascarpone but the track should get back to dead and be perfect for her. She galloped very well on the plough this morning. Safely through this race I will look at the Stewards for her next run."
Race 4: Lincolns Gal
1.50pm
"Her last trial was disappointing but at least from a nice draw of two she will have every chance to step up and race well. Her work has been good but she has never been a great track worker so it's hard to read too much into it. Her summer coat is through and, with two trials under her belt, she will have no excuses."
Race 6: Kamanda Lincoln
3.05pm
"He has an awkward draw of 11 but I'm not too concerned as he got back at Hastings last week and really finished it off well. The track condition should be ideal for him and he has come through his run last week very well. This race fits in well before heading down south for his next two starts over cup week."
Race 7: Lincoln Hills
3.44pm
"Barrier 12 is going to be a bit tricky but we have in-form Danielle Johnson on and I'm sure she will try and get cover somewhere. The field looks even and he certainly looks a good chance on paper, given he is going to get a nice track with the fire just out of it. His work has been great and with luck in the running he should be hard to beat."
Race 9: Lincoln Fury
4.49pm
"Some of his fresh-up runs have been his best and he has had three jumpout/trials to get him ready to go 1600 metres first-up. He has worked well and his coat is bright so I am expecting a good run given he is going to get the fire out of the track and he has form at Trentham. Jonathan Riddell rides.