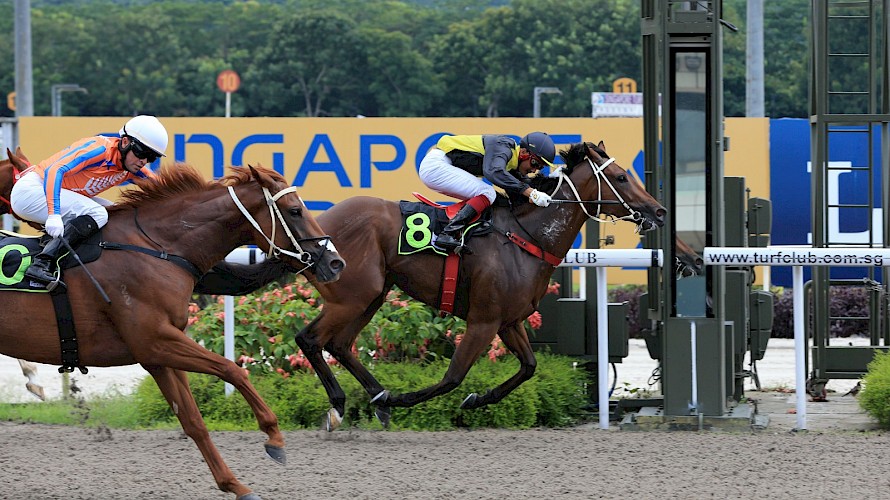 Pratt Street gets the gate he needs and our boy Craig's on again
Pratt Street looks the best bet of the three horses racing in the Lincoln Farms' yellow and black quarters in Singapore this weekend.
Pratt Street was labelled a big improver by rider Craig Grylls after his last start on September 23, when he was trapped wide from a bad alley and still looked likely at the 200 metre mark before weakening.
Grylls told Marsh the six-year-old would be a good winning chance at his next start if he drew well - and his wishes have been granted, Pratt Street landing the two gate.
Pratt Street also drops in grade on Sunday, Marsh electing to start him in a Kranji D event, the opening race at 5.50pm NZ time.
"Craig will be riding him again and he was very happy with Pratt Street's last piece of work on Wednesday morning,'' says Marsh.
"He will be racing on the E short course which is suitable for horses who race up handy. I will have a good talk with Craig on the way we should ride him and we're looking forward to his run.''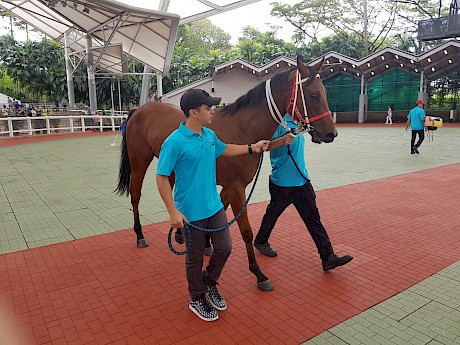 On The Razz will be ridden by top jockey Michael Rodd in his debut on Friday night.On The Razz debuts for Lincoln Farms on Friday night, Marsh hoping to learn a lot more about the youngster from his run.
The Magic Albert three-year-old contests the second race at 11.50pm NZ time, a 1200 metre restricted maiden for a stake of S$85,000, where he will clash with another Lincoln Farms runner in Lincoln City.
Marsh says he decided to run On The Razz first-up on the grass track because he didn't show much when trialled on the polytrack on September 18, when third of six.
"We've managed to get Michael Rodd to ride him and are looking forward to his feedback.
"He is still a young and growing horse and hopefully he will run well. I was quite happy with his last gallop.''
On The Razz jumps from gate eight in the 12-horse field.
Lincoln City, who will load into gate two under apprentice Amirul Ismadi, has been disappointing in both his race starts but trainer Shane Baertschiger is hoping he will improve racing on the grass track.
Lincoln City has beaten only one home each time he has raced but Baertschiger suspects he simply doesn't handle the polytrack.
Our runners this week
Friday night at Kranji
O'Reilly Bay
Sunday at Kranji
Lincoln Moonlight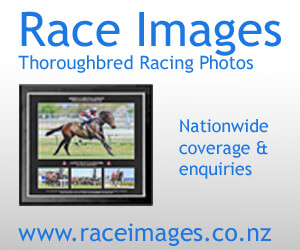 Lincoln light
News in brief
STREET UNLUCKY: Pratt Street was dead unlucky not to win at Kranji last night. Rider Craig Grylls was badly held up in behind the leaders down the stretch and flashed late on the rails when finally clear, pipped a nose and a short head.
ACE UP SLEEVE: Ace's Wild will have one more trial before he resumes. The Swiss Ace three-year-old trailed the field home in his first trial back but trainer Shane Baertschiger says he was given only an easy gallop. "He's never shown much in trackwork or trials but raceday he's different. Both his runs as a two-year-old were quite encouraging - he was running on strongly from back in the field."
CITY IMPROVES: Lincoln City ran an improved race for trainer Shane Baertschiger when sixth at Kranji last Friday night appreciating his first run on the grass.
NOISE FOR SILENT: Punters who followed our advice from Shane Baertschiger that Silent Prince would be suited by the trip and likely tempo at Kranji last Sunday were rewarded with a $6.80 place dividend when he closed late for third. Silent Prince will be tried next over 1800 metres in three weeks.
NOT SO LUCKY: Lucky Enough's debut for Lincoln Farms was less than auspicious. Trainer Stephen Gray warned the gelding lacked ringcraft and was only there for experience and he was right - he jumped awkwardly and bumped a rival at the start then raced greenly throughout. The horse ran last and afterwards was showing signs of respiratory distress and was ordered to trial and be vet checked before next racing.