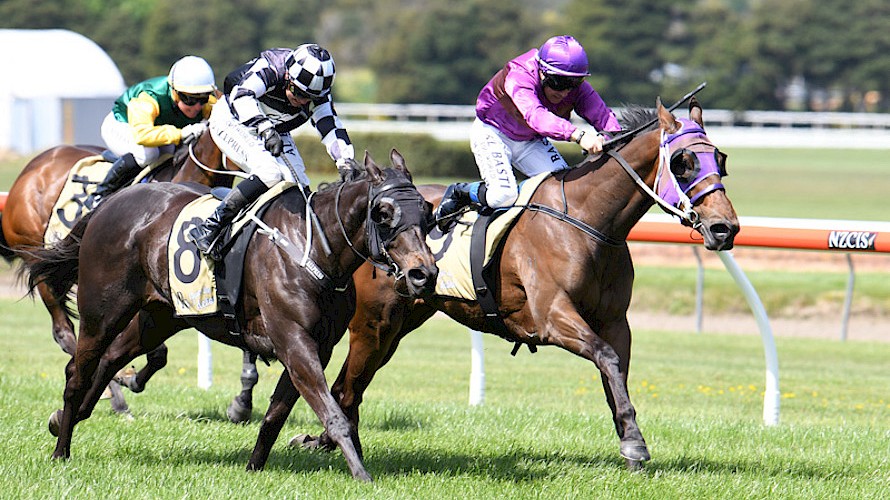 Princess Amelie chasing more black type on Friday but the outside gate worries Lisa
Trainer Lisa Latta is hoping the outside gate hasn't robbed Princess Amelie of her chance to gain more black type in Friday's Listed $50,000 Levin Stakes at Otaki.
The mare, placed in the Stewards at Riccarton at her last start in 1:08.69, draws gate nine, one inside likely hot favourite Ferrando.
And with Graeme Rogerson's speedster certain to strike straight for the lead, Latta hopes he can give her mare a nice drag across the field.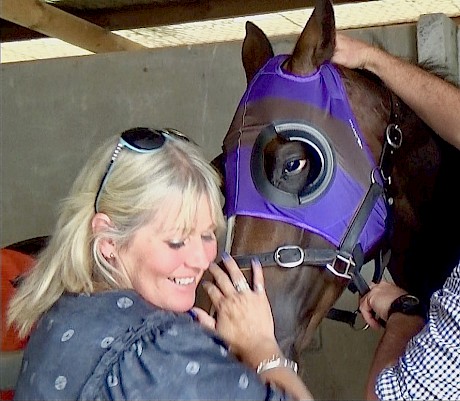 Trainer Lisa Latta says Princess Amelie is a lazy mare who needs to be stoked up to run hard early."That's her only chance really - to get across without doing too much work. That draw is very awkward for her as she's not a natural early runner. She's a very lazy and laid back mare and you really have to push her to get her going."
With a number of fast horses likely to be kicking up inside her, Latta fears Princess Amelie will either have to work hard for too long or will be posted.
Latta will line up Princess Amelie in great nick, a week in the paddock after her South Island sojourn having freshened her up nicely.
But she is realistic about being able to beat Ferrando, who has placed in the last two Telegraph Handicaps at Trentham and has proven he can carry big weights and win.
Last year Ferrando won fresh-up at Otaki in late October lumping 60.5kg, half a kilo more than he has on Friday. And Ferrando has had the benefit of a run this time in, collared late by Media Sensation under 60kg in the Listed Legacy Sprint at Te Rapa on November 9.
Media Sensation was in receipt of 7kg that day, the same advantage Princess Amelie gets at Otaki, leaving the door open for Latta to hope for a similar result.
Princess Amelie would prefer some jar out of the ground, but while the footing was a dead 5 today, the track is expected to dry markedly in the next two days with no rain predicted.
"But you can normally get away with one run on firm ground," she says.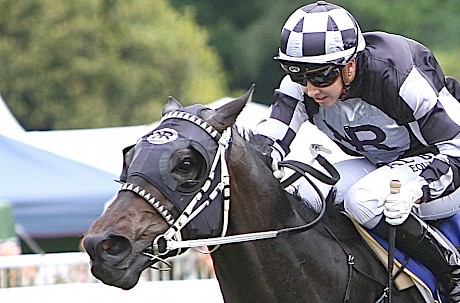 Kamanda Lincoln has won over 2500 metres at Riccarton. PHOTO: Ajay Berry/Race Images.Latta is expecting a much improved run from Kamanda Lincoln when he steps up over 2300 metres in the opening race, now she has fitted him with a Norton bit.
The device, which has a double mouthpiece and a nose strap, is very effective on hard pullers and Latta says that's what's been bringing him undone.
"He's been settling a lot better in his work with this bit so I'm hoping it will help him on Friday as these staying races have been so muddly run lately.
"He needs the pace on to produce his best and with the small field it could turn into a cat and mouse affair.
"You can't take him to the front or he'd pull himself into the ground but I'm hoping Sam (Collett) can get him into the one-one and he might settle better.
"Sam gets on very well with him and he can be right in the finish given the right tempo."
Kamanda Lincoln might have finished only eighth in his last start over 2100 metres but the run was better than it looked as he covered a lot of extra ground, especially when shunted out very wide turning for home.
He is proven at longer distances, having won over 2500 metres at Riccarton.
Lincoln Green (race six) steps up to 1600 metres after a fresh-up win over 1400 metres but Latta says he's going to need further to be competitive up in the grades.
And she says her gut feeling is Platinum Spirit (race three) with his high knee action, could be a wet tracker, rather than just a horse looking for a middle distance, which he gets on Friday.
Our runners this week
Thursday at Awapuni
Saturday at Otaki