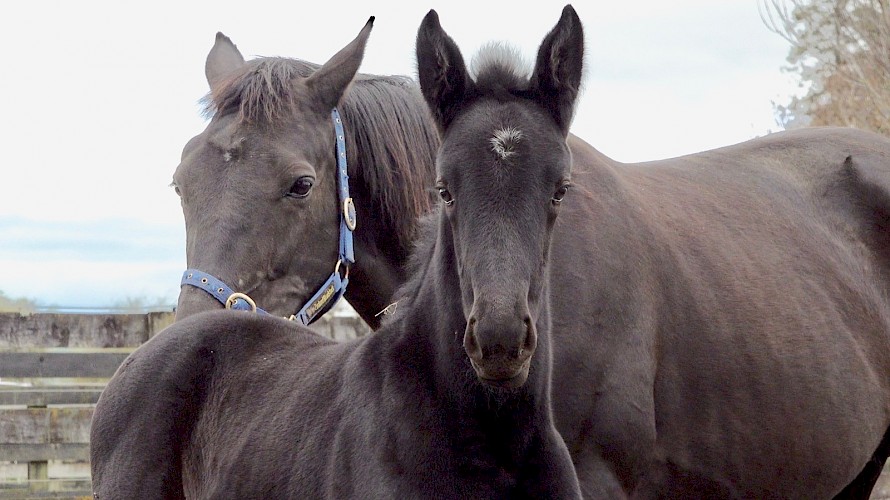 Punishing our stars won't make races more competitive - dwindling numbers are to blame
So, Harness Racing New Zealand believes it can get more competitive 3200 metre feature races, more betting and bigger dividends, by handicapping the best horses.
No more $1.15 favourites to turn off the punters, says general manager of racing, marketing and communications, Catherine McDonald.
But the reality is that in the last decade very few red hot favourites have actually won the four elite races HRNZ has decreed will no longer be free-for-alls. (The Invercargill Cup, the fifth, has long been a handicap).
Analyse the New Zealand Trotting Cup, Dominion Trot, Auckland Trotting Cup and Rowe Cup and you'll quickly see favourites don't have a great record.
In the last 11 years, the second Tuesday in November at Addington has seen only three favourites prevail in the cup, and only champion pacer Lazarus ($1.40) has paid a dividend under $2, when he went back-to-back in 2017.
Few punters would have complained about the prices paid by the winners of the last four cups - Copy That ($4.40), Self Assured ($4.20), Cruz Bromac ($14) and Thefixer ($3.70).
Only three Dominion Trot winners have been so dominant that they scored at tiny odds, Sundees Son ($1.70) in 2021, Monbet ($1.40) in 2016 and I Can Doosit ($1.20) in 2012. Six of the last 10 favourites have been rolled and three scored at outside odds, Amaretto Sun the biggest blowout at $91.20 in 2017.
In Auckland the picture is almost the same since the Auckland Trotting Cup was switched to a 3200 metre stand in 2015 with only this year's winner Self Assured ($1.40) and 2018 hero Vincent ($1.30) at the kind of odds McDonald wants to eliminate. Five of those eight races saw the favourites beaten.
Five of the last 10 favourites in the north's premier trotting event, the Rowe Cup, have also had their colours lowered. The same three trotters who were far too dominant in the Dominion Trot were the only ones to return sub $2 dividends - Sundees Son ($1.70) in 2021, Monbet ($1.20) in 2016 and I Can Doosit ($1.20) in 2012.
Where are these horses going to come from?
HRNZ's reasoning seems to be that if you handicap the best horses, more will want to contest the features because they will be easier to win. But where are these horses going to come from? Not from New Zealand, that's for sure.
There was a time when the open class ranks were so strong some very good cup class pacers regularly missed the cut for the New Zealand Trotting Cup.
Not now. Last November so few genuine cup contenders were around, three horses still rated in the 70s got in - five-race winner Terry (R75), Matt Damon (R78) and Kango (R78).
Had six-race winner Kimkar Dash not been pitched into the Rowe Cup in June, there would not have been eight runners. It wasn't just a case of no-one wanting to take on Sundees Son (who didn't win anyway), the horses just weren't there.
And that you can trace fairly and squarely down to years of inaction by HRNZ on retaining our most promising horses. We could have filled two cup fields with genuine chances, not just one, had scores of potential topliners not been sold to Australia over the last decade.
You don't have to look far to see why owners are all too willing to quit their horses when the offers come in - poor stakes and a flawed handicapping system see them reach an uncompetitive mark here far too quickly.
And now, especially in the north, the numbers are so thin that youngsters in nappies are forced to compete against far better performed and seasoned rivals. At Alexandra Park on Friday night, for example, promising three-year-old trotting filly KD Royalty, who has had just two starts, has to race against 10-race winner Call Me Trouble in a ridiculous rating spread of R43 to R71.
Foal crop plummets to 1367
At the same meeting last week which saw the HRNZ board make its bizarre decree on the big feature races, it finally recognised that "serious interventions are needed to encourage the breeding of the standardbred, or in four years' time we will continue to see a reduction in field sizes and/or races run."
Chairman John Coulam's report on the foal crop having dropped 35% in the last seven years from 2113 to just 1367 this year would have alarmed even the most positive of harness racing's supporters.
Coulam said a sub-committee had been appointed to work with the Breeders focus group and the New Zealand Standardbred Breeders to prioritise and cost initiatives.
The board has committed more than $2 million over the next three years for these initiatives and is looking at its reserves to see what other funding can be invested.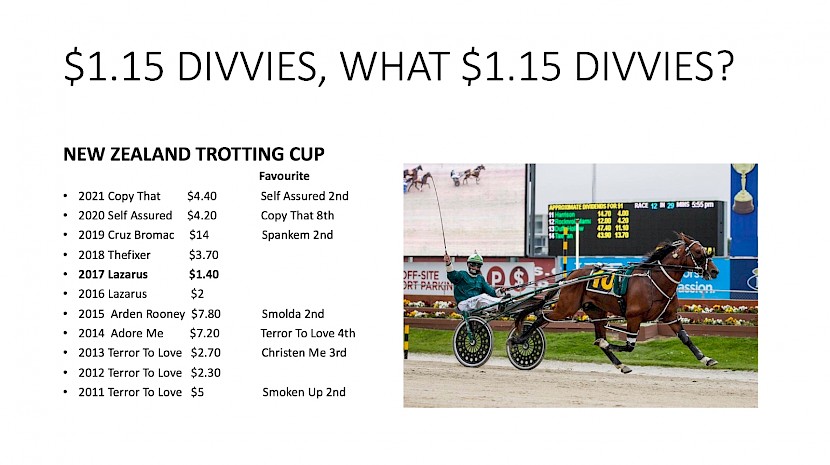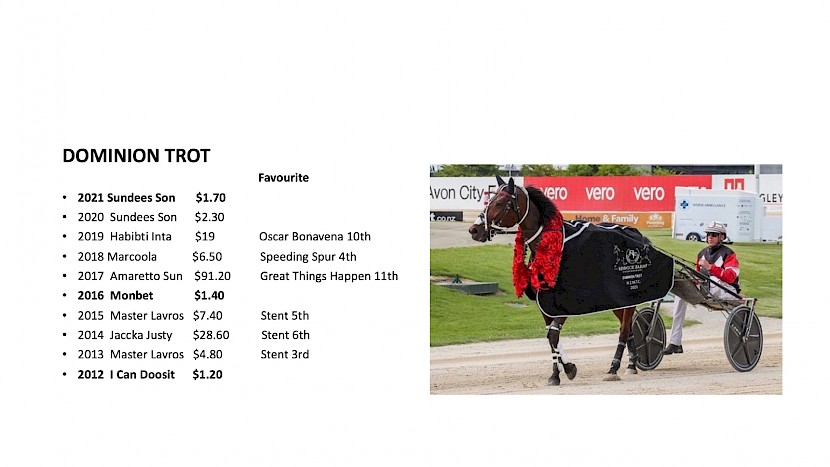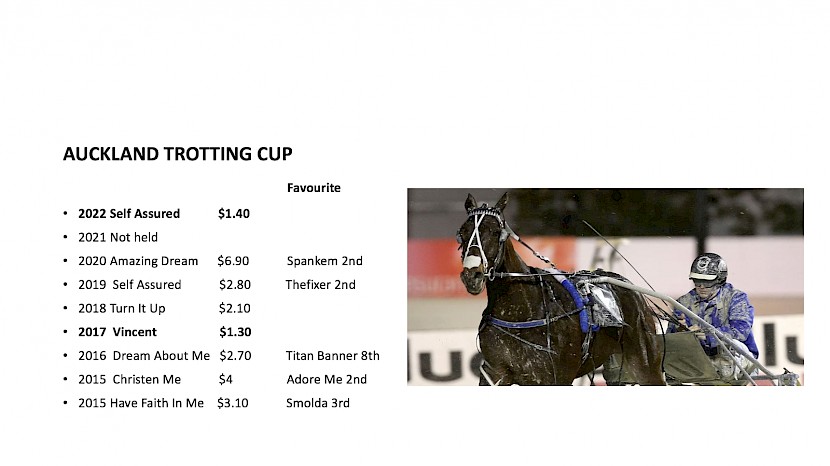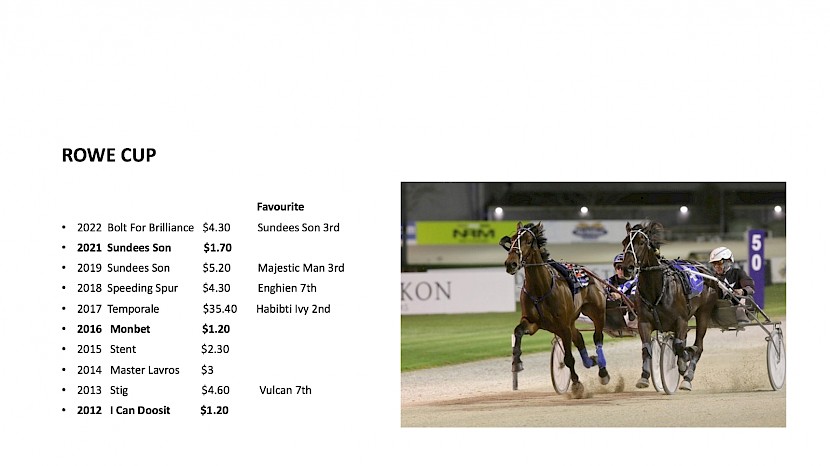 Our runners this week
Thursday night at Cambridge
Whiz On Bye (Scratched).