Racing turnover up 10% as TAB NZ posts $12.8 million profit for August
TAB NZ has posted a $12.8 million profit for August but says, while encouraged, it remains cautious about its ability to meet full year projections because of the potential for further disruption by COVID-19.
TAB NZ, which says it is committed to providing regular betting updates, recorded a 10.1% rise in racing turnover with no significant growth in the volume of racing.
Its $12.8 million net profit for the month was $1.7 million above budget and $1.4 million above last year.
This was largely down to betting profit of $11.9 million being up $2.2 million on budget.
Its gaming revenue was $600,000 below budget and $700,000, or 26.3%, below last year due to Auckland sites being closed for 19 days during lockdown.
The positive result saw a distribution of $11.5 million to the codes, up $800,000 on budget.
The amount paid out reflected offshore bookmaker commission fees returning $1.3 million, compared with the budgeted amount of $500,000.
TAB NZ attracted total turnover of $208.2 million in August, which was $21.8 million above budget and $27.1 million, or 14.9%, up on last year. This was put down to more betting on overseas racing and sport.
"Analysis of customer behaviour shows that many who bet on domestic racing only prior to lockdown have maintained their overseas racing activity while their domestic racing activity has returned to prior levels."
Domestic racing accounted for $54 million in turnover, while betting on overseas racing was $82.2 million and sport $71.7 million.
"Sports turnover was strong (+36%), benefiting from the condensed nature of the sports calendar, with a number of sports seasons overlapping where they traditionally would not, eg. NBA taking place in August."
A total of 94,000 people bet during the month, with days active comparable to the peak November periods (Melbourne Cup and NZ Cup week and major World Cups).
TAB NZ says its retail operations and customers have also been shown to be resilient, notwithstanding the recent Auckland level 3 lockdown.
"Retail turnover in Auckland returned, almost immediately, to pre-lockdown levels. The board recognises the significance of a level 3 or 4 lockdown on our gaming business is considerable given the absence of being able to provide a comparable online offering.
"This presents risk to the funding of racing integrity, racing enhancement and community sport which Class 4 gaming enables. Extra vigilance of gaming performance is therefore required to manage the ongoing risk of COVID-19."
Our runners this week:
How our trainers rate them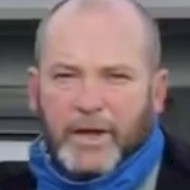 Peter's comments
Wednesday at Geelong
Race 7: Platinum Invador
6pm NZ time
"I can't fault the horse, he's in fantastic order, dead-set bucking his brands off. But we're going to need luck. Of concern is where the tempo is going to come from and if it's going to allow the backmarkers to get into it."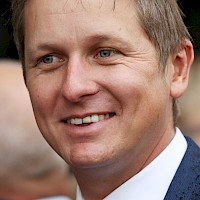 Stephen's comments
Saturday at Te Rapa
Race 4: Lincoln King
2.20pm
"He's going great guns. I've been very happy with him since his win at Matamata and he should go extremely well. I can't see why he couldn't win again."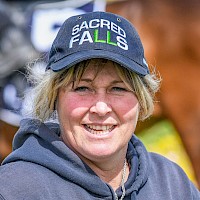 Lisa's comments
Sunday at Trentham
Race 3: Princess Amelie
1.16pm
"Samantha Wynne will ride her from a lovely draw of two. There are a couple of smart sprinters in here in Deerfield and Mascarpone but the track should get back to dead and be perfect for her. She galloped very well on the plough this morning. Safely through this race I will look at the Stewards for her next run."
Race 4: Lincolns Gal
1.50pm
"Her last trial was disappointing but at least from a nice draw of two she will have every chance to step up and race well. Her work has been good but she has never been a great track worker so it's hard to read too much into it. Her summer coat is through and, with two trials under her belt, she will have no excuses."
Race 6: Kamanda Lincoln
3.05pm
"He has an awkward draw of 11 but I'm not too concerned as he got back at Hastings last week and really finished it off well. The track condition should be ideal for him and he has come through his run last week very well. This race fits in well before heading down south for his next two starts over cup week."
Race 7: Lincoln Hills
3.44pm
"Barrier 12 is going to be a bit tricky but we have in-form Danielle Johnson on and I'm sure she will try and get cover somewhere. The field looks even and he certainly looks a good chance on paper, given he is going to get a nice track with the fire just out of it. His work has been great and with luck in the running he should be hard to beat."
Race 9: Lincoln Fury
4.49pm
"Some of his fresh-up runs have been his best and he has had three jumpout/trials to get him ready to go 1600 metres first-up. He has worked well and his coat is bright so I am expecting a good run given he is going to get the fire out of the track and he has form at Trentham. Jonathan Riddell rides.