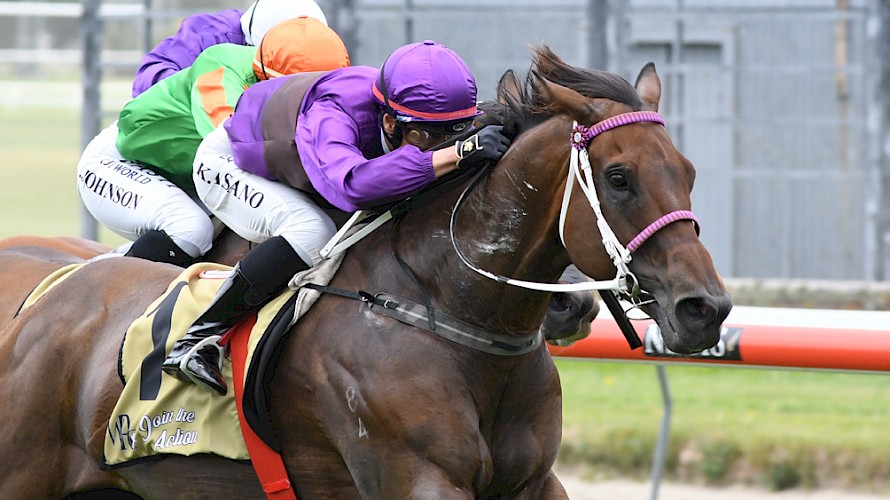 Raider's back to his best but Lisa isn't about to risk him by trekking round on hard tracks
Trainer Lisa Latta isn't about to put too much strain on Lincoln Raider now that he's right back to his best.
The powerful five-year-old gave his rivals a galloping lesson at Trentham today, making the most of a big drop in class to rating 72 company to come from the tail of the field with an irresistible run to win, going away, by a length and a quarter.
But while rider Kozzi Asano reported Lincoln Raider was very impressive, responding to hands and heels riding, Latta says she's not about to start traipsing all over the country tilting at too many bigger races.
"He's already been to Christchurch and I'm reluctant to take him up to Auckland for the Dunstan 1500 Final on Boxing Day.
"He's had that chip out of his knee and I don't want to be tripping away and running on hard tracks when there's no need to.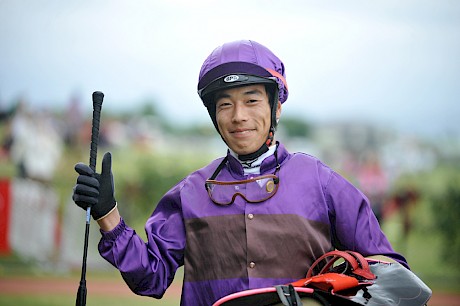 Kozzi Asano gives the thumbs up. PHOTO: Peter Rubery/Race Images."There are plenty of good races coming up round here. If he comes through today well there's a nice $30,000 82 mile on Manawatu Cup day (December 21) which is on our back doorstep.
"There's often rain round Christmas and that's what he needs."
Lincoln Raider, while very talented, is not ready for the big time like today's Captain Cook Stakes, says Latta.
"He's not a weight-for-age horse and he's not even an open horse yet but if we're to have a go at a decent race the Thorndon Mile is the one."
Run at Trentham on January 18 for a stake of $200,000, it would be the perfect stage for his entry into the big time, says Latta.
"He goes so well at Wellington where the long straight really suits him.
"Kozzi let him do his own thing today and that's the way to ride him. He's best when he's not being hunted up."
Lincoln Raider has now won three races at Trentham, coming with powerhouse finishes each time.
He was still third last passing the 400 metre mark today but when Asano produced him down the outer he quickly drew in stablemate Lincoln Hills, who had burst to the front, and had the race in safe keeping in a few big bounds.
Lincoln Raider, Latta's declared bet of the day, paid $5.50 on the tote, running the 1400 metres in 1:23.44.
Our runners this week:
How our trainer rates them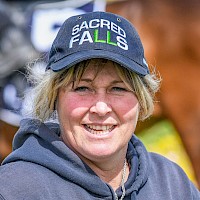 Lisa's comments
Saturday at Hawera
Race 7: Lincoln Dreamer
1.58pm
(Scratched)
"He has drawn 10 and because he is on the ballot I haven't got a rider for him yet. He is looking great and has continued to work well. I won't make a decision on whether to start him until race morning though as he needs a track better than the heavy 11s that he has been running on. The track at Hawera was a dead 5 this morning but there is rain forecast so I expect it will come back to the slow range. I will not run him if the track ends up any worse."
Race 10/11: Almo Street
3.43pm/4.23pm
(Scratched)
"They split the rating 65 1600 with so many nominations. He has made the field in race 10, the consolation, and is second ballot in race 11. If he makes the field in race 11 he must run there. Rain is forecast and he will not line up if the track is heavy. His work has been very good and he has taken fitness from his last runs."