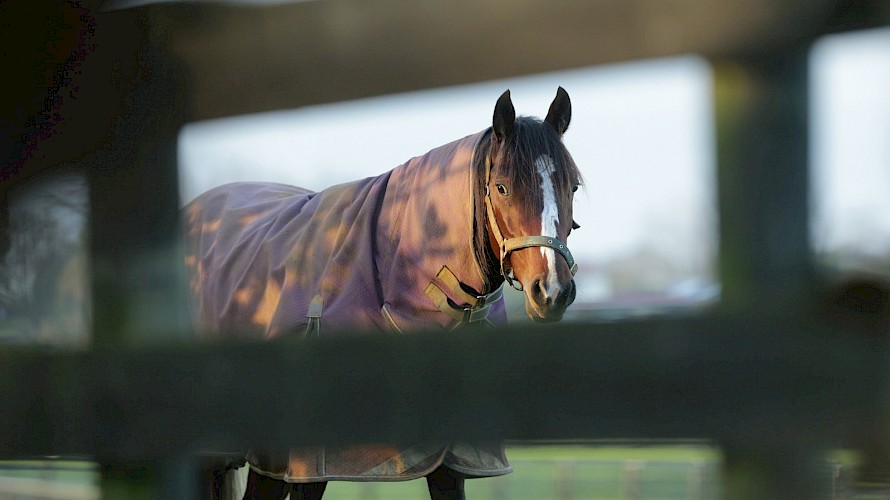 Ray expecting Lincoln Farms pair to go well - but Ashburton isn't Grand Final day
Copy That and American Dealer have settled in well to their new surroundings in Christchurch but trainer Ray Green isn't setting the bar too high for their assignments at Ashburton on Monday.
Green says he'll be happy just to see the pair go well in their final prep races for the $540,000 New Zealand Cup and $150,000 Sires' Stakes Final.
But with cup favourites Self Assured and Spankem in the Flying Stakes and hot favourite Krug in the final Sires' Stakes heat, Green says he will get a good guide as to where his charges sit in the pecking order.
Green reports American Dealer was a bit unsettled when he first arrived at Ken Barron's Toliman Lodge in West Melton last Thursday.
"We had no dramas on the flight. The little fella was a bit stressed out for the first couple of days, excited and worried - but it's his first time away from home.
"And they're both good now, eating and drinking well."
Green gave the pair quiet runs yesterday, American Dealer bowling around behind a couple of Barron's horses, but not asked for anything serious.
"They should be as sharp as last time they raced which was only a couple of weeks ago."
From the pole, Green expects American Dealer to secure a perfect trip.
"It's hard to know what the others will do but we get out well enough to be handy. In these small fields they often walk and sprint home.
"He's already qualified for the final so there's no urgency - we don't have to win it."
On form, if American Dealer doesn't lead for David Butcher he'll trail It's All About Faith, drawn alongside him in two.
Just when Krug, drawn the outside of the gate, makes his move is impossible to predict, driver Blair Orange sure to have options with only a small field to get round.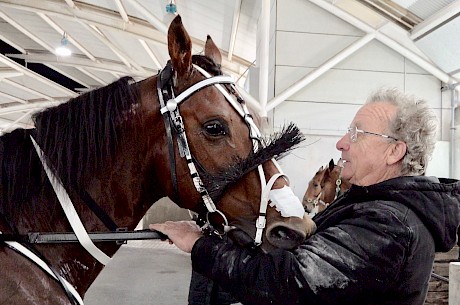 Copy That takes on the All Stars' heavy guns for the first time at Ashburton on Monday.Green expects Orange to settle midfield when he reunites with Copy That in the Flying Stakes.
"There are a few against Copy That who are more experienced from a stand. He steps better than some and not as well as others, so I see him midfield.
"He's never gone away badly from a stand - he's always reasonable and safe - so he shouldn't be far off them when they settle.
"But it's a small field so even if he's last in the running he won't be far away."
Green isn't fazed by the fact Copy That meets the might of the All Stars, whose arsenal of Self Assured and Spankem has been strengthened with the arrival of Ashley Locaz, back from a Brisbane campaign.
"I saw Ashley Locaz at Pukekohe before I came down and he looks excellent.
"Copy That took care of them comfortably in Auckland - he's clearly better than the ones up north - but it's a different ball game down here.
"I'm not expecting too much from him on Monday. It would be nice to win it but it won't be a disaster if he doesn't. So long as he goes well, I'll be happy."
Our runners this week:
How our trainers rate them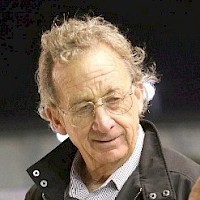 Ray's comments
Friday night at Auckland
Race 1: Tommy Lincoln
6.26pm
"They went fast last week and he was drilled down the back so he did well to hang on for second. He's drawn to lead and will go another good race."
Race 2: Apieceoflou
6.56pm
"If he gets a good trip, he's the one to beat. Being hung out last week didn't help but he still whacked away for second. He's not as strong as he will be but he's as honest as can be."
Race 2: Franco Nandor
6.56pm
"He raced up like he was going to beat them last week but you have to forgive him as he hadn't raced for a while."
Race 4: Revitalise
7.56pm
"He was in a bit of strife for a couple of weeks but we've done a fair bit with his foot, we've swum him for the last week, and he's training super. I'm very happy with him. He just needs some luck from the inside of the second row."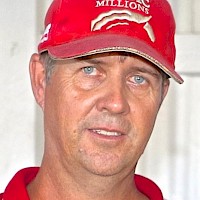 Al's comments
Saturday night at Albion Park
Race 7: Northview Hustler
11.47pm NZ time
"We haven't had him this sound for ages and he's been sharp in training this week. His last three races have been really good and he'll go forward and hopefully get the one-one behind Colt Thirty One. "They'll know he's alive if he's on their backs."