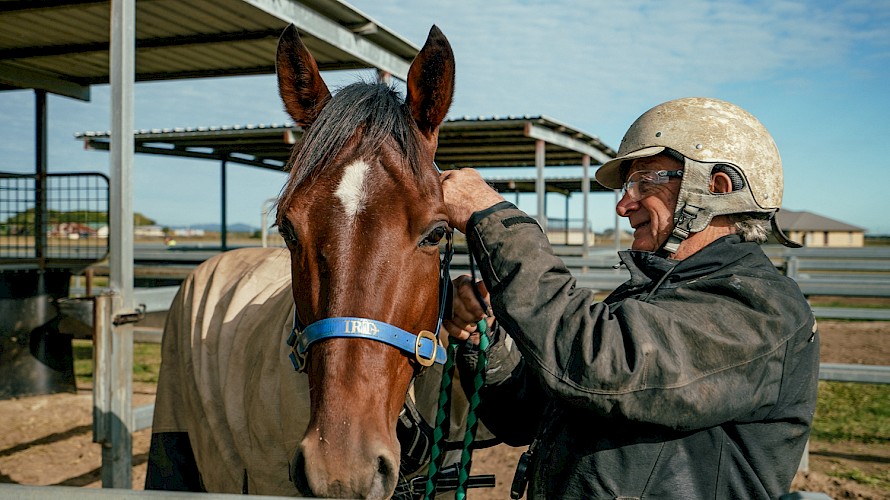 Ray: It's a waiting game now but hopefully it's only bruising affecting Copy That
Trainer Ray Green is hoping it's only bruising causing Copy That's lameness but it's likely he'll take the horse to the Ballarat Veterinary Clinic tomorrow to get a firm diagnosis.
Green called the vet earlier today after finding Copy That could barely put his foot to the ground after kicking a rail in his paddock.
"There's no swelling and no real heat, just a sore spot where he's kicked the rail," Green said tonight. "Whether it's just bruising we don't know yet.
"We've given him an anti-inflammatory to see if that helps. Hopefully he's better in the morning. If he's no better, we'll take him to the Ballarat Clinic - they've got an MRI scanner there if we need it."
Renowned (now retired) vet Dr Alastair MacLean recommended the visit to the clinic, 110km from Romsey, where the horse is stabled.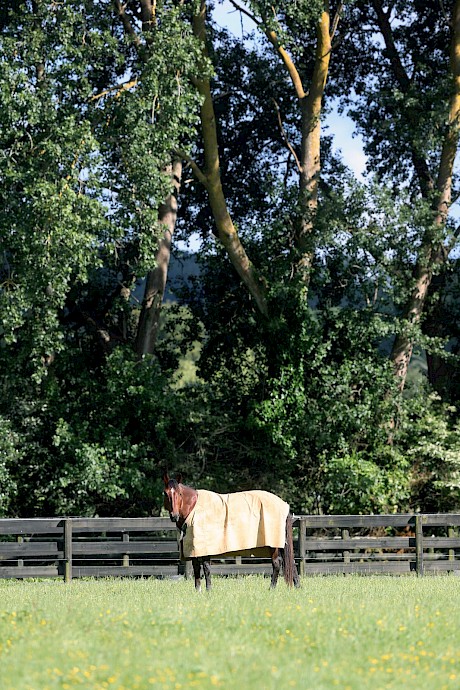 Copy That in a quiet moment at Lincoln Farms. He is thought to have kicked a rail in his paddock at Romsey in Victoria today. PHOTO: Trish Dunell."If it's just a bruise, it should resolve quite quickly and hopefully that's all it is. There's nothing there to suggest it's anything more at this point.
"But the worst case scenario is that it could be a fractured or broken splint bone, which wouldn't be terrible either."
The sore spot is in an area high up under the hock, Green said.
While Copy That isn't bouncing around he's not totally incapacitated.
"He finds it difficult to push off on that leg but he can bear weight on it. I walked him for 10 minutes and he got better and better.
"But when I put him away and came back in an hour to see what it was like, he was lame again.
"We don't know what's causing it yet, we're just guessing, and it's a waiting game now.
"Sometimes these things can resolve themselves without you even knowing what's caused it.
"These things can happen at any time. They're athletic animals and he was feeling so good. If you locked some horses in a padded cell they'd still find a way to hurt themselves."
Green said while he was worried it was not all doom and gloom just yet.
"I'm no bereft and if it is just bruising we've got plenty of time up our sleeve. This race (tonight's Sokyola Sprint) wasn't our main target. We still have two weeks 'til the Bendigo Cup and if we can't run in that, the Ballarat Cup is two weeks later."
Our runners this week:
How our trainers rate them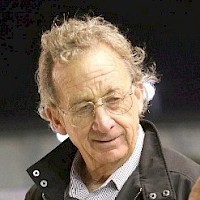 Ray's comments
Thursday night at Cambridge
Race 2: Whiz On Bye
6.16pm
"The object last week was to get him round doing things properly and he didn't put a foot wrong. But I think he needs to be nursed round a couple more times and he can do that from the inside of the second row."
Race 2: Major Grace
6.16pm
"She'll win one somewhere when things fall into place for her but she'll need a lot of luck this week from the second row draw."
Race 4: Arden's Illusion
7.06pm
Update: Scratched
"He'll need the race on debut. He's a little tradesman but he's shown at the workouts and trials that he's no superstar."
Race 4: Bet On The Tiger
7.06pm
"He's been good in his last three or four starts and he'll get another cheque here because he tries like hell. He's a big horse who keeps getting better and he's our best chance on the night."
Race 7: Louie The Punter
8.21pm
"If he can take advantage of the inside draw and hold up in front he'll be the one to beat. He likes to be in front, not at the back like he's been in his last two starts from bad draws. He's never gone a bad race."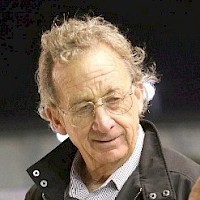 Ray's comments
Friday night at Auckland
Race 5: Nirvana Franco
8.03pm
"She's not going bad races but is better than she's been showing. She's still very green and big and dumb. Barrier three will help on Friday and she should be right in it."
Race 7: Lincoln River
8.54pm
"He's a nice little colt and is as good as any of mine. He's out of that good mare Ideal Belle and being a Bettors (Delight) should go further on raceday. He should get a nice run from the good draw."
Race 7: Frankie Major
8.54pm
"He's a good pacer and has always shown us he has speed but it's hard to work out where he stands until he fronts up to the other horses on racenight. You'd expect he'll get every chance from three on the gate."
Race 7: Beaudiene Rocknroll
8.54pm
"He's a lovely colt and, while he can get a little hot sometimes, he has good manners. The mare's left a lot of good ones. He's right up there with the best of mine but I wouldn't like to single out who's best yet."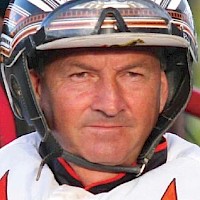 Mark Dux's comments
Saturday night at Albion Park
Race 4: Tommy Lincoln
10.10pm NZ time
Update: Scratched
"We'll cross the one, be in front, then I'll play it by ear. I'll see how he's travelling and how much pressure they put on us. Those other two - L L Cool J and Governor Jujon - have race fitness on us but Tommy's no slouch and is a place chance for sure. He's done enough in preparation for this to race well."