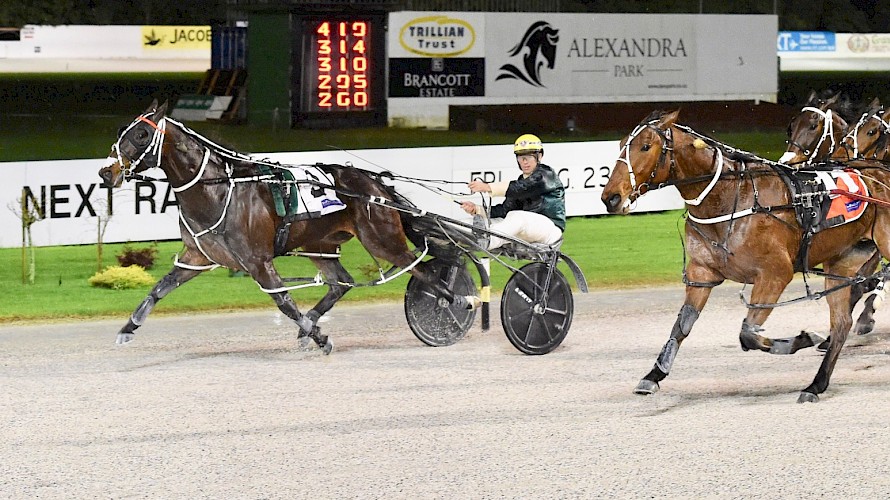 Ray keeps the winners coming for Merv - and Merv keeps the horses coming for Ray
Melbourne owner Merv Butterworth admits Ray Green has trained so many winners for him in the last few months that he's lost count.
But don't for a moment think that tonight's winner Bettor My Dreamz, his seventh individual winner from Lincoln Farms' Pukekohe base, will be the last.
Butterworth, who has won 10 races with horses he has sent up from the South Island, plans to boost his numbers in the north even more in the next few months.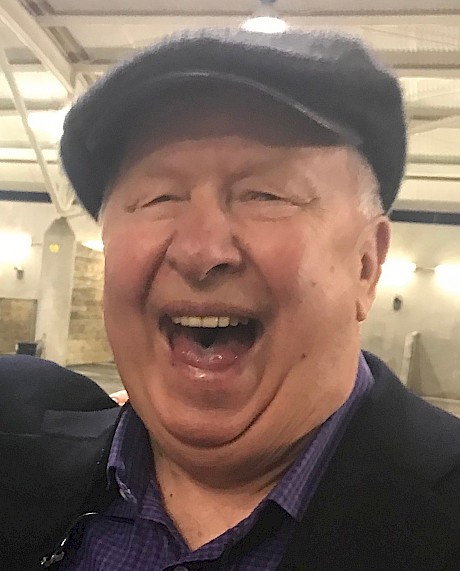 Owner Merv Butterworth.Headed Green's way soon are:
* Classie Reactor, who has won two races in the last month for Grant Payne and
* Honor And Glory, winner of two of his three starts.
And in pre-training with Brent Barclay and Lauren Pearson are two unraced three-year-olds who will first have to prove themselves in Southland before earning their tickets north:
* Perfect Beauty, a Bettor's Delight filly out of Nitouche Franco and
* Motu Tiger's Eye, a Bettor's Delight colt who is a half brother to 16-race winner Motu Crusader.
Butterworth has honed his New Zealand operation with a three tier progression.
"Robin Swain runs the pre-school, Brent Barclay mid-school and Ray Green high school.
"I send up the good horses who are suited to Auckland but they'll all end up in Australia eventually because of the awful handicapping system here."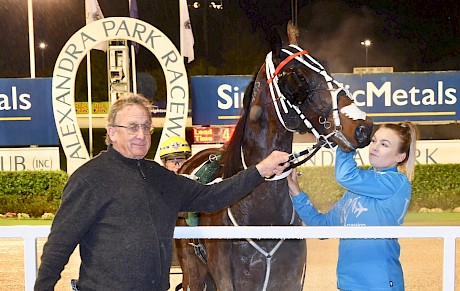 Trainer Ray Green with Bettor My Dreamz, his seventh individual winner for owner Merv Butterworth. PHOTO: Joel Gillan/Race Images.Bettor My Dreamz joins the ever growing list of Butterworth's Southland graduates who have scored in the Lincoln green silks - Just Wing It (three wins), Zealand Star (two), The Empress, The Bull Pen, Governor's Bay and Steam Punk.
The only one who has not delivered at Alexandra Park is Kiwi Bloke, a stand start specialist who was quickly dispatched to Perth and is training well for Ross Olivieri.
And while the team has won $140,000 in Auckland, Butterworth says it's not the money that drives him.
"I don't count the dollars, just the wins. My bush accountancy tells me that so long as I average three wins a week I don't lose money."
With horses spread all over Australia, as well as New Zealand, few weeks go by when he doesn't make his target - tonight he had multiple runners in Auckland, Ballarat and Perth.
Green's skills in preparing Bettor My Dreamz again impressed Butterworth tonight.
"It was a matter of getting him fit and used to the Auckland way of going and the rest simply unfolded - thanks to a beautiful drive by David (Butcher).
"And judging by that win there will be a few more."
The ultra patient approach adopted by Butterworth with all his charges again paid dividends- tonight's $11 win dividend one he cashed in on.
Bettor My Dreamz was looking like a real up-and-comer with Mark Purdon and Natalie Rasmussen last year, winning two of only four starts, when he hit himself and had a "bit of a joint and lump on a leg".
Veterinary advice was to give him a spell.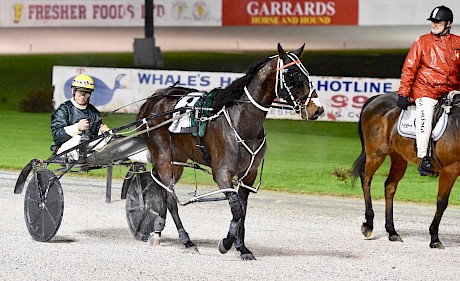 Bettor My Dreamz comes back to scale. PHOTO: Race Images."So I gave him a very, very long break," said Butterworth.
Now four, Bettor My Dreamz looks ready to make up for lost time, judging by the authority of his win tonight.
Though only a head to the good of Delightful Major at the line, he was holding strongly after enjoying a perfect trail behind stablemate The Empress, another Butterworth rep.
His overall time of 2:42.4 was also solid, a mile rate of 1:58.8, with closing sectionals of 57.2 and 27.7.
The Empress looked an improver in her first run for more than a month. After doing plenty of work to find the front she felt the pinch 75 metres out but still battled bravely for fifth, only two lengths from the winner.
Our runners this week
Friday night at Auckland
Bondi Shake, Captain Neno, Platinum Stride, Classie Reactor.
Friday night at Albion Park
Sir Tiger.
Saturday night at Auckland
Copy That, Line Up, Hampton Banner, Ace Commander, The Empress.