Ray's scary warning: Stand by for an even deadlier version of Copy That this campaign
Trainer Ray Green has a sobering message for the connections of Copy That's rivals in the next few months.
"He's on the improve, believe it or not. He's definitely grown a little during his spell and should be in for a good campaign."
Copy That hasn't raced since dispatching Self Assured in the Flying Mile at Cambridge seven weeks ago, and it was feared initially that a bug that went through the stable in the last few weeks might delay his return.
But any doubts that he would be ready for Friday night's $28,500 Founders' Cup at Alexandra Park, appropriately sponsored by Lincoln Farms, were dispelled in a few dazzling seconds at Pukekohe last Saturday.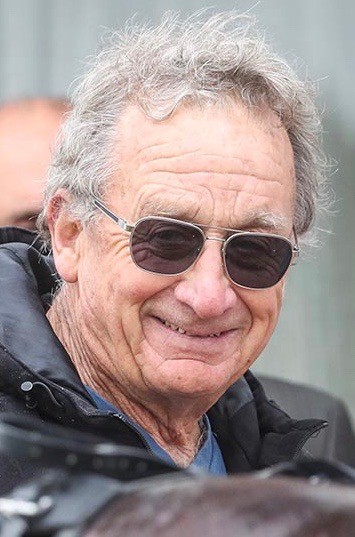 Ray Green … Copy That has grown and improved.When driver Maurice McKendry asked the horse to sprint up to the leaders in his 2050 metre workout, he was electric, ripping off a 55.5 final half and 26.7 quarter to beat Spirit Of St Louis and American Dealer.
"He was deadly and Maurice said he couldn't get over how easily he did it," Green said.
With only five rivals on Friday night, the closest to his rating 112 being the R87 Spirit Of St Louis (having his first start in the north for Josh Dickie) Copy That has opened a $1.45 favourite for the mobile 2200 metres.
"It's hard to imagine them beating him fair and square. He'd have to be exceedingly unlucky or do something stupid."
The Founders Cup is the first of six Group race assignments for Copy That in the next three and a half months, his schedule expected to take in all the following:
* February 26: Group III $28,500 Lincoln Farms Founders Cup at Auckland
* March 5: Group II $50,000 City Of Auckland Free-for-all at Auckland
* April 3: Group I $100,000 Easter Cup at Addington
* April 23: Group I $100,000 Taylor Mile (4yo) at Auckland
* April 30: Group I $100,000 Messenger (4yo) at Auckland
* June 6: Group I $100,000 Harness Emerald (4yo) at Cambridge.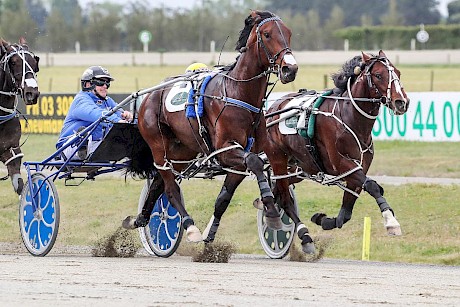 LIttle American Dealer whips up the passing lane to race past It's All About Faith in a Sires' Stakes heat at Ashburton last October. That's Aladdin's head in fourth, with third placed Krug out of picture shot. PHOTO: Ajay Berry/Race Images.Star three-year-old American Dealer ($3.80), who also has some big assignments ahead of him, meets an even smaller field on Friday night in the Woodlands Stud Northern Derby Prelude.
But while he takes on just four other horses, they include two of the best in Krug and It's All About Faith.
It will be American Dealer's first race since New Year's Eve when he was a very brave third in Aladdin's Harness Million after driver David Butcher was stuck in the breeze all the way.
"He'll go a good race but it will improve him a lot," Green said.
"David was really happy with him at the workouts, didn't press him too hard, and he pulled up well.
"I still think he's the best horse in the race. He's very versatile, he can handle any situation, and while he'll be better for the run it wouldn't surprise me in the slightest if he won. He smoked them in the Alabar Classic and Northern Stakes."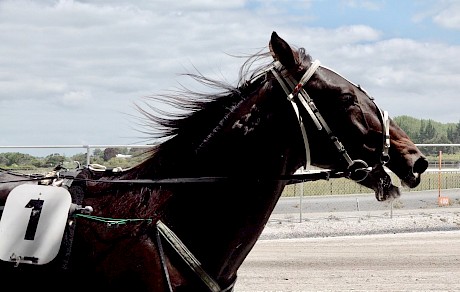 Argyle … needs a belt tightener for the Young Guns Final.Green isn't expecting two-year-old Argyle to beat his older maiden rivals in the last race but says it's important that he has another run before the $95,000 Young Guns Final on March 5.
"I'd like to have seen him draw handier. He might end up getting a rugged trip but he needs the experience and a run under his belt.
"I expect David will go back from seven and come into it late. I'm not holding my breath that he can win."
While only sixth at his last start, Green said Butcher was quite happy with his effort.
"He was a sitting duck, parked the whole way and that's not the easiest situation for a two-year-old to be in. He ran on reasonably well."
Stablemate Captain Nemo ($51) will be racing for the crumbs only in the same race, a fifth-placed cheque of $435 looking his likely return.
"He's not quite up to the best in there but he's honest enough."
Green has much higher hopes for his two newcomers, Tartan Robyn and Smokinhotcheddar, who both ran improvers' races in their first start for the stable last week.
Former southerner Tartan Robyn has the right draw of two to upset in the seventh race.
"I thought his first run was a beaut. He had a bad trip, parked most of the way, and still ran on. He picked the bit up again at the 50 and went to the line on a death grip.
"If he led on Friday night he'd be hard to beat."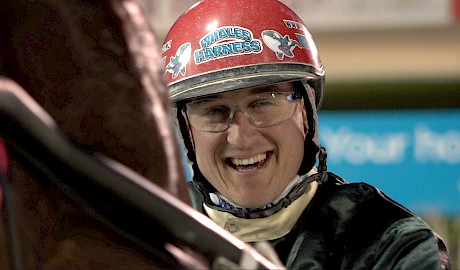 Zachary Butcher … impressed by Smokinhotcheddar's first run for the stable.Smokinhotcheddar ($14), who has the pole in the fourth race, was even better than Tartan Robyn last week.
Second last in the running from her unruly draw, the mare rode the three wide train and was putting in her best work for Zachary Butcher in the last 100 metres to finish only two lengths behind winner Mailman.
"I thought her run for fifth was super. Zac was high on the way she finished and said if she'd been a slot and a half closer she would have won.
"I haven't been there for the last couple of days but I understand she's trained on really well.
"I've taken her off the unruly and she's drawn one. Hopefully she doesn't stuff the start. If she doesn't, she'll be right in it.
"She's been a different horse since we had some vet work done on her. She was feeling her feet and we've sorted that and her hocks and knees have also been injected."
Our runners this week:
How our trainers rate them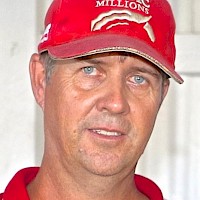 Al's comments
Wednesday night at Redcliffe
Race 5: Man Of Action
9.20pm
"I'm having a drive behind him tonight to see if I can find out why he's not going well. He's doing everything wrong - pulling hard in the warm-up and not wanting to go in the race, pacing badly and getting on himself. Normally they do that if there's something wrong so I've got to find the problem. We'll do our best tonight but I've got the acupuncture man coming tomorrow in case he has back end niggles."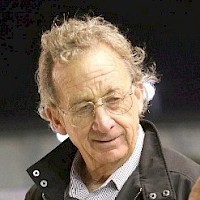 Ray's comments
Friday night at Auckland
Race 7: Copy That
8.21pm
"He's capable of anything, he's such a spectacular horse. He's a serious Grand Circuit horse, a world class horse, and if he had to go 1:50 it wouldn't worry him. He's really come on in the last 10 days and last Saturday at the workouts he grew another leg. I can't imagine anything beating him."
Race 9: Louie The Punter
9.21pm
"He trialled well last Saturday and has trained on well. If he gets a trip I'm sure he'll be right there. It's just an average field."