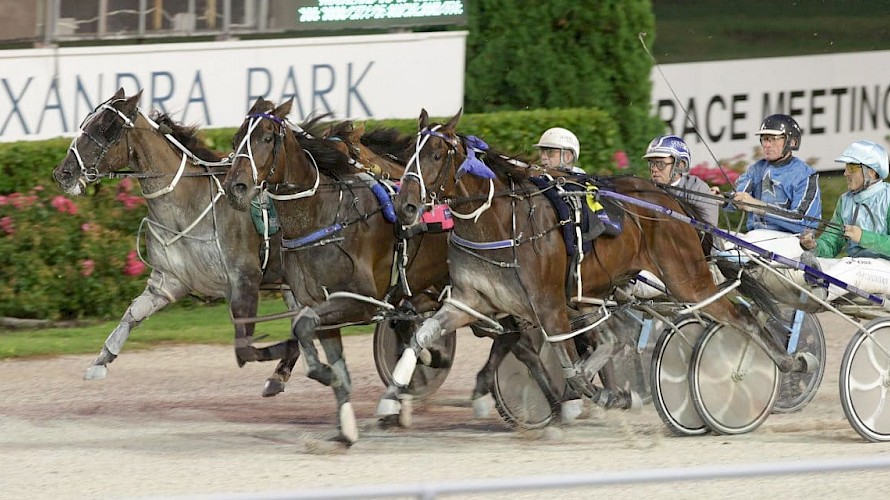 Recco a ripper and Ray's hoping he keeps on improving
Recco Lover ran the race of his life against the cup class pacers last week and trainer Ray Green is hoping he'll continue to get even better.
Green felt a big dose of satisfaction watching Recco Lover nearly win the Group II City Of Auckland Free-for-all, challenging up the passing lane and looking for a few seconds like he'd run past Jack's Legend, On The Cards and Star Galleria.
While he couldn't quite get there, even ace driver Tony Herlihy thought he'd still run third, the photo finish camera giving a nose margin to weakening pacemaker Star Galleria.
"We know he's competitive at that level now,'' says Green of Recco Lover who was only a half head, three-quarters of a length and a nose from the winner.
"If he'd only run in the first half of the field I'd have been happy.''
Recco Lover drops back in grade on Friday night to a rating 62 to 81 stand over 2700 metres and is sure to be well backed on the strength of his latest showing, even from a 20 metre handicap.
"Stands don't seem to worry him,'' says Green.
Two starts back Recco Lover was first away in a 2200 metre stand and trailed hot favourite Mach Shard all the way before claiming him by half a head up the lane.
He shares the back mark with Mach Shard and Check In on Friday, 10 metres ahead of stablemate Zealand Star, and Green is hoping he'll get a decent trip and be in the money again.
"I've just kept him ticking over this week. He didn't need to be drilled.''
Hopple shorteners for Star
Green will use hopple shorteners on Zealand Star in an attempt to help him get away from the standing start after he muffed it two starts back. But he's not sure where the horse is at after a mystery run last week when he only battled into third.
Dropping back in grade to rating 55 to 75 company, Zealand Star was expected to be very hard to beat, even against the All Stars' Kayla Marie and Bubbled Up.
And after he secured the one-one sit, driver Zachary Butcher was thinking he might win when he hooked him out in the run home.
"But he flattened out quickly and Zac said he didn't show his usual zip."
Suspecting the horse "might have some passengers on board" - viral bugs, like many in his stable - Green pulled a blood off the horse.
"But it came back good so I can't explain it.
"I'd like to think on his previous form he'll be a big show on Friday but it depends entirely on the start.''
Two starts back, in his first stand for 12 months, he galloped soon after the tapes were released and lost crucial ground.
With Butcher committed to Mach Shard and his dad David to Check In, Green has engaged in-form driver Todd Mitchell for Zealand Star.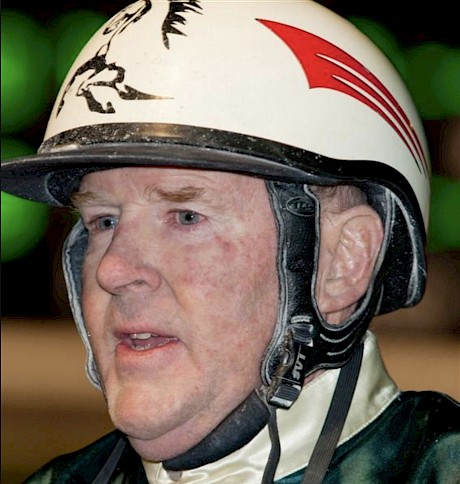 Maurice McKendry … drives Just Wing It.A new driver, Maurice McKendry, will also be in the cart of Just Wing It in the fourth race with Zachary Butcher behind leading hope Benson Boys.
Just Wing It and Butcher got their army of supporters home in a weak field at Cambridge last time, enjoying a one out one back cruise for the last lap, before scraping in by a neck over Ball Of Art.
But the horse won't be at $1.40 this time and the ace draw might be his enemy not his friend.
"He's a chance but I'm not sure if he's got a lot of gate speed. He should end up one, two or three fence but it's hard to predict these things.
"Hopefully he'll be in the money again. He'll win more races but he's just a horse, there'll be no Interdominion glory with him.''
Our runners this week:
How our trainers rate them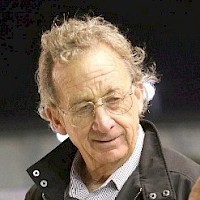 Ray's comments
Friday night at Auckland
Race 2: Bettor My Dreamz
"I think he's a chance from the draw. He's had only a handful of starts but I don't think they're much better than him, a bit more experienced perhaps. But he's an improver and David said he felt improved at the workouts last Saturday."
Race 2: Just Wing It
"Andre's keen on him - he could have driven the other horse - so we'll see what sort of a judge he is. I've been very happy with him in the last few weeks - he's pacing a lot better."
Race 5: Sir Tiger
"He's done a great job so far but he's jumping up in class and he'll be up against it from now on, especially from that second row draw. He just lacks a yard of speed."
Race 7: The Empress
"She'll go well again and just needs some luck from the inside second row. There's not a lot between her and Bettor My Dreamz. She's a lovely mare."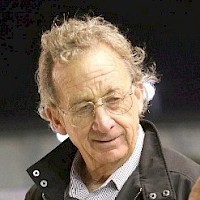 Ray's comments
Saturday night at Melton
Race 8: Perfect Stride
11pm NZ time
"I'm confident he'll go well. I couldn't say I'm overly confident he'll beat them but all things being fair and equal I think he'll be right there. He's certainly ready to go. His work this morning was super and he's really feeling good."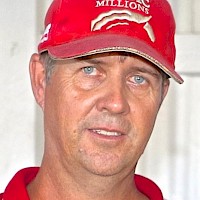 Al's comments
Saturday night at Albion Park
Race 6: Northview Hustler
9.40pm NZ time
"It's only an eight horse field and he should get a great trip behind the leader. It was only (lack of) fitness that got him last week but he should be winning this week."