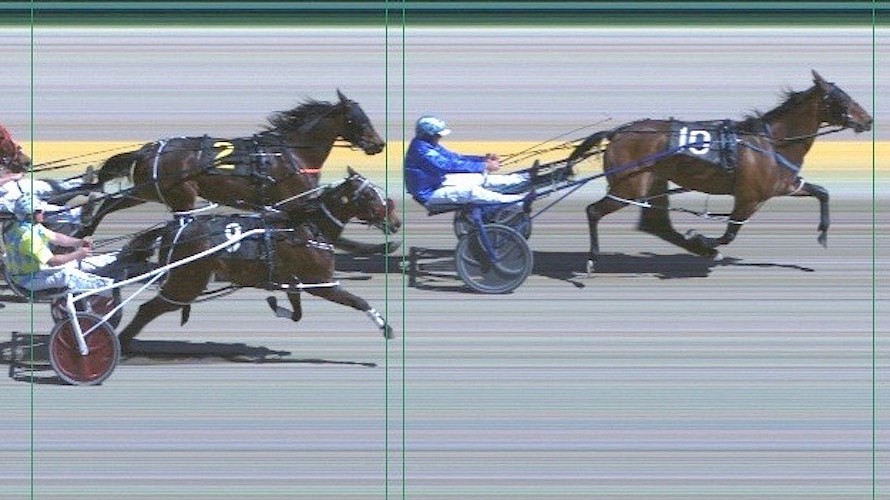 Relief for Ants and Sonya: Make Way's finally back and he's off to race in Melbourne
Three months of frustrations finally look to be over for the connections of talented pacer Make Way.
When the four-year-old stepped out at today's Menangle trials, it was his first run since June but you wouldn't have known it the way he dashed up the home straight to run second to speedy pacer One Hell Of A Ride.
Driver Anthony Butt (wearing the Rosati colours of yellow and light blue diamonds) crossed from nine on the gate to be fourth on the markers and said the horse travelled well throughout.
"And when I pulled out in the straight he zipped up well."
The winner was clocked to run the mile in 1:54.4, closing his last half in 55.8 and quarter in 27.3.
"These trials are often like a week's work because they go so fast but that was just perfect for him today.
"He seems to be over all his hiccups now and the plan is to take him to Melbourne with a team next week.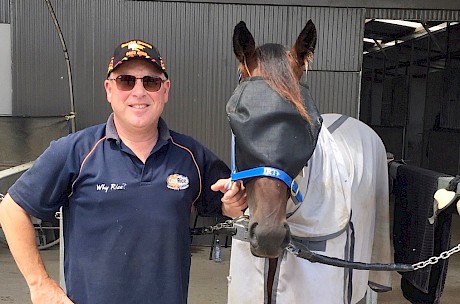 Anthony Butt with Make Way at Menangle."There are no trials here next week so we'll either give him a private trial or trial him when we get to Melbourne.
"There are some good races for him there in his grade, whereas here he'd be thrown into the free-for-alls."
Butt said he and trainer Sonya Smith felt sorry for Lincoln Farms and its partners in Make Way over the setbacks the horse has endured in the last three months.
After weakening out in a 1:50.9 mile on June 13, it was discovered the horse had a foot abscess which lingered for weeks.
"It just wouldn't burst and in the end we had to lance it at the back of the bulb. The same thing happened to (My) Field Marshal a couple of years ago.
"We even X-rayed it because we thought there must be a foreign object in there but there wasn't."
When the foot finally came right and Make Way was ready to go again, he caught a bad cold.
"A virus went through the whole of Menangle. Our team all got it and there's not much you can do, you just have to wait it out.
"Luckily it happened in the middle of winter so he didn't miss any big races but I was still pulling my hair out."
Make Way is being aimed at the A$50,000 Four-year-old Breeders' Crown (2240m) at Melton on November 21.
Our runners this week:
How our trainers rate them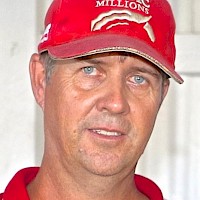 Al's comments
Tuesday at Albion Park
Race 8: Man Of Action
7.38pm NZ time
"He's come through his win last week really well and should run first or second again from another good draw. Soho Tsunami will be a big danger. He'll get a good trip on our back."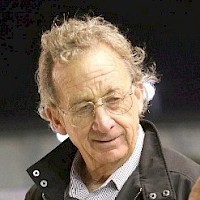 Ray's comments
Friday night at Auckland
Race 1: Apieceoflou
6.19pm
"He's just been incredibly unlucky - he was knocked over at the start last time - but if things go his way we'll see a better animal."
Race 1: Captain Nemo
6.19pm
"If he gets the right trip from five, he'll be right there at the finish. This is little more than a jumped up maiden race."
Race 4: Tommy Lincoln
7.39pm
"He's in a grade now where he can't get away with being driven like a toe rag all the time and from the second row he's obligated to have a much more conservative trip. He'll need a bit of luck but, if he's not put in the race too soon, he shouldn't be too far away."
Race 7: Revitalise
8.59pm
"I've scratched him. He's recovering from a foot abscess."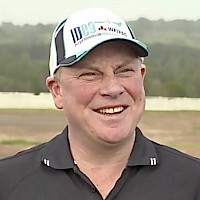 Ants' comments
Friday night at Melton
Race 1: Make Way
7.33pm NZ time
"He pushed them over the line last week and felt really good - he was only jogging at the finish. The (seven) draw has killed our hopes a bit but you never know …"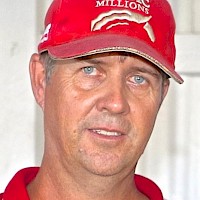 Al's comments
Friday at Albion Park
Race 5: Larry Lincoln
10.18pm NZ time
"We'll drive him quietly on Friday, just hold our position out of the gate, and give him some confidence. It's not a strong field - it's a bit of a drop in class on what he's been racing - and on the times he's been running in training this week he should be winning."
Saturday night at Albion Park
Race 3: Northview Hustler
9.48pm NZ time
"His run last week was exceptional. His chances depend on how the race is run. With the one and three horses having gate speed there could be early fireworks, which would suit him, as we'll probably drive him the same and use his speed late."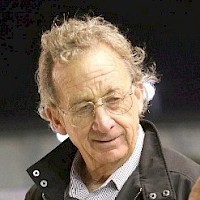 Ray's comments
Sunday at Cambridge
Race 6: Bondi Shake
5.47pm
"He would have won had he not galloped close to home last time. He just turned his head to one side when he got alongside that other horse and might have touched a knee. We'll rectify that by putting two poles on him."
Monday at Ashburton
Race 5: American Dealer
2.27pm
"From the pole, he should get a perfect trip. It's hard to know what the others will do but we get out well enough to be handy. He'll go well but he's already qualified for the final so there's no urgency. It would be nice to win it but we don't have to."
Race 7: Copy That
3.37pm
"He's never gone away badly from a stand - he's always reasonable and safe - so he shouldn't be far off them when they settle. I see him in midfield. I'm not expecting too much from him. So long as he goes well, I'll be happy."