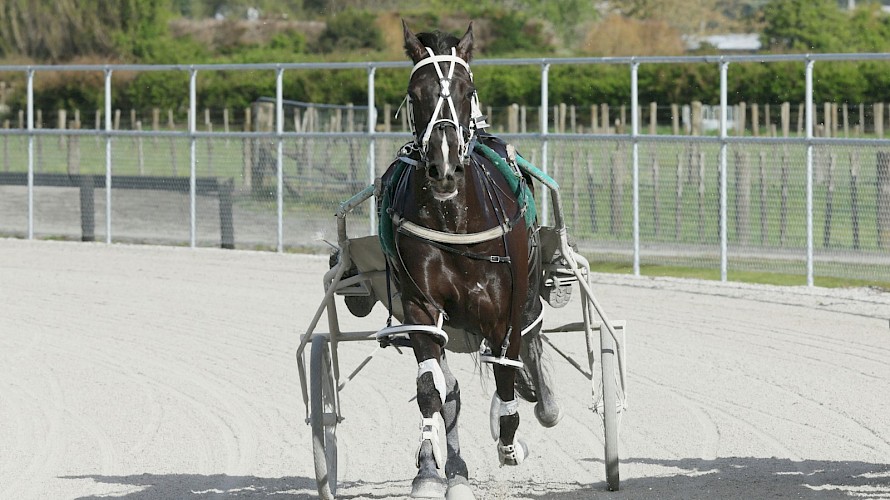 Resolved abscess could turn Banner into a real Trojan horse on Friday night
Trainer Ray Green might just have discovered this week why Trojan Banner's form line doesn't look up to much.
Green had high hopes that the colt could develop into the best of his three-year-olds however in seven starts this campaign he has failed to flatter.
But hopes that all that is about to change were raised this week when an abscess blew out of one of the horse's heels.
"It might have been hurting him for a while,'' says Green. "These things can linger for months and hopefully now it's found it's way out he might be a bit more enthusiastic.''
Trojan Banner, who is out of a half sister to New Zealand Cup winner Mainland Banner, contests the last race at Alexandra Park on Friday night.
And after a run of bad draws, he has finally landed gate two which should see driver David Butcher able to find him a sweet possie.
"If he goes as well as I previously thought he could go he would stand over that lot,'' says Green of Trojan Banner, a $15 chance with the TAB bookies.
Trojan Banner actually hinted at better things to come when he resumed from a spell on November 23, running fifth behind Blazen River, coming from five back on the markers with a closing 800 metres, three wide, in 55.4.
He was clocked over his last mile in 1:58.4, just two tenths of a second slower than the fastest two in the race.
Fellow three-year-old Make Way looks to have his work cut out in the opening race, the Northern Three-Year-Old Stakes, when he runs into the advanced phalanx of the Purdon/Rasmussen blue army in Another Masterpiece and Jessie Duke.
Green will be trying Make Way in half blinkers this time after sliding blinds seemed to have little effect on him last Friday night when he again went from bolting at the 400 to only battling up the straight.
"If they go a bit he'll need to be up on the job. But he doesn't want to be up there eye-balling them, we'll let him sit back and come home.''
Last week driver Zachary Butcher used up a lot of petrol to wrest the lead after 800 metres but Green says the horse goes better attacking late.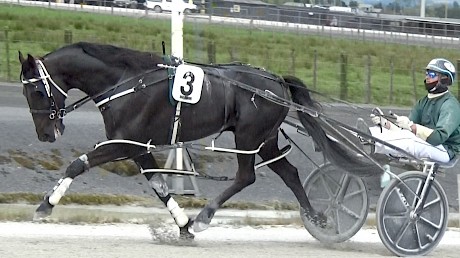 Northview Hustler ran some outstanding sectionals last time.Northview Hustler also runs into the blue army in the fifth race, the Summer Cup, where he shares the 10 metre mark with Ashley Locaz, All U Need Is Faith and Sicario, among others.
But Green says it wouldn't surprise him to see Hustler right there at the finish especially over the sprint trip.
"He's capable of making them do it if he gets the right trip. We don't do a lot with him on the track but he's trained on OK and he was feeling dancey this morning.''
Northview Hustler showed he had come back from his southern campaign in great order on November 23 when he ran a close-up fifth behind On The Cards, sizzling home in rarely seen fractionals of 54.1 and 26.1.
Feeling way with Butterworth pair
Green is only really guessing how his two newcomers Zealand Star (race 6) and Steam Punk (race 8), will go for owner Merv Butterworth.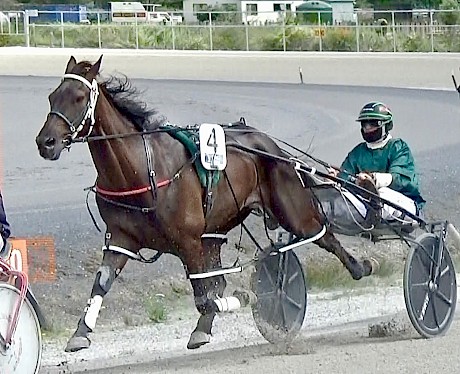 Zealand Star (Andre Poutama) during his good workout in preparation for Friday night.Zealand Star will be having his first start for the stable after being sent north from trainer Lauren Pearson's Winton barn with a first-up fourth to his credit.
The five-year-old, who has won three of his 20 starts, shaped up in promising fashion at the Pukekohe workouts last Saturday when finishing powerfully for second to Tuapeka Trick.
On Friday night while being at a disadvantage in the ratings he gets to run from the pole.
"It will be interesting to see how he fits in to the ones up here but I don't think he'll be outclassed. He seems a really nice, honest horse.''
Green has added fixed deafeners and blinds to Steam Punk and will instruct driver Zachary Butcher to drive him more conservatively to try to prevent a repeat of his debut performance last week.
Steam Punk, who had shown no signs of doing anything wrong in training, floored Green by galloping on the first bend.
But he was hunted out very aggressively and, unable to cross, was stuck three wide into the bend where he just seemed "to lose the plot.''
"He won't be having any early speed duels this time and I've shut down his hearing with the gear changes because he's quite a nervous horse.''
Green has been playing round with Steam Punk's hopples this week as well after Butcher reported he felt they were too tight last week.
"They are very short - I'm not sure they sent the right hopples up with him.
"It might take a start or two to figure him out.''
Our runners this week:
How our trainers rate them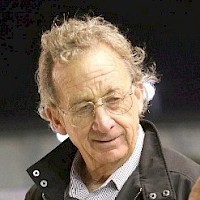 Ray's comments
Thursday night at Auckland
Race 1: Franco Nandor
5.24pm
"From a decent draw this time he'll be one of the hardest to beat because it's not a strong field. He lost a lot of muscle and strength when we gelded him but he should do better from now on."
Race 4: Larry Lincoln
6.49pm
"He'll lead easily and he's good in front so he's a chance to run a hole. But he can't burn at both ends so it depends on how the race is run and in these junior drivers' races they can be quite aggressive."
Race 6: Louie The Punter
7.41pm
"He's a big, dumb sort but he goes well enough. If he could be put on the front end on a nice steady rhythm I think we'd see a different horse. He just gets a bit lost and awkward in the field and the stop-start racing confuses him."
Race 6: Apieceoflou
7.41pm
"Second row draws can be good and if Gopati goes out he'd be right in it. He's come from way back in all his runs and he got held up in the run home last time. He's developing into a tidy horse."
Race 7: Tommy Lincoln
8.06pm
"The wide draw shouldn't worry him - he'll just mooch forward. It's pointless for him to go back, his MO is to get rolling. I thought he was travelling easily at the finish last time."
Race 7: American Dealer
8.06pm
"He's a little tradesman who never goes a bad race. He'll need a bit of luck from the draw but you can be sure he'll be running on strongly at the finish. He was good here last time."
Race 9: Copy That
8.56pm
"This is his most serious test. It usually takes the top age group horses two or three runs to find their feet against the tough older ones but he's exceptional and I expect Maurice will have a dab for the front."
Race 11: Man Of Action
9.46pm
"He'll be at the mercy of the ones he's following out but he's trained super this week and I think he's a definite chance. He's improving all the time."
Race 12: Captain Nemo
10.09pm
"He's a lovely big horse who's also on the up. I think he'll improve on last time here when he got pulling just when he was going to get a good trip and had to come out."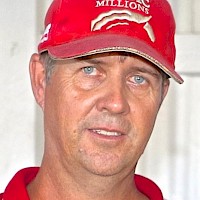 Al's comments
Saturday night at Albion Park
Race 3: Northview Hustler
8.14pm NZ time
"He ran some terrific sectionals last week coming from the back. He's improved through the week and I can't fault him. After his work his heart rate was down to 91, which is a lot better than it's been. He's at his best when it's in the 80s. He's a live chance and I think we'll see a different horse on Saturday night."