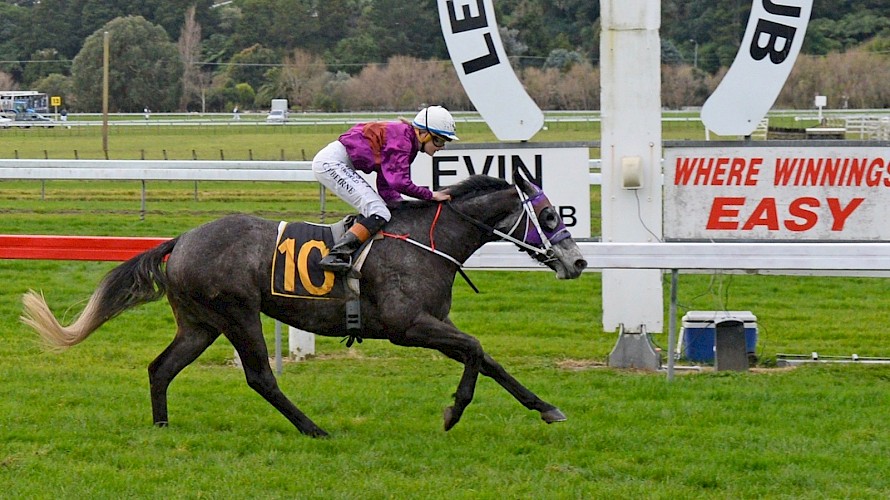 Return to heavy track at Otaki puts Platinum Volos right in the frame to upset on Sunday
Heavy rain in the last 24 hours has ruled out a start for Father Lenihan at Otaki on Sunday but brought stablemate Platinum Volos into favour.
Trainer Lisa Latta had been prepared to start Father Lenihan on a dead 6 or even slow 7 surface but after 35mm of rain in the last 24 hours, and more on the way, the going has been downgraded to a heavy 11.
And, while shipwrecking Father Lenihan, the weather has given Latta a lot more confidence about Platinum Volos' chances in the eighth race.
Latta scratched the five-year-old from Hawera last weekend when the going improved significantly to a dead 5, no help given two of his three wins have been in heavy going.
On Sunday, Platinum Volos looks perfectly placed in a wide gate, given it is the last race of the day, the ground will be well chopped up, and runners are certain to be scouting wide for better footing.
Platinum Volos comes into the race with some solid form behind him, including his last start third in an open 1400 metre race at New Plymouth when he was reeled in only very late by the talented gallopers Polly Grey and Battle Time.
On Sunday he reverts to a rating 72 event and while opposed by some useful types, many could be defections now the track has deteriorated so much.
Platinum Volos returns to the scene of his last win as well - in July at Otaki he bolted away with a rating 72 1200 by four lengths on a heavy 11 track.