Riddell out to make amends on unlucky Lincoln King at Avondale
Jockey Jonathan Riddell will be out to set the record straight on Lincoln King at Avondale on Thursday after blaming himself for not winning on the horse at his last start.
And trainer Stephen Marsh says Riddell needs only an ounce of luck from his wide barrier to be extremely hard to beat in the opening race on Anzac Day.
Marsh was expecting Lincoln King to win last time when he contested a weak highweight at Rotorua, content to put the line through his previous run at Te Aroha when, from a wide gate, the race was a disaster from start to finish.
But Lincoln King was dealt to in the opening few strides of the race when the inside horse veered out into his path, forcing Riddell to take hold.
It put Lincoln King back a spot or two further back than anticipated and in the end cost him the race as he was held up behind a wall of horses turning for home.
"Jonathan said he was very sorry afterwards as the horse should definitely have won. But he'd been suspended that much lately he was too scared to push out and risk being put out again.
"He was just a victim of circumstances after that first check put him into a bad spot.''
Riddell had to wait until close to home when Marbuzet weakened to find room along the rails and by then it was too late. Lincoln King not being the type to sprint quickly, went under by just a long head and a neck.
While the 1950 metres at Rotorua was a good stepping stone up to a middle distance for Lincoln King, Marsh says the four-year-old should go even better at Thursday's 2200 metres on the bigger Avondale track.
"He's very well and Riddell's got confidence in him now. The horse won't mind what track conditions he gets, he just needs luck from the draw.
"It's a maiden 2200 so there are no stars and he's got fewer convictions than the others.
"Jonathan will go out and ride him where he's happy and all things being equal he'll be awfully hard to beat.''
Our runners this week:
How our trainers rate them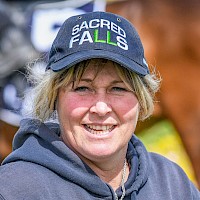 Lisa's comments
Saturday at New Plymouth
Race 7: Platinum Volos
"It's not an ideal race for him and I'm a bit worried about the 1400 metres. We'll have to ride him back last and look for runs through them to give him the chance to see the distance out."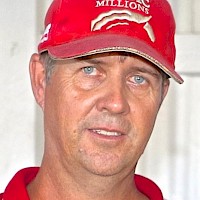 Al's comments
Saturday at Kilcoy
Race 5: Lincoln's Command
4.59pm NZ time
"He looks fantastic and his work has been good. Kilcoy is a very tight track and you need to be up front so we'll be going foreward even from the wide draw. We rode him back last time and it didn't work as he's too one-paced."