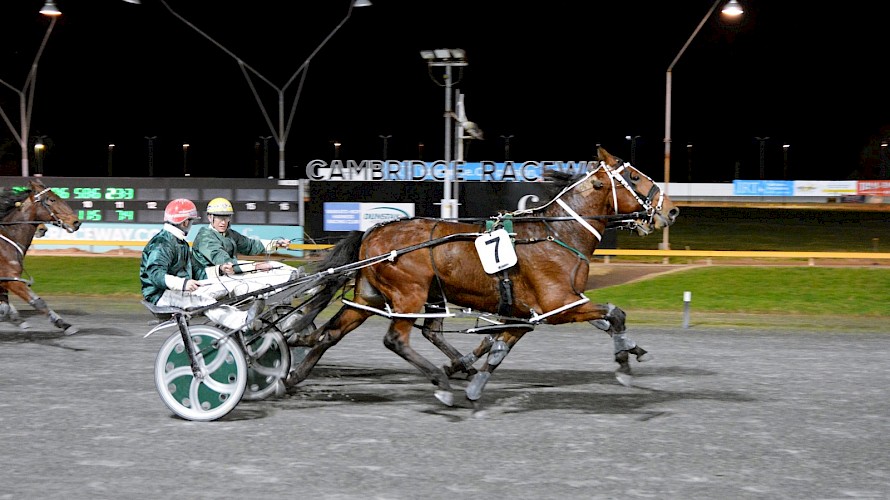 Rookie owner looking forward to even bigger things as Captain Nemo swings into action
Crack golfer Gareth Paddison was barely a five iron shot away from Cambridge Raceway on Thursday night but missed seeing his horse Captain Nemo score his first win.
But that hasn't blunted Paddison's excitement at winning a race with the first horse he has raced and only six weeks after being gifted a share.
Paddison was given an all expenses paid 10% share in the promising two-year-old by Lincoln Farms' owner John Street as part of his prize for finishing second in the Wairakei Invitational, the runaway winner Ryan Fox getting a 20% share in France Nandor.
And Paddison earned bragging rights over his golfing rival when Captain Nemo swooped like an eagle in the run home to nab his stablemate and warm favourite Apieceoflou right on the post.
Paddison, a Wellington based pro golfer, just happened to be in Cambridge where he has been labouring for his cousin, but he missed getting the email about his horse racing.
But while he missed out on the excitement on course, on a wet and cold night, he delighted in the news relayed minutes later by Lincoln Farms' business manager Ian Middleton.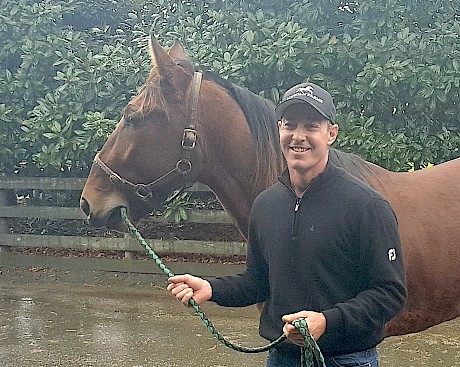 Gareth Paddison with his first horse Captain Nemo."I've watched the replay several times and I can't believe how well he finished, and from so far behind. It was awesome.
"It's very exciting, even more so now that he's won so early in the piece as a two-year-old. He obviously has good potential."
Paddison had been on course the last two times Captain Nemo raced at Auckland, even venturing to the stables to give him a pat.
"Obviously that didn't work as he didn't come in."
Last week Paddison watched as Captain Nemo faded after sitting parked and Fanco Nandor, a warm favourite, ran a better race for second.
Paddison says he's never had a horse, doesn't have a TAB account and wouldn't even know how to put a bet on.
But he's learning fast about racing and is looking forward to the next time the horse races, hopefully at Auckland where he enjoys the hospitality offered by John and Lynne Street.
Paddison says being able to follow the horse is some consolation for being grounded with most of the other Kiwi pro golfers because of the coronavirus pandemic.
He'll play in the Muriwai Open next week and the pro-ams which are due to start here in September and October but can't see any overseas trips in the near future.
"The Australian tour is meant to start in the first week of September but I don't know what the quarantine procedures will be like, especially for the Victorians."
Lincoln Farms' trainer Ray Green has always liked Captain Nemo, buying the son of Captaintreacherous as a yearling for $110,000 in Christchurch last year because he was so athletic looking and had a beautiful body.
But he has grown so much in recent months and been so lazy he was beginning to think it would be next season as a three-year-old before we saw his true ability.
His instructions to driver Zachary Butcher last night to drive the colt conservatively obviously paid off, however, as he powered home from second last on the home turn to claim a half head win.
Apieceoflou was gallant in defeat despite being used early then having to be restrained, from three wide outside the leaders, to seventh in the running.
His scheduled departure to Queensland next week, along with Larry Lincoln, has been delayed for a couple of weeks because of issues with the equine piroplasmosis testing.
Paddison's partners in Captain Nemo include Grant Dickey, Peter Dougherty, Christchurch's Green Machine Syndicate, Middleton and the Streets.
Our runners this week:
How our trainers rate them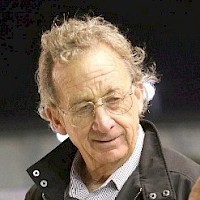 Ray's comments
Thursday night at Auckland
Race 1: Franco Nandor
5.24pm
"From a decent draw this time he'll be one of the hardest to beat because it's not a strong field. He lost a lot of muscle and strength when we gelded him but he should do better from now on."
Race 4: Larry Lincoln
6.49pm
"He'll lead easily and he's good in front so he's a chance to run a hole. But he can't burn at both ends so it depends on how the race is run and in these junior drivers' races they can be quite aggressive."
Race 6: Louie The Punter
7.41pm
"He's a big, dumb sort but he goes well enough. If he could be put on the front end on a nice steady rhythm I think we'd see a different horse. He just gets a bit lost and awkward in the field and the stop-start racing confuses him."
Race 6: Apieceoflou
7.41pm
"Second row draws can be good and if Gopati goes out he'd be right in it. He's come from way back in all his runs and he got held up in the run home last time. He's developing into a tidy horse."
Race 7: Tommy Lincoln
8.06pm
"The wide draw shouldn't worry him - he'll just mooch forward. It's pointless for him to go back, his MO is to get rolling. I thought he was travelling easily at the finish last time."
Race 7: American Dealer
8.06pm
"He's a little tradesman who never goes a bad race. He'll need a bit of luck from the draw but you can be sure he'll be running on strongly at the finish. He was good here last time."
Race 9: Copy That
8.56pm
"This is his most serious test. It usually takes the top age group horses two or three runs to find their feet against the tough older ones but he's exceptional and I expect Maurice will have a dab for the front."
Race 11: Man Of Action
9.46pm
"He'll be at the mercy of the ones he's following out but he's trained super this week and I think he's a definite chance. He's improving all the time."
Race 12: Captain Nemo
10.09pm
"He's a lovely big horse who's also on the up. I think he'll improve on last time here when he got pulling just when he was going to get a good trip and had to come out."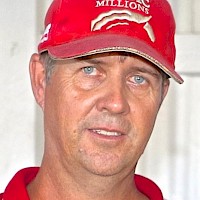 Al's comments
Saturday night at Albion Park
Race 3: Northview Hustler
8.14pm NZ time
"He ran some terrific sectionals last week coming from the back. He's improved through the week and I can't fault him. After his work his heart rate was down to 91, which is a lot better than it's been. He's at his best when it's in the 80s. He's a live chance and I think we'll see a different horse on Saturday night."