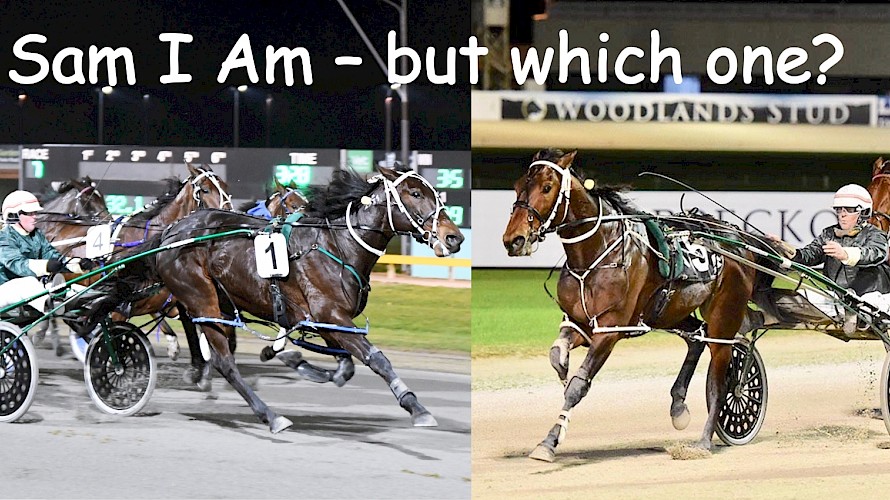 Sam's the word but Friday night's Winter Cup at Alexandra Park still a riddle for Ray
Trainer Ray Green believes he can win Friday night's $17,500 Winter Cup at Auckland - but what he can't tell you is whether it will be with Simply Sam or Riverman Sam.
"They're both very nice horses and I'd like to think one of them will get the job done," says Green. "But it will all come down to which one gets the best trip."
The well performed pair share the 10 metre mark in the standing start 2700 metre feature but punters will almost certainly favour three-year-old Simply Sam, despite it being his first try from behind the tapes and his first race past 2200 metres.
"I don't see the stand being a problem," says Green. "He stood Ok when he won his workout at the weekend.
"And the extra 500 metres shouldn't make any difference. I don't like anything past 2200 metres but I think he'll run it out because he's laid back and only does what he has to."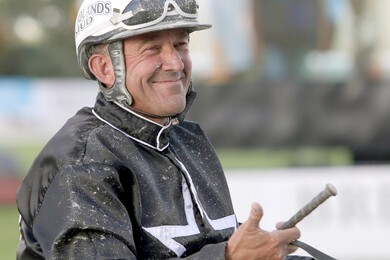 Tony Herlihy takes the reins on Simply Sam for the first time.In yet another first, Simply Sam will be driven by leading reinsman Tony Herlihy, replacing Maurice McKendry who was controversially suspended for his drive when blocked for a run on the horse last month.
"We're lucky to get Tony, that's no disadvantage and he's a nice driving horse. Against what is basically the same bunch of horses he's absolutely a good winning chance again.
"But I see Riverman Sam as an equally good chance. I'd like to think Simply Sam is better because he has more speed but I don't know that for sure.
"Riverman Sam is a pretty nice horse and if he'd got a run last time he'd have finished a lot closer."
Denied a run until late in the run home for Monika ranger, Riverman Sam was doing his best work late when seventh at Cambridge.
Owner Phil Cook has opted for a senior driver on Friday night, James Stormont given the reins.
"He should go well. He's proven at 2700 and from a stand. Unless they're knocked out of the race at the start, we're in with two really good chances. I think our two are the ones to beat."
While the higher rated Arna Donnelly-trained pair New York Minute and Rough And Ready must be threats from their 30 metre marks, Green doesn't believe they are better horses than Simply Sam and Riverman Sam.
"Those two have been hovering in that class for a while."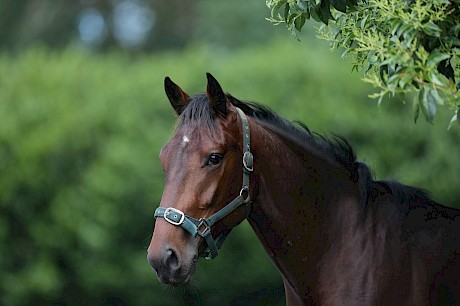 Frankie Major … best of the three Lincoln Farms' two-year-olds in the final race. PHOTO: Trish Dunell.Green rates Frankie Major the best of his runners in the final race when it will be a Lincoln Farms v Barry Purdon and Scott Phelan battle, the stables lining up three apiece in the six horse field.
Frankie Major will be having his first start since winning at Cambridge on May 12 when he unleashed a terrific home stretch burst. But he looked ready last Saturday trialling well at Pukekohe when second to Some Chevron.
The problem, as Green sees it, is that Frankie Major is best when driven with a sit, so he can use his speed late, and in the small field well touted Purdon/Phelan debutant Gandalf is likely to get an easy lead.
"Zac (Butcher) will no doubt leave hard on Gandalf and try for the lead so he can walk them, which is always a good ploy in a small field. Nobody wants be the mug and eyeball the leader so it gets away with murder."
If it comes to only a sprint home, it will be hard for Frankie Major to make up the leeway, says Green, even with only five rivals.
"But while they're talking up Gandalf - and he's looked good at the trials - it's his first start."
Neptune and Ideal Kingdom are still learning the ropes, says Green, and aren't likely to test the other pair.
"They go good races when things go their way. But they're developing horses."
Neptune's form line is actually better than it reads.
Two starts back he was best of the rest behind the talented trio Rocknroll Hammer, Colonel Lincoln and On Deadline and last time he had no chance from wide on the second row, running the third equal fastest last 800 (58) when sixth behind smart debutant Miki Noel.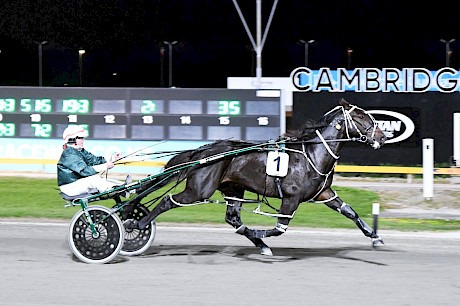 Argyle … steps up in grade from his Cambridge brace of wins. PHOTO: Chanelle Lawson.Friday's Lincoln Farms' assault is opened by Next To Me and Argyle, who both face a jump in class in the fifth race.
"Argyle has won two races so you'd have to lean to him a bit. He's probably slightly the stronger of the two.
"He trialled well on Saturday (when a close fourth behind Some Chevron, Frankie Major and Abhishek)."
But Green admits it's a step-up in class on the brace of wins Argyle has racked up at Cambridge in his last two starts.
"Next To Me is just out of maidens but it wouldn't surprise me if he went another good race.
"He's not one to win by five lengths. Last time at Cambridge I thought the inside one would get him and he stuck his neck out, then the other one came and he did the same."
Our runners this week
Thursday night at Cambridge
Whiz On Bye (Scratched).