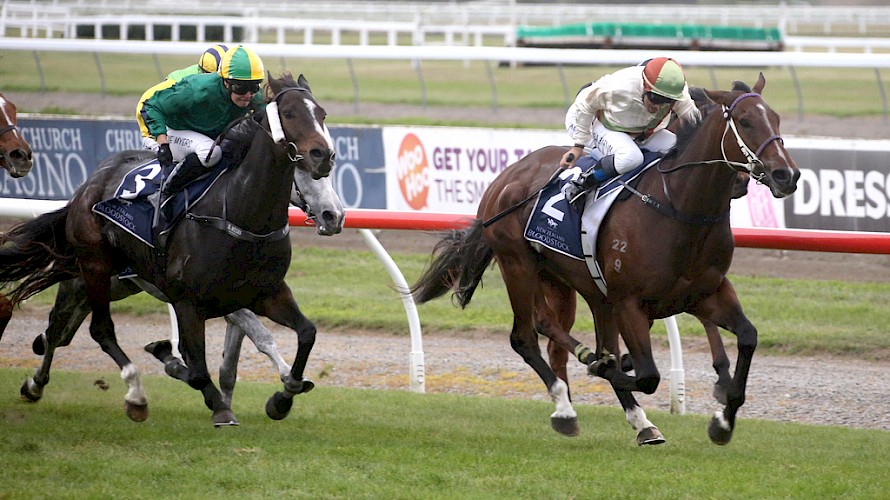 She's certainly no Paddy but Authentic Charm deserves her turn on Thursday
Trainer Lisa Latta will tell you Authentic Charm is overdue to win a race.
But Latta is also quick to jump to the mare's defence over what has been a less than ideal start to her career.
And that's why Latta will be following, albeit long distance, the fortunes of the mare in the third race at Woodville on Thursday.
Latta, who is in Perth for her sister's wedding, can be excused for being protective of Authentic Charm, given she is a half sister to Authentic Paddy who has won 11 races and $780,000 from her stable. The nine-year-old is still going strong, having run third in the Awapuni Gold Cup and fourth in the Canterbury Gold Cup in his last two starts.
Authentic Charm, at four, is just at the start of her career and is showing the traits of the stock of Per Incanto by continuing to improve with time.
Latta took her along quietly with two starts in 2017 and two in 2018 but with a stronger model this campaign had expected to see her win by now.
Authentic Charm hasn't been racing badly at all - her formline of 55443 attests to that - and hides the fact she's battled wide draws several times too.
She also struck good 3 track conditions in the first three of those starts, ground on which she simply doesn't perform to her best.
The mare had a little give in the ground when fourth two starts back at Awapuni when on dead 4 footing she finished only three lengths from Wallaceville.
Authentic Charm had a foot issue after that and it was the best part of a month until her last run at Waipukurau when she looked unlucky not to win.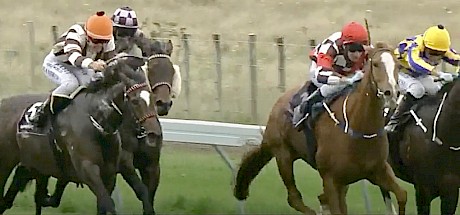 Authentic Charm in the black and white checks, is snookered on the rail behind Charlie Zulu and Tennessee Rose.After enjoying a perfect trail behind the leader to the turn, Authentic Charm was snookered up the home straight behind Charlie Zulu and Tennessee Rose, only finding a gap in the last 200 metres to finish a neck and half a length away in third.
Latta likes her chances at Woodville on Thursday when she will be ridden by the in-form Robbie Hannam, who has been on Authentic Paddy in 10 of his 11 wins.
"She has drawn perfectly in barrier seven so Robbie should be able to possie up just behind the pace, which is an advantage at Woodville.
"Her work has been very good since her last run and she should strike the perfect track for her, a dead 5.
"This is a very even line-up and she should be right in the finish.''
In Authentic Charm's favour is the fact several of her better credentialed rivals have drawn wide, Tennessee Rose in 16, the balloted Willpower 15, Starweka 13 and Mi Gold Card 10.
Our runners this week:
How our trainers rate them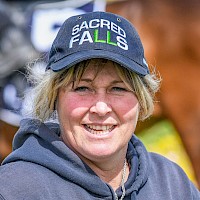 Lisa's comments
Wednesday at Hastings
Race 5 & 7: Platinum Appeal
"She hasn't been 100% in her action in the last three or four days and we have some foot issues to sort out. She won't be running. We'll wait for Palmy next week.''
Race 6: Authentic Charm
"I have chosen to back her up as this will be one of the last good tracks we will get - it's a dead 4 today. We've got the in-form Zinjete Moki who claims 2kg down to 54.5kg. She meets a small line-up and this looks like a nice race for her in her last run for the season.''
Race 8: Lincoln's Gal
"She has come through her last start at Woodville very well. She beat herself that day when she missed the kick and ran home very well. With the rating 65 having being split, it means she meets a small but even field. From the good draw Jonathan Riddell should be able to possie up and be right in the finish.''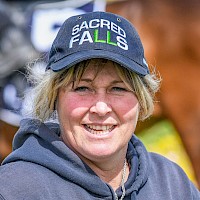 Lisa's comments
Saturday at Trentham
Race 7: Platinum Rapper
"She galloped really well on Thursday and has progressed very well since her last run. The big, roomy track suits her and the conditions won't worry her so I'm confident she's a big chance."
Race 8: Lincoln Fury
"I don't want the track too heavy for him. I'll wait until race morning to see how it is and what's scratched but we may wait for Wanganui next Saturday. His work has been good but he just may be coming to the end of his preparation.''
Lincoln light
News in brief
GREEN FIBRILLATES: Lincoln Green had an atrial fibrillation at Otaki on Thursday and will need a vet clearance before racing again. The horse raced keenly early but gave ground quickly near the 600 metre mark and rider Robbie Hannam did not persevere with him in the run home when he suspected there was something amiss.