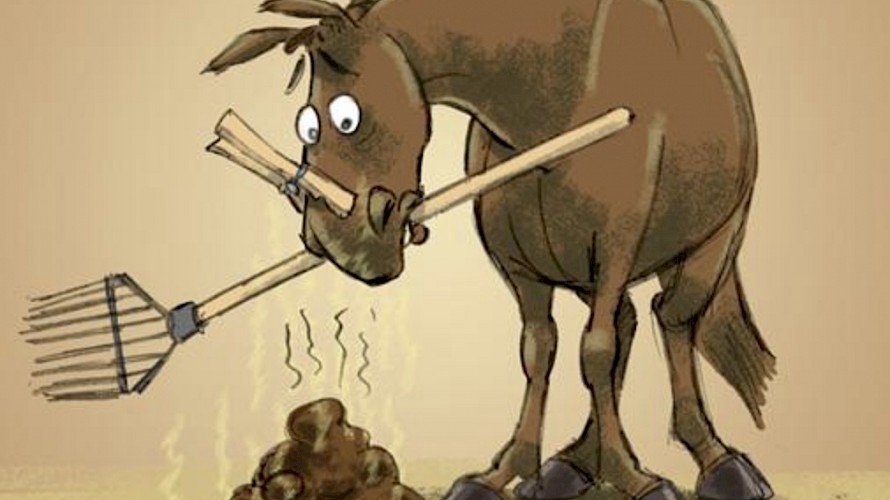 Shit happens … but you don't expect this during a race!
Perfect Stride found a novel way to be beaten on debut when he jumped a pile of poo at Alexandra Park last night.
Lincoln Farms' Young Guns favourite was just moving up to attack the leader and subsequent winner Smooth Deal 400 metres from home when he spotted something on the track in front of him, put in a big leap and galloped.
Driver Zachary Butcher did well to get the two-year-old back down and pacing quickly and, despite losing two to three lengths, he recovered well to run third, three-quarters of a length behind stablemate Double Or Nothing.
Butcher confirmed his horse jumped poo on the track.
"The way Smooth Deal went I don't think we'd have beaten him but he would have run second.
"He didn't help himself either by pulling very hard in the running.''
The race pretty much went to script early with Perfect Stride, a little brother to Chicago Bull, securing the trail behind Double Or Nothing.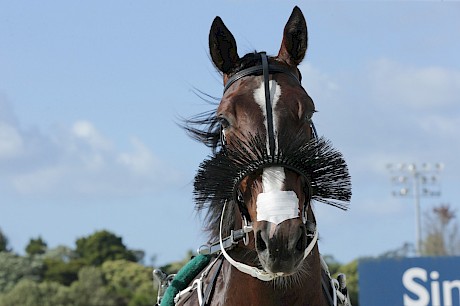 Double Or Nothing … green but good.But David Butcher, behind Double Or Nothing, could see his lead was under threat when Mark Purdon gunned Smooth Deal out from the outside of the gate.
"Mark just waited until we straightened and then he came. I ran him a little but he was serious and it's a long season so I handed up.''
That meant son Zachary was virtually forced to pop off the pegs at the 900 with Perfect Stride to avoid being pocketed three deep.
Both his effort and that of Double Or Nothing, on a 56.5 half and 27.7 quarter, augured well for the second Young Guns race on New Year's Eve.
"My bloke was a little green,'' said David Butcher of Double Or Nothing who, after some sterling workouts, was surprisingly only the sixth favourite. "He ran round a bit, but it was a good run.''
Lincoln Farms' third runner Sir Tiger ran seventh, not helped by a wide draw and the fact he became stirred up before the gate left, tangling with the mobile arm.
Smooth Deal, who romped in by three and three-quarter lengths, was credited with a slick mile rate of 1:56.3, helped round the bends by the addition of a rein burr.
He was the one that got away from Lincoln Farms' owner John Street who was underbidder on the $230,000 yearling sales topper.
Our runners this week
Friday night at Auckland
Sunday at Menangle
Make Way.