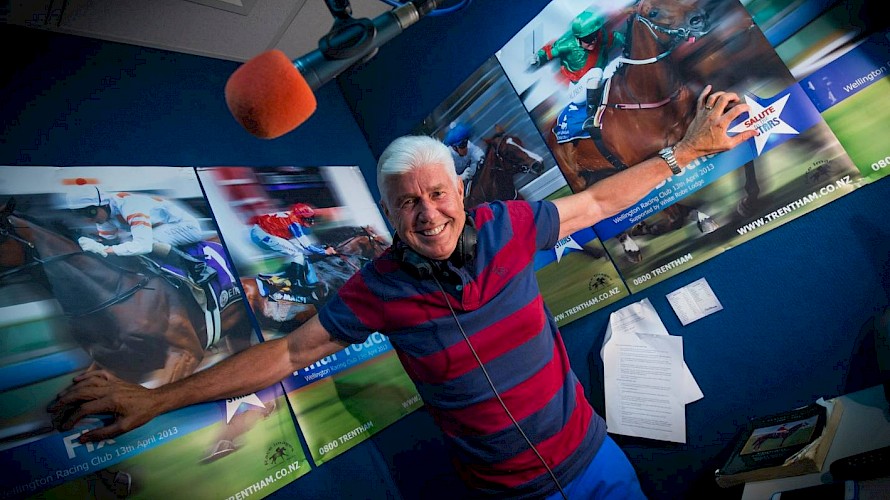 Silver Fox: After 50 years, racing's best days are gone but I'm not ready to give up just yet
Des Coppins might be 70 years old but he describes himself as the youngest teenager in Wellington.
He's just back from his daily 90 minute walk when we catch up with him and, despite being cruelly sidelined in his 50th year in racing, he says he's determined to press on and go out on his own terms.
The Silver Fox has had plenty of time to contemplate his future since that fateful call a week or so before lockdown when he was told, out of the blue, that his services were no longer required on Radio Trackside.
"It took a little while to get over it," admits Coppins. "It's not the way I wanted to end 35 years in broadcasting.
"I thought at the time, well, I'm being parked, but at least radio is still going."
No sooner had the news got out that Radio Trackside was also being suspended, than the howls of protest began, his followers from all over the country lamenting the loss of their beloved Sunday morning talkback sessions.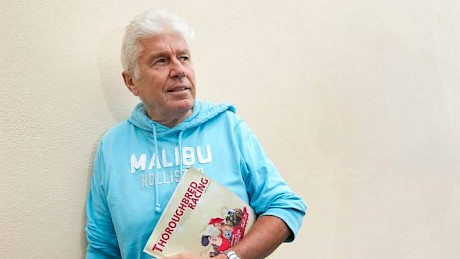 Coppins is keeping active and can still spot winners for his many followers"I did that programme every Sunday morning for 25 years and it gave people a chance to have their say. It didn't matter if someone wanted to talk about the cold sausage roll they had at the races the day before, or the bigger things like the betting platform, it was a vehicle for them.
"I worked for the TAB, so I tried to be as diplomatic as I could, but at least I was able to pass on their thoughts and sometimes we were able to get key people on air to answer questions."
But Coppins says it's the loss of other radio shifts he and his fellow presenters hosted that he fears will be to the detriment of the industry long term.
When Coppins called a trainer like say Shaune Ritchie about a first-starter he was about to line up in the next race at Taupo, was given the nod it was working well and had a huge chance, Coppins is adamant there must have been people, listening to the radio in their cars, who would pull over to the side of the road, and have a bet on the horse.
"That's the immediacy that radio can give. A lot of people didn't have the time to watch Trackside but would still have their radios on wherever they were."
How will they drive betting?
With radio now gone and Trackside TV set to become little more than wall-to-wall racing, both victims of drastic TAB cost-cutting, Coppins says it's going to be a hard row to hoe to get turnover back up.
"That's what concerns me more than anything - they're getting rid of all the vehicles and key players that can drive betting. It's very sad but I have to say the best years of racing are well and truly gone."
Coppins has been part of the engine driving turnover since he first started work at Best Bets in Auckland's Symonds St at the age of 19.
But, ironically, what became a 50-year passion was nearly over when it had barely begun - "I got sacked after three weeks."
Back in those days Best Bets staff had to call club secretaries for the barrier draws and recorded them alongside horses' names on nomination sheets.
"After the TAB sheets came through I noticed I'd left a horse out by mistake. When I told Barry Street he said I'd better back it because I might need the money after he told the boss.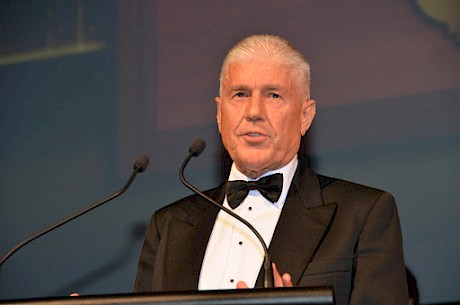 Coppins' skills as an MC have been regularly called on."When he came back he said, that's it, I'm sacked. I was cleaning out my desk when I looked at the nomination sheet I'd been working off and saw the horse wasn't there. It must have been late nominated - and I was reinstated."
Coppins didn't back the horse that nearly cost him his job. It won and paid $20.
But Coppins made all the right moves after that, shifting to Wellington in 1971 to work two days a week on the Truth newspaper and three days for Friday Flash and the Turf Digest.
At 25, he became the youngest editor of Friday Flash and stayed there for 14 years until 1988 when broadcasting lured him away.
Coppins discovered his new passion after filling in for Glyn Tucker on TVNZ's Saturday morning racing show with Phillip Leishman and also on Paddy O'Donnell's Friday night radio racing programme.
He was a regular voice on Radio Pacific and in the ensuing years he also got into radio sales and marketing, taking a small percentage of the $12 million he attracted to Radioworks to underpin his own on-air time.
TAB missed the boat
Along with the many mistakes and missed opportunities which Coppins says have nearly brought the TAB down, he believes it really missed the boat on radio advertising.
"I can't believe they operated in such a vacuum and why they didn't listen to experts from Radio New Zealand and utilise their skills. Radio sounds much better with advertising and it then pays for itself."
Coppins has been unable to get anyone to confirm what the annual bill for Radio Trackside was - he admits not even really knowing who his boss was among the four or five people in the chain above him.
"I haven't seen any figures but was variously told $2 million then $2.5 million.
"I wonder if they ever evaluated what benefit Radio Trackside actually brought in or if they just had a panic attack and cut it without ever doing the sums."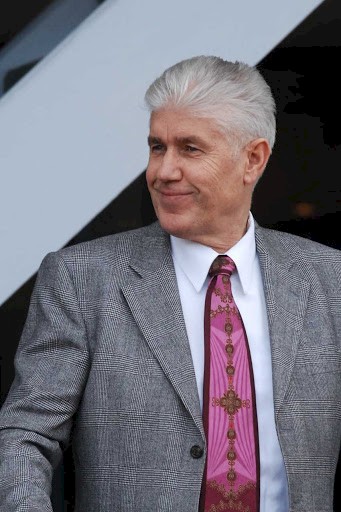 On the committee of the Wellington Racing Club, Coppins is still active in trying to make a visit to the racetrack an enjoyable experience.Coppins was insulted not to even be part of the consultation over the job losses, as a contractor rather than a full time employee. With his own company Des Coppins Racing and Marketing Ltd he didn't see the need to change status.
"It was a shock to discover that after 35 years in broadcasting I wasn't an essential worker."
You only had to ask the bookies which tipster moved the markets the most to understand the following Coppins had, a skill he continues to mine with his telephone tipping line.
"It pays for the groceries but I still think I have a bit more to offer. I was asked once how long I wanted to keep doing radio for and I replied so long as I can see, hear and read."
Coppins is in preliminary talks with New Zealand Thoroughbred Racing on doing a Q and A on its loveracing website, where he'd ideally canvas both current trends and the historical gems which his listeners always enjoyed.
Most of all he misses his magazine style interviews of people in the news. "We should be having a chat with Noel Harris about the passing of his dad Jock, or talking to Tony Pike about what The Bostonian is doing."
In the meantime, as a committee man of the Wellington Racing Club, Coppins will be turning his attention to the challenge of putting on attractive meetings for racegoers who, after the TAB's cuts, will be denied the most basic of tools.
With the TAB doing away with on course betting terminals, he's not looking forward to seeing queues of frustrated punters waiting to use unfamiliar self service machines.
"I doubt we've got even a dozen of them at Trentham but we'll see if we can find a way to make it work."
That's our Des, never one to give up and succumb to his armchair.
Our runners this week:
How our trainer rates them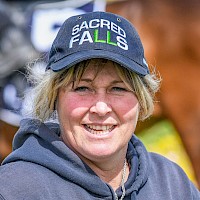 Lisa's comments
Saturday at Awapuni
Race 5: Lincoln's Kruz
1.13pm
"He has trained on well since his trial. The track is going to be very testing (heavy 11) on Saturday and he is untried in these conditions but there's not a lot of exposed form in the field and, if he handles the track, I'd expect him to be right in the thick of it."
Race 8: Platinum Rapper
2.53pm
"We've decided to go with the 3kg claim of Temyia Taiaroa in what is a strong field. She will come down to 52kg which will really help her on the heavy track. She has had a jumpout and a trial to prepare for this so, with the right run, should be right in the mix."
Race 9: Lincoln Dreamer
3.28pm
"He has Kozzi Asano up so will claim 1kg which will be a help. He handles wet tracks and has won on a heavy track before. This may be a bit short of his best distance but I expect him to get back in the running and be doing his best work late. He has been working well and I'm looking forward to seeing him back at the races on a wet track."
Race 10: Benny Lincoln
4.02pm
"The field isn't very strong but he has had only one jumpout so I am expecting he will improve a lot from the run. He handled the track well at the jumpouts so I think he will handle wet ground, but he may be one run away. Kozzi Asano will claim 1kg."