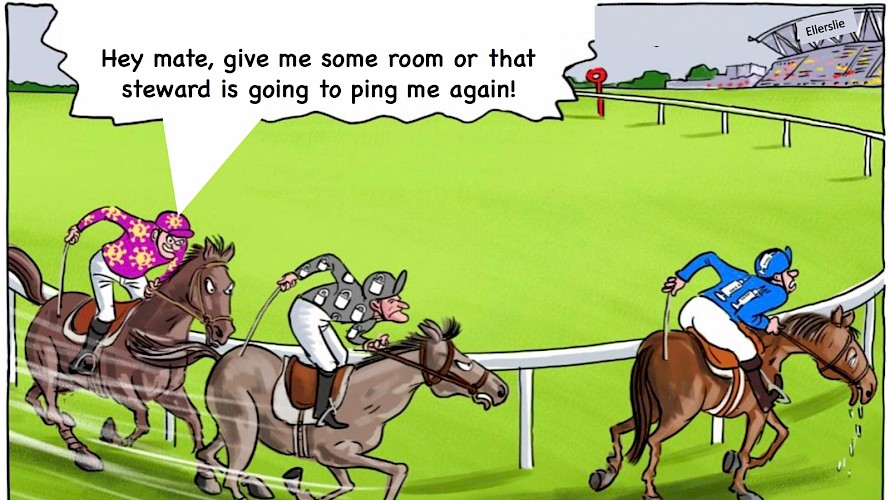 Simply Sam's trainer and owners rally behind their driver - where will it all end, they warn?
Where is it going to end? Are they going to start charging jockeys for putting their mounts into tight spaces and not getting a run?
Trainer Ray Green paints a dystopian picture of racing under excessive policing but he says it's not too far-fetched with the precedent the Simply Sam case sets.
"Are we going to be racing in lanes next?" questions Green, super critical of the stewards' decison to charge driver Maurice McKendry for his handling of the stable's horse nine days ago.
Green says McKendry put his hands up as soon as he returned to the stable at Alexandra Park, knowing his home turn decision to switch to the inner resulted in the horse going to the line blocked and untested.
"He knew he'd made the wrong call and so did I. It happens. Nobody's infallible but the good drivers make fewer mistakes."
Green doesn't blame the stewards for asking the question of McKendry - on behalf of the punters who made him favourite - but says it's there that the process should have stopped.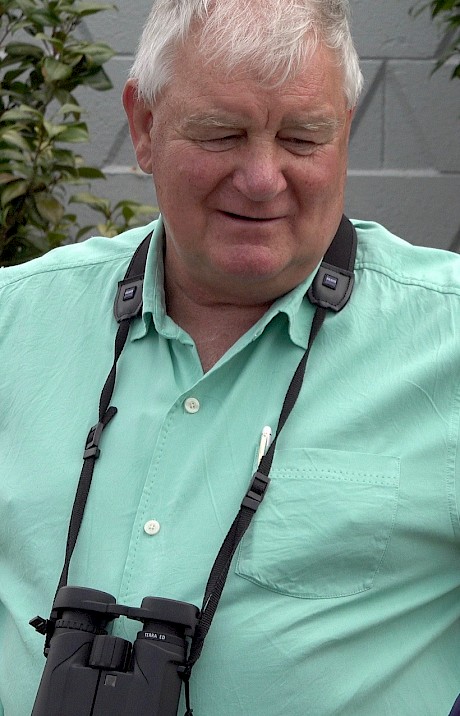 Ian Middleton … "Sometimes things don't work out.""In just about every race drivers make bad calls - do they go in or out? - but they have only a split second to make decisions, and they are instinctive.
"But there was nothing incompetent or careless about what Maurice did, it was a legitimate option. When it comes to incompetence the stewards need to be looking at themselves.
"You can't be doing that to drivers. What sort of a precedent are they setting?"
As the owner of Simply Sam, along with their partners, Lincoln Farms business manager Ian Middleton said if anyone had reason to be upset it was them.
"But we fully support Maurice, or any other driver in the same position. Maybe he'd have had a better chance if he'd stayed wide but that's life.
"Maurice wanted to win the race and so did we but sometimes things don't work out."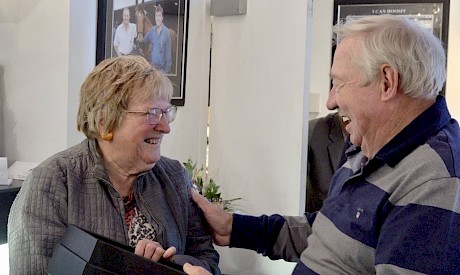 Lincoln Farms' boss John Street presents Priscilla Edmunds with the trophy Simply Sam won at his previous start.Priscilla Edmunds, one of Lincoln Farms' partners in Simply Sam, noted the three-year-old was having only his eighth start.
"Maurice was already three wide around the showgrounds bend, on a slushy track, when he chose to go to the inside with his small horse who is still learning his craft."
He was taking on vastly more experienced horses - eventual winner Harder Than Diamonds was rated 12 points higher than Simpy Sam and Mimi E Coco had raced 48 times for nine wins.
"Maurice knows the horse best. I wonder what experience the stewards have? I probably have as much as them, but none of us has Maurice's experience."
Our runners this week:
How our trainers rate them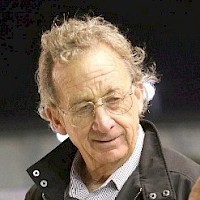 Ray's comments
Thursday night at Cambridge
Race 2: Next To Me
5.50pm
"He's starting to put it together and looks a serious chance. He's gone some nice races. He was entitled to run last there one night (when badly checked) and finished fourth so he's tough enough. He should get every chance from the draw."
Race 2: Whiz On Bye
5.50pm
"I don't think there's much between him and Next To Me. He's pacing much better now and he was quite good in the last of his three workouts. I hope they can both run in the money."
Race 3: Riverboy Ben
6.15pm
"The second row draw is awkward for him over only 1700 metres - obviously he'll get back. I think he's a horse who will need a trip and he's not likely to get one from there. He'll need to be lucky."
Race 7: Riverman Sam
7.55pm
"I think he's the best horse in the race and I don't see why he can't do it again. The 2200 metres won't worry him. He's no slug, he's got speed. I got him home in 27.2 when he won over 2700 metres."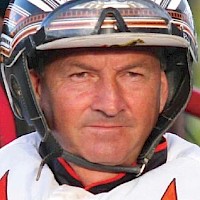 Mark Dux's comments
Friday at Albion Park
Race 6: Captain Nemo
6.07pm NZ time
"It's a pretty strong field - every bit as good as last week, maybe stronger - and while he's starting to get back to where he was, he's not quite there yet. We'll come out steady on, get into the running line, and play it by ear."
Saturday night at Albion Park
Race 1: Tommy Lincoln
7.15pm NZ time
"He's first emergency so I'll give him a week off to freshen up and then start again. I don't know whether he just had an off night last week or if the 26.6 first quarter played into it. That other horse was in our face the rest of the way too."