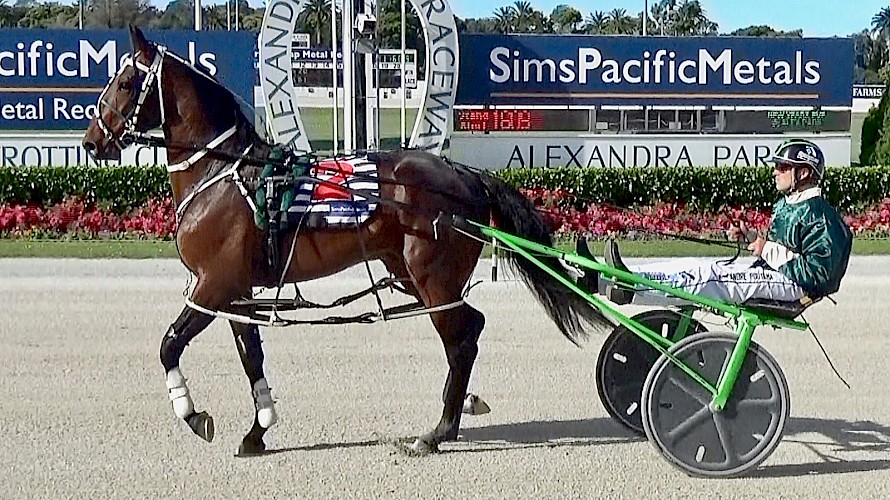 Sir Tiger's earned his stripes - he just needs his stablemate to play ball
"It could be a good draw or it could be a bad draw.''
Trainer Ray Green sums up Friday night's two-year-old race at Auckland in a nutshell when he says leading Lincoln Farms' hope Sir Tiger is at the mercy of what stablemate Hilary Barry does out of the gate.
With the filly drawn the pole and Sir Tiger right on her back, he could get the sweetest trip in the race if she can hold the lead.
But if she is crossed at the start - Bad To The Bone and Texas Tiger both prime candidates to do just that - "he could get the big shuffle'' and become buried on the markers.
While Hilary Barry has left the gate quickly and led a few times in her workouts and trials, Green says she's never drawn a marble which has allowed her racenight driver to see what she can do early.
"The others look pretty green and nothing has displayed huge gate speed at the workouts,'' says Green. "So if she holds up Sir Tiger could get a really nice trip.''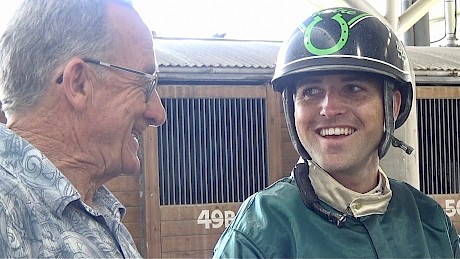 Trainer Ray Green with driver Andre Poutama, who pilots Sir Tiger on Friday night.Nobody could deny Sir Tiger a turn. During the Young Guns series the Sir Lincoln colt habitually drew badly, still performing bravely.
When stablemate Perfect Stride announced his presence with a brilliant debut win, Sir Tiger sat parked throughout and still ran second.
The only time he drew a marble he trailed stablemate Double Or Nothing throughout and sprinted through for second to crack youngster Line Up.
"He's shown he's not out of his depth when he's in with the best ones and he's more experienced than the others,'' says Green.
"The poor horse has never had any luck and he's never gone a bad race. He's so lovely and tractable.''
Friday's opposition is easily the weakest Sir Tiger has faced, prompting Green to say he can feel justified in being very hopeful of getting a decent cheque.
Sir Tiger showed he had shrugged off his virus when winning a recent workout, then dashing home late for third behind Hilary Barry last Saturday in the hands of Friday night's driver Andre Poutama.
Green does not believe Hilary Barry will be out of her depth against the boys on Friday night.
Her formline would read better had she not drawn badly in four of her five starts and been forced to try to run record times chasing the All Star's freakish filly Sweet On Me.
Lincoln Farms' No. 1 reinsman Zac Butcher is on Barry Purdon's Bad To The Bone on Friday but after a recent placing at the workouts when driving Hilary Barry he mused that, while she lacked a yard of speed, he'd like to see her tried in front one night.
Junior driver Andrew Drake gets the reins again on Hilary Barry on Friday.