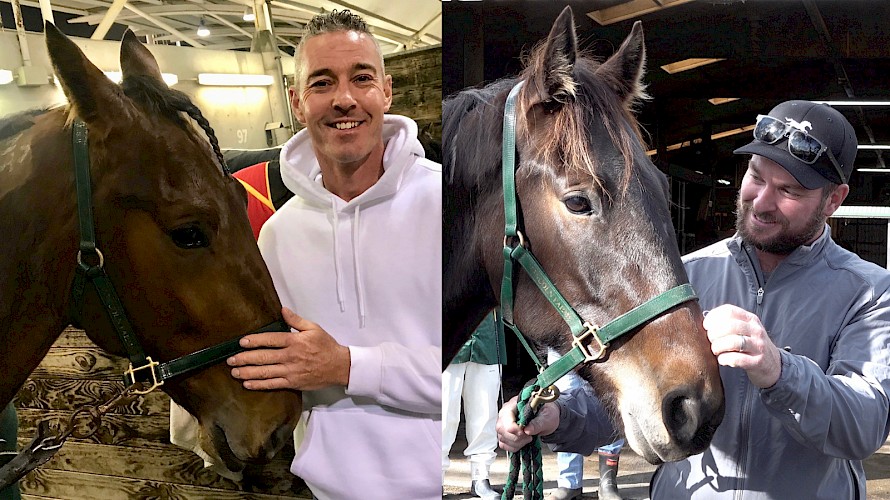 Smile for the birdie - no gimee but top golfers' gift horses to the fore in Brisbane tonight
Two of New Zealand's best golfers will have their eyes on the Brisbane trots tonight when horses they were gifted shares in do battle at Albion Park.
When Ryan Fox and Gareth Paddison ran the quinella in the Wairakei Invitational last year they unexpectedly were given shares in Franco Nandor and Captain Nemo by Lincoln Farms' boss and tournament sponsor John Street.
While the three-year-olds did not reach expectations here they eventually found their way to Queensland where their form lines have vastly improved.
Trainer Mark Dux takes Paddison's Captain Nemo to the Creek tonight confident he's the one to beat.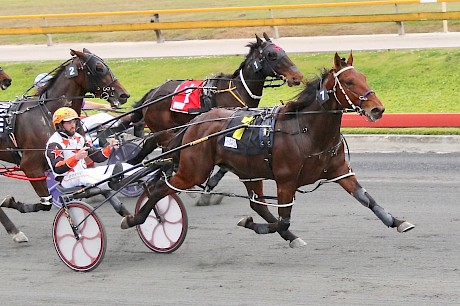 Captain Nemo scores three starts back after showing incredible grit three wide in the running. PHOTO: Dan Costello.Drawn four in the third race, Dux says the horse is in with a great chance even though he can't predict where he'll end up in the running.
Though drawn inside Keayang Marven, the horse who collared him right on the line last week, Captain Nemo could well end up parked out again.
"He should be starting to get respect now but that doesn't mean a lot here though," says Dux. "If drivers can lead, they always seem to want to hold everyone else out.
"If Nemo had a bit more gate speed he'd be terrific. He just lacks that bit of high speed and that's what's stopping him from being a better horse.
"But he'll be rolling forward at some stage. He's got to be up somewhere handy."
Captain Nemo has redefined tough in his last three starts, earning cheques despite twice being trapped three wide without cover, then last time three wide to the death at the bell.
"He had them beaten everywhere but on the line last time," says Dux.
"I think barring bad luck he can win this time. I'm really happy with him."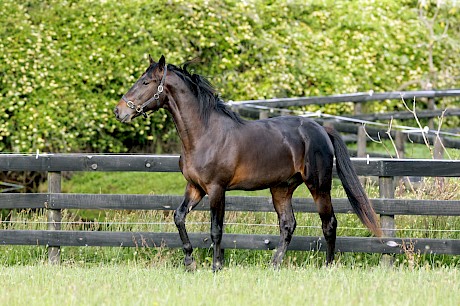 Franco Nandor … learning to take a trail rather than leading and stopping. PHOTO: Trish Dunell.Two races later Franco Nandor is drawn to get a sweet trip for Fox and friends from the pole, trainer-driver Al Barnes intent on educating him to run to the line.
"He's got plenty of ability but I want to get him into the habit of chasing, not leading and stopping. Driving him in the trail will hopefully change his attitude."
Barnes tried the tactics for the first time last week, leading out from the pole before taking a sit behind Skippys Delight, a rival again tonight.
"He was a little keen early, until he got into the back straight, then he came off the bit at the 500. But he seemed to try a bit harder and ran all the way to the line."
Franco Nandor fought on for third, six metres behind Majorca, who has won all four starts in Queensland since arriving from New Zealand, with Skippys Delight second, in a very slick mile rate of 1:53.6, many seconds faster than Franco Nandor has experienced before.
"Trailing seemed to pay dividends and hopefully he can do it again this week and follow the same horse.
"It's a similar quality field so they should run time again. I don't think he can win but he can run second or third."
Captain Nemo races at 9.50pm NZ time at Albion Park on Friday night.

Franco Nandor races at 10.50pm NZ time at Albion Park on Friday night.
Our runners this week
Friday at Albion Park
Captain Nemo.
Friday night at Auckland
Copy That, Pasquale, Louie LeBeau, Bet On The Tiger, Arden's Horizon.
Saturday night at Albion Park
Tommy Lincoln.