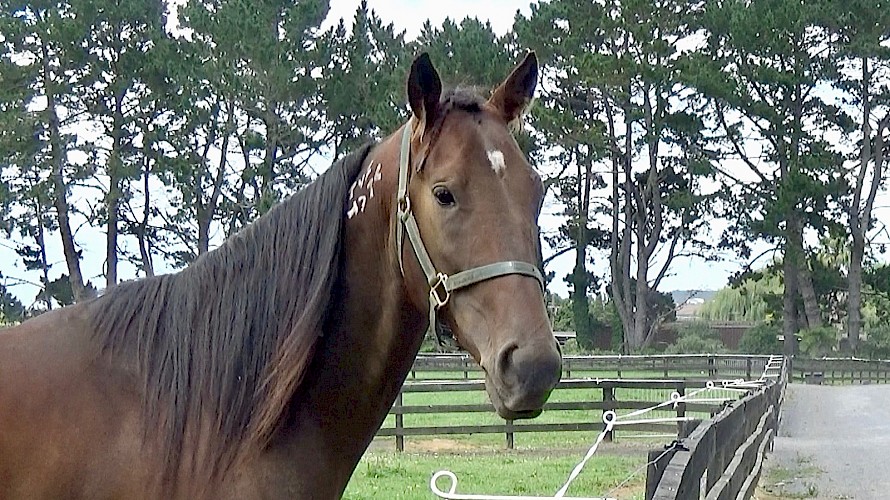 Smorgasbord of races for Make Way who flies to Australia on Friday
Smart Lincoln Farms' colt Make Way will fly to Sydney on Friday to continue his career - and top Kiwi horseman Anthony Butt is excited about his earning potential.
Butt, who will prepare the horse with his trainer partner Sonya Smith at Menangle, says it's only a matter of time before more New Zealand owners race their horses in Australia rather than sell them.
"There are so many opportunities to make money with these kind of horses over here. More owners need to wake up to the earning potential.
"Sure, you get money in the hand if you sell your horse but you can earn ongoing money racing here.''
Butt says he's liked Make Way since he drove the horse into fourth at the Rowe Cup meeting at Auckland in April - "he's a lovely all round horse" - and has followed his progress since.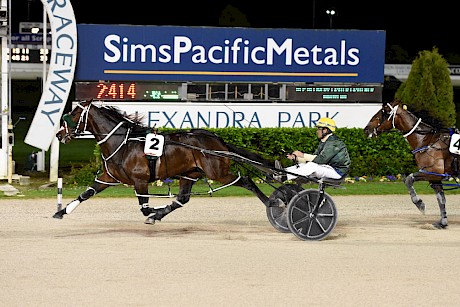 Tough colt Make Way won $61,262 from 21 starts in New Zealand. PHOTO: Race Images.And while he has done a great job, and earned $36,409 this season, and banked $61,262 in all, from now on the going will get a lot tougher.
Lincoln Farms' Pukekohe trainer Ray Green is sad to be losing the colt but says last week's Sales Series Final, when he ran a brave fourth, brought to a head his plight.
"He's always going to be a bridesmaid to Mark's (Purdon) good ones - thirds, fourths or fifths are all we could hope for.
"And after he wins another one or two here he'll have to race against the cup horses. And once they keep getting beaten too many times they soon change their minds about putting in.''
Incredibly, Make Way, who was beaten a neck, a nose and a neck in the Two-Year-Old Emerald at Cambridge in June, will land in Australia as a c0 horse - because he has not won a race worth $15,000 - meaning he has an extraordinary smorgasbord of events open to him.
Country derbies loom
And Butt plans to exploit that opportunity immediately by running him in what he calls two "country derbies".
First-up is a A$15,300 three-year-old race over 1758 metres at Leeton on January 25 followed by the A$15,300 Canberra Derby (2130m) on February 10.
"A lot of the good three-year-olds won't go to those meetings. There are so many places to go that nine times out of 10 we'll be able to avoid the very good ones.''
Butt hopes, however, that after Make Way makes a meal of those races he will be ready to tackle the A$20,400 New South Wales Derby heats at Menangle on February 23.
"Those will be tough fields but they're on our back doorstep.
"You need quite a tough horse for Menangle because they go so fast, like American racing, but this horse can follow speed and has gone 1:54 already.
"I think he'll be able to get down to 1:50 to 1:51 at Menangle.
"They (Muscle Factory) ran 1:49.6 here last Saturday night and I'm sure he's up to those sort of horses.''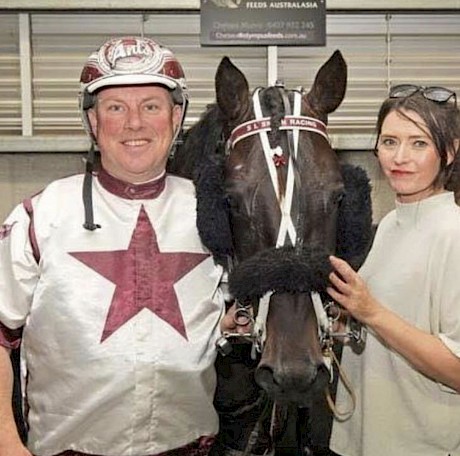 Anthony Butt and Sonia Smith with (Let's) Strike The Gold.Butt is well placed to comment on the earning ability of Make Way having had considerable success with two other Lincoln Farms' horses in recent seasons.
Since taking over Vasari, he has won six races and more than A$30,000 and (Let's) Strike The Gold has won nine races and more than A$93,000 since being exported, five with Butt and Smith.
Strike The Gold, who won six races here before going to Australia, has done "a super job" says Butt, and that despite the seven-year-old having four screws in his leg.
He was about to resume racing last month when the leg started worrying him and he is now a month into a three-month rest.
Butt says he has to pick and choose the right races for Vasari now but labels him a good winning chance in the fourth race at Leeton on Friday.
"He got knocked over on the first bend last time and lost 30 or 40 metres and then was unlucky again near the finish.''
While sorry to see Make Way go, the 18 members of the partnership which race him understand he has a far brighter future in Australia, says part-owner and Lincoln Farms' business manager Ian Middleton.
And most of the big team have already joined partnerships in other horses so will not be lost to the happy throng which have regularly gathered to watch him at Auckland.
They include Christine Stuart's 10-strong Excell syndicate of Hunua women, Duncan, John and David Chisholm, Warwick Orr, Bob Best and Lance and Amy Myocevich.
With three wins, four seconds, two thirds and five fourths from 21 starts, there's seldom been a night when the team haven't let out a few cheers.

A group of Make Way's happy owners whoop it up in the stable at Alexandra Park.
Our runners this week:
How our trainers rate them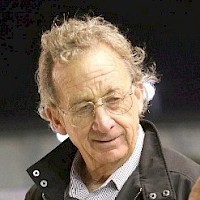 Ray's comments
Friday night at Auckland
Race 2: Bettor My Dreamz
"I think he's a chance from the draw. He's had only a handful of starts but I don't think they're much better than him, a bit more experienced perhaps. But he's an improver and David said he felt improved at the workouts last Saturday."
Race 2: Just Wing It
"Andre's keen on him - he could have driven the other horse - so we'll see what sort of a judge he is. I've been very happy with him in the last few weeks - he's pacing a lot better."
Race 5: Sir Tiger
"He's done a great job so far but he's jumping up in class and he'll be up against it from now on, especially from that second row draw. He just lacks a yard of speed."
Race 7: The Empress
"She'll go well again and just needs some luck from the inside second row. There's not a lot between her and Bettor My Dreamz. She's a lovely mare."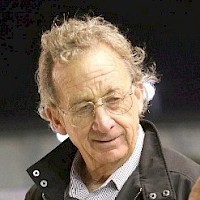 Ray's comments
Saturday night at Melton
Race 8: Perfect Stride
11pm NZ time
"I'm confident he'll go well. I couldn't say I'm overly confident he'll beat them but all things being fair and equal I think he'll be right there. He's certainly ready to go. His work this morning was super and he's really feeling good."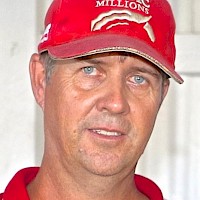 Al's comments
Saturday night at Albion Park
Race 6: Northview Hustler
9.40pm NZ time
"It's only an eight horse field and he should get a great trip behind the leader. It was only (lack of) fitness that got him last week but he should be winning this week."