Sorry, Hustler, but with a heart rate like that we've simply got to increase your workload
Frustrated trainer Al Barnes has upped the workload of Northview Hustler after he punctured and pulled up with a high heart rate at Albion Park last week.
But, faced by three serious and in-form rivals in Cruz, Our Uncle Sam and Sydney newcomer Bright Energy, Barnes isn't expecting the Hustler to test the judge on Saturday night.
Barnes couldn't believe it when, despite finding his favourite pacemaking role in the Lucky Creed, the Hustler was under pressure turning for home and weakened to run 15.5 metres last.
"But his heart rate afterwards was 115, when it should have been down to about 80, so it seems like it's his fitness that is not where it needs to be.
"That sounds strange after he's had five races back now but we've been trying to do the right thing by him and have probably just been too kind to him.
"We've tried to look after his joints by not working him hard and he's done too well. He's eating too well and is bigger than he's ever been."
Starting this week, however, Barnes has started dishing it up to the horse, hoppling him on both Tuesday and Thursday, instead of just galloping him.
"He's obviously got improvement to make fitness-wise but even though his runs look disappointing on paper, he's not going badly on the clock. He's obviously not at his best but they're going so fast."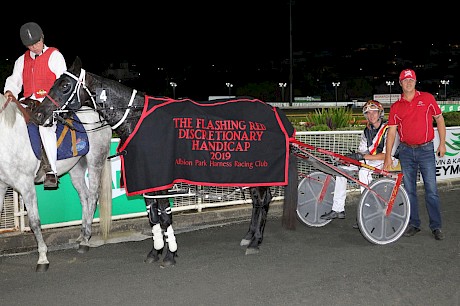 Albion Park races are much faster now than when Northview Hustler won the Flashing Red last year. PHOTO: Dan Costello.Winner Kid Montana posted a mile rate of 1:56.5 in winning last week's 2680 metre feature, compared with the Hustler's 1:57.3 for the slightly shorter 2647 metres when he won the Flashing Red in his Australian debut in May, 2019.
Three starts back the Hustler recorded the second fastest closing sectionals in the Wondai's Mate, sizzling home from the back in 53.63 and 25.98 and could run only eighth.
"When they're running track record times and you've got to do it from behind you've got no chance."
On Saturday night the Hustler is favoured with another front line draw but from five Barnes says he can't see the horse being able to cross Maywyn's Best inside him.
And he knows where the horse will finish if he's forced to breeze on a 1:51 mile.
Cruz, winner of both the Wondai's Mate and Mr Feelgood, is set to start a hot favourite but he should be seriously challenged by Our Uncle Sam and Bright Energy who boasts a 13 wins from 22 start record for Craig Cross.
Bright Energy, who is fresh, paced a 1:49.8 mile at Menangle in February and recently trialled there in 1:52.6.
Barnes is looking forward to the interstate horses going home but says he'll just get the Hustler into the routine of consistent work and weekly racing.
"It's frustrating but at least he's sound and has no problems so we'll keep trying."

Northview Hustler races at 8.12pm NZ time at Albion Park on Saturday night.
Our runners this week:
How our trainers rate them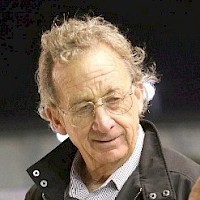 Ray's comments
Thursday night at Auckland
Race 1: Franco Nandor
5.24pm
"From a decent draw this time he'll be one of the hardest to beat because it's not a strong field. He lost a lot of muscle and strength when we gelded him but he should do better from now on."
Race 4: Larry Lincoln
6.49pm
"He'll lead easily and he's good in front so he's a chance to run a hole. But he can't burn at both ends so it depends on how the race is run and in these junior drivers' races they can be quite aggressive."
Race 6: Louie The Punter
7.41pm
"He's a big, dumb sort but he goes well enough. If he could be put on the front end on a nice steady rhythm I think we'd see a different horse. He just gets a bit lost and awkward in the field and the stop-start racing confuses him."
Race 6: Apieceoflou
7.41pm
"Second row draws can be good and if Gopati goes out he'd be right in it. He's come from way back in all his runs and he got held up in the run home last time. He's developing into a tidy horse."
Race 7: Tommy Lincoln
8.06pm
"The wide draw shouldn't worry him - he'll just mooch forward. It's pointless for him to go back, his MO is to get rolling. I thought he was travelling easily at the finish last time."
Race 7: American Dealer
8.06pm
"He's a little tradesman who never goes a bad race. He'll need a bit of luck from the draw but you can be sure he'll be running on strongly at the finish. He was good here last time."
Race 9: Copy That
8.56pm
"This is his most serious test. It usually takes the top age group horses two or three runs to find their feet against the tough older ones but he's exceptional and I expect Maurice will have a dab for the front."
Race 11: Man Of Action
9.46pm
"He'll be at the mercy of the ones he's following out but he's trained super this week and I think he's a definite chance. He's improving all the time."
Race 12: Captain Nemo
10.09pm
"He's a lovely big horse who's also on the up. I think he'll improve on last time here when he got pulling just when he was going to get a good trip and had to come out."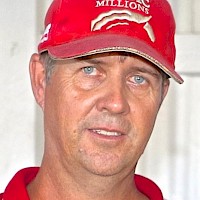 Al's comments
Saturday night at Albion Park
Race 3: Northview Hustler
8.14pm NZ time
"He ran some terrific sectionals last week coming from the back. He's improved through the week and I can't fault him. After his work his heart rate was down to 91, which is a lot better than it's been. He's at his best when it's in the 80s. He's a live chance and I think we'll see a different horse on Saturday night."