Stand should be no problem for Riverman Sam: See how fast he stepped in his workout
Punters might have a question mark beside Riverman Sam at Cambridge on Thursday night because he is having his first standing start - but not trainer Ray Green.
The way Riverman Sam began from behind the tapes at the Pukekohe workouts last Friday gave Green plenty of confidence that the horse will continue his excellent form in the seventh race.
"He stepped really well at the workouts last Friday when he qualified from a stand. He's a nice, sensible horse and I can't imagine him mucking it up."
Drawn one, from where he begins on Thursday, Riverman Sam hit his hopples smartly to lead his 2500 metre heat and gamely hold off the smart up-and-comer Romeo Shard by half a head, closing in 57.6 and 26.9.
Riverman Sam takes on a higher graded field than he has beaten in his last two starts but Green believes he will be very competitive.
"H's quite a nice pacer and being up against a few handy horses will give us a line on where he's heading."
Why run 2700 metre races?
The 2700 metres of Thursday's race doesn't conern Green given the horse won at that trip at Cambridge two starts back, but that doesn't mean he supports programming the longer trip.
"I don't know why they insist on running 2700 races. I can't see the sense in it. All it's doing is making it harder for horses to back up and why would you do that with the small pool of horses we have in the north?"
Earlier in the night two-year-old Ideal Kingdom takes on the older horses in an average looking maiden field. And despite being drawn five in the second race, Green can see the little horse taking home some money.
"I think he'll be very competitive. It's a different ball game down there and our maiden feilds are much easier than the two-year-old races."
Ideal Kingdom might have been beaten nearly 11 lengths when fifth at Auckland last week but the winner, impressive debutant Rocknroll Hammer, clocked a swift 1:56.4 mile rate for the 1700 metres in pipping the stable's Colonel Lincoln and On Deadline.
"The first three home in that race are extremely nice colts - they look classic material - and the opposition looks very average in comparison on Thursday.
"He's a nice little horse, no champion, but he's very honest and tractable and should go well."
Lincoln Farms' third runner Major Grace leaves from a niggly gate six in the fourth race but Green says the drop in class could also see her in the money.
"You can't fault what she'd done this time in. Her last three starts have been the best of her career."
Major Grace has run on well in her last two starts, in particular, held up at crucial times, before finding the line well.
Our runners this week:
How our trainers rate them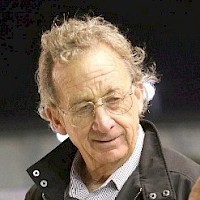 Ray's comments
Thursday night at Cambridge
Race 2: Next To Me
5.50pm
"He's starting to put it together and looks a serious chance. He's gone some nice races. He was entitled to run last there one night (when badly checked) and finished fourth so he's tough enough. He should get every chance from the draw."
Race 2: Whiz On Bye
5.50pm
"I don't think there's much between him and Next To Me. He's pacing much better now and he was quite good in the last of his three workouts. I hope they can both run in the money."
Race 3: Riverboy Ben
6.15pm
"The second row draw is awkward for him over only 1700 metres - obviously he'll get back. I think he's a horse who will need a trip and he's not likely to get one from there. He'll need to be lucky."
Race 7: Riverman Sam
7.55pm
"I think he's the best horse in the race and I don't see why he can't do it again. The 2200 metres won't worry him. He's no slug, he's got speed. I got him home in 27.2 when he won over 2700 metres."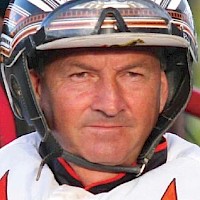 Mark Dux's comments
Friday at Albion Park
Race 6: Captain Nemo
6.07pm NZ time
"It's a pretty strong field - every bit as good as last week, maybe stronger - and while he's starting to get back to where he was, he's not quite there yet. We'll come out steady on, get into the running line, and play it by ear."
Saturday night at Albion Park
Race 1: Tommy Lincoln
7.15pm NZ time
"He's first emergency so I'll give him a week off to freshen up and then start again. I don't know whether he just had an off night last week or if the 26.6 first quarter played into it. That other horse was in our face the rest of the way too."