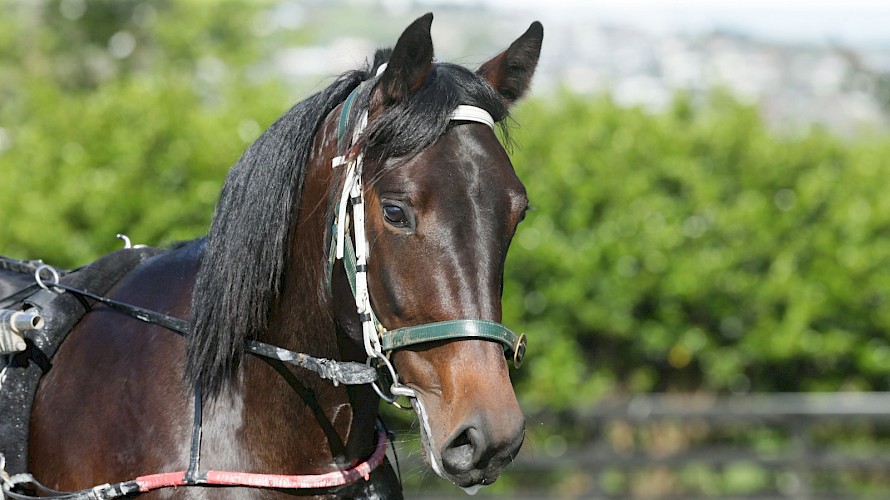 Start your love affair with Line Up on Friday night at Auckland - he could be extra special
Trainer Ray Green makes no secret of the fact he really rates three-year-old pacer Line Up.
"He could turn into something special,'' says Green of the colt who makes a return to the track on Friday night after an absence of seven months.
"He certainly has the potential to be a very serious horse and I think he'll be very competitive in the Sires' Stakes this year."
Green doesn't believe Line Up will be vulnerable in the eighth race on Friday night, despite not having raced since February, when he made a one-act affair of his Alexandra Park debut, winning by two and a quarter lengths on this ear.
"Class will prevail and he should win," says Green. "He's in really good shape and I'm looking forward to racing him.
"I'm really pleased with where he's at and he's on target for the first Sires' Stakes heat at Cambridge."
Line Up, a brother to 17-race winner Partyon, has had four workouts this preparation, winning the latest at Pukekohe last Saturday when he unleashed a tidy late sprint from the trail.
And it's that rare brand of high speed which Green says will make driver Zachary Butcher's job so much easier on Friday night, when he will start from six on the front row.
Logic says Butcher will bide his time until he decides to put Line Up into the race but Green won't be issuing him with any instructions.
"I'll leave it to Zac. He knows the horse well."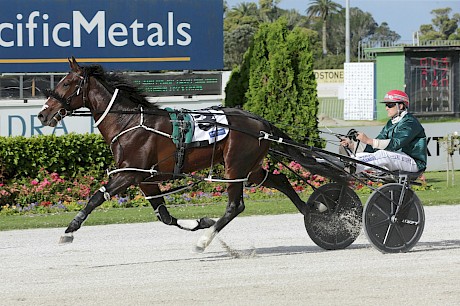 Double Or Nothing … pull up blinds can turn him into a winner.Butcher will also team again with Double Or Nothing who will be out to break his duck in the fourth race, after yet another placing at Cambridge last week.
Double Or Nothing looked all over the winner when he ranged alongside Jimmy Fox halfway down the stretch, only to appear to knock off and go under by half a head.
Green is hoping the addition of pull-up blinds will solve that problem this week.
"We're thinking that maybe after he passes them wearing blinkers and can't see them, he buttons off."
So on Friday, Butcher will be able to pull up the blinds late and give the horse full vision.
"We've got to try something to get him to play the game. He should have two or three by now so he's been very disappointing in that sense but he's still a tidy horse and he keeps winning money so we can't complain."
Green believes Double Or Nothing could lead out from gate four on Friday night.
"He's got gate speed and there a few inside him he wouldn't want to be following."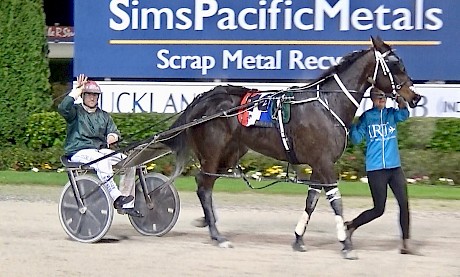 The Empress … lovely mare who never goes a bad race. PHOTO: Joel Gillan/Race Images.The Empress gives Green a great chance of winning the second race despite her seemingly bad inside second row draw.
And that's because she could get a perfect slipstream, behind likely leader Court On The Edge.
"If she can get a good trip she'll be right there as she's had no luck recently."
Last time at Auckland The Empress was held up three deep on the markers, on a 27.9 third quarter, and was making ground late for fourth when it was all over.
"It's hard to make ground when they're going sub 28. She's a lovely mare who's never gone a bad race up here and she has the potential to get even better.
"She went super at the workouts on Saturday."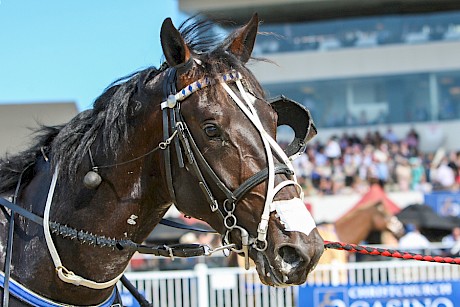 Bettor My Dreamz … after just eight races he is virtually handicapped out of racing in New Zealand.Bettor My Dreamz also looked good in his Saturday workout, driven conservatively, but he again looks rated out of things in the seventh race.
The winner of three of his eight starts, and one of his four in the north since joining Lincoln Farms, Bettor My Dreamz is again savaged by the ratings system meeting horses like Dance Time (10 wins), Check In (9 wins) and Solid Gold (7 wins).
"It's grossly unfair what's happened to him. He's won only three races. The system sucks and they need to tweak it. Surely they can see the anomalies which crop up on a regular basis."
Green says he doubts it will be long before owner Merv Butterworth tires of seeing his horse bashing heads with far higher rated horses and takes him to Victoria where he would be much better placed.
That said, he gives Bettor My Dreamz a solid place chance from his perfect inside alley at the mile start.
Our runners this week:
How our trainers rate them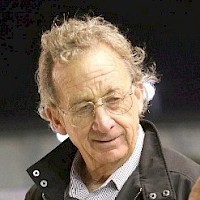 Ray's comments
Friday night at Cambridge
Race 6: Tommy Lincoln
7.51pm
"We're not holding our breath that's for sure. It's hard to predict what sort of trip he'll get from four the second row but he certainly won't be leading like last time and we'll be looking for a lot of luck."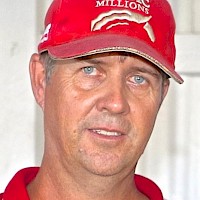 Al's comments
Friday night at Albion Park
Race 1: Double Or Nothing
9.19pm NZ time
"There'll be no lead for him with Nathan Dawson driving but we'll go forward anyway and park out. It's not worth taking a sit with him, he's not the greatest from behind. But he should earn another cheque."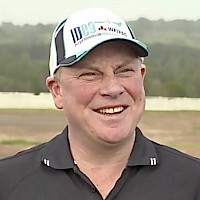 Ants' comments
Saturday night at Menangle
Race 6: Make Way
10.50pm NZ time
"It's going to be very hard for him from seven on the gate. I'll have to drive him cold, keep out of the early battles, and you never know … But whatever happens it's a big thrill for Sonya and the owners of Make Way to even make the field."