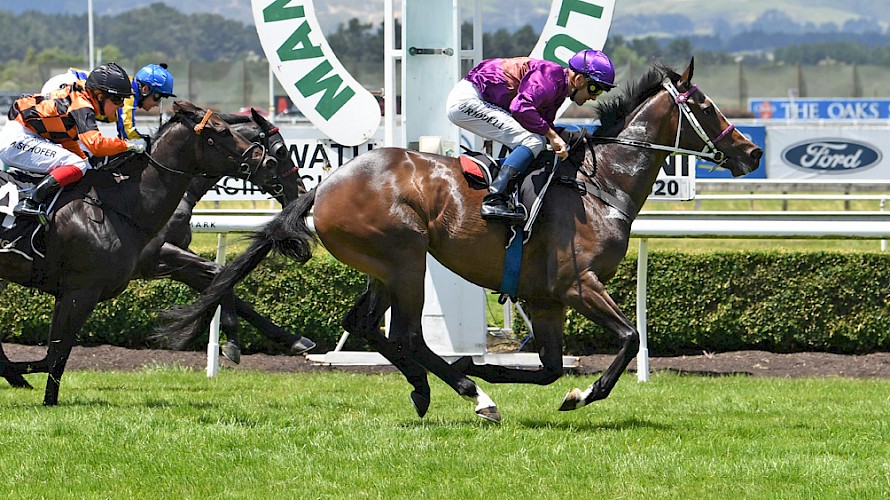 Stem cell therapy to give Lincoln Falls his best chance of recovery from tendon injury
Talented galloper Lincoln Falls will have stem cell therapy to help in his recovery from a second tendon injury.
Veterinary opinion is that the five-year-old has a good chance of making it back to the track after a rehab period of 12 to 18 months.
Vet Tim Pearce told Lincoln Falls' trainer Lisa Latta that the horse is a good candidate for stem cell therapy for the lesion which was discovered on the eve of his tilt at the Douro Cup at Trentham last week.
Scans of his slightly swollen near foreleg showed a new injury in his superficial digital flexor tendon, a core lesion of about 25% of the cross sectional area of the tendon and affecting the lower 25-30% of the tendon's length.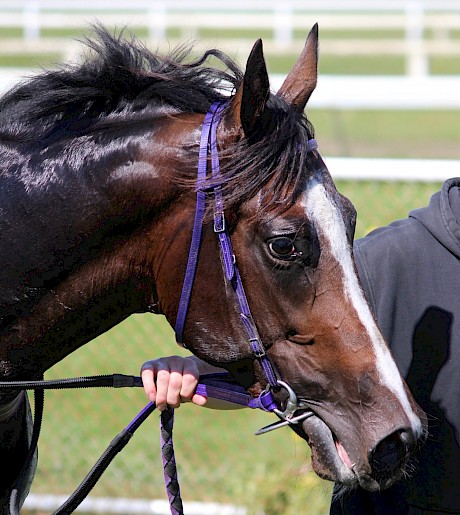 Lincoln Falls … a favourite of Lincoln Farms' owners John and Lynne Street.Because the injury was discovered early, before any more damage was done, Pearce is encouraged the horse will respond as well as a number of his previous patients.
Stem cell therapy speeds the recovery process and restores function by introducing cells to the site which provide healing with normal tissue versus scar tissue.
Scar tissue has dramatically inferior properties, with more randomly oriented fibres decreasing its mechanical strength and interfering with the gliding mechanism between the tendon and its surroundings.
Pearce believes Lincoln Falls has a better chance of racing again because he is so lightly tried - from only 10 starts he has recorded three wins and a second.
The horse showed he still wanted to race when in December he made a spectacular winning comeback after 20 months away from the track recovering from a small hole in his tendon.
A favourite of Lincoln Farms' owners John and Lynne Street, he is raced in partnership with Taupo's Chris Grace and his Sixforsixty syndicate, a group of six mostly young plumbers based out of Hamilton.
Our runners this week:
How our trainer rates them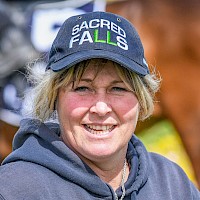 Lisa's comments
Saturday at Otaki
Race 2: Lincoln Kruz
1.08pm
"He galloped nicely this morning. Nine is a tricky draw but his best runs have been when he is ridden back. Hopefully they run along up front which will give him the chance to finish the race off. He looks fantastic and is well in himself."
Race 5: Platinum Spirit
2.47pm
"He was disappointing last start but we have had his back done since, which was out, and he has really brightened up over the last 10 days. The top three look the ones to beat but he has raced well at Otaki before and the way he has bounced back I expect him to be very competitive. This race fits in well with the St Leger at Trentham in mid March. Sam O'Malley rides."
Race 8: Father Lenihan
4.35pm
"He has drawn two and Hazel Schofer has been booked, claiming 2kg down to 60kg. He galloped well yesterday but this morning he was just a little bit off on his near side front and it is in his foot. We are on top of it, poulticing him up, so two days out from the race we hope he'll get there but a decision won't be made until race morning."