Stephen seeks divine help after luckless Cru Bourgeois set near mission impossible
Just when Singapore trainer Stephen Gray thought he would finally win a race with Cru Bourgeois, the unlucky little horse has copped a terrible barrier draw.
Gray was licking his lips after Cru Bourgeois turned in a fantastic first-up placing on August 23 in his first start for nearly 18 months.
Determined to give the horse every chance to win after a shocking run of injuries and setbacks, he picked out the right next race for him and engaged champion apprentice Simon Kok to bring his weight down 2kg to 55kg.
But what should have been a near fait accompli on Saturday, in a mediocre field for the fifth race, has turned into a near mission impossible after Cru Bourgeois drew 15.
When the emergencies come out it means he will start in 13, one from the outside of the 14-horse field.
"He goes well but I don't know if he's superman," says Gray. "I don't know how to win from out there. I'm open to ideas.
"Maybe Mr Ian (Lincoln Farms' business manager Ian Middleton) should go to church and pray for him.
"If there's one thing I've learned about racing in Singapore it's that barriers and weight are so important.
"They run so fast that if you go back, you're left with too much ground to make up. And if you go forward you're likely to be trapped five wide."
Gray says he'll take advice from his speed map expert but it's likely he'll just have to leave to up to Kok to sum up how he jumps.
"If there's a lot of speed sometimes you can get across.
"But it's fair to say I'm disappointed. I waited for this race, and it's not strong, but I can't scratch. If I do, he can't race for the next two weeks."

Cru Bourgeois flashes home late for third when resuming last month.Gray says Cru Bourgeois would certainly have been favourite had he drawn a decent barrier.
"His fresh-up run was extremely good. He went better than I thought he would after such a long break.
"The track was very wet, it rained and rained, and it was quite soft and shifty.
"Ruan (Maia) said he got a check at one point and was struggling in the ground a bit. But on straightening he gave him a slap and he was off.
"He said if he'd known the horse better and woken him up earlier he'd just about have won. I don't know about that but it was a great run and he nearly got second."
Cru Bourgeois' finishing burst, to be only 3.3 lengths from the winner, was without doubt the run of the race.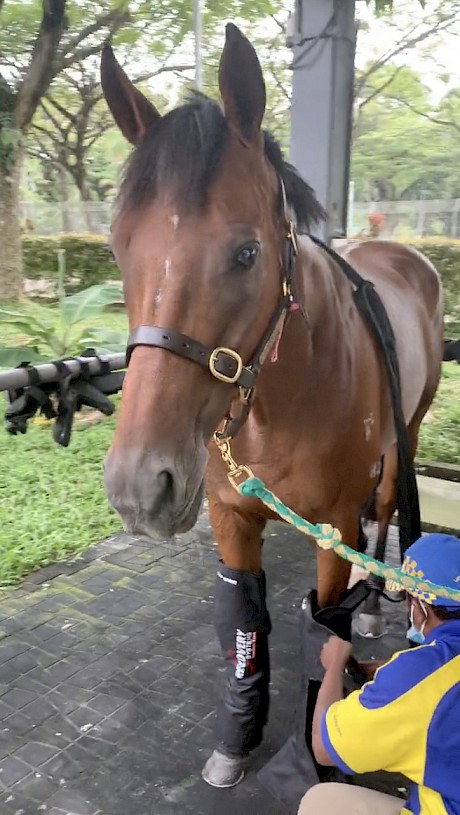 Leg pumps are fitted daily to Cru Bourgeois to help stimulate blood flow through his legs."He pulled up well, his leg looks brilliant, and he's come on well since.
"Sometimes racing's not all about the money, it's the satisfaction you get out of it, and I was so excited about his run.
"We've done so much work on his leg and on the treadmill and to see him do that was very exciting.
"I've always said he's a good little horse but we've had such a rotten run of luck.
"But he'll improve lengths with that and who knows where he'll end up when we get some luck. He's got a good future if his leg holds together."
Incredibly, the Burgundy gelding is now six yet has raced only four times, for three placings.
He debuted in November, 2018 and ran two excellent seconds before disaster struck four months later when he became upset in the stalls, bashed his head and, inexplicably, was still allowed to run even though he had blood coming out his nostril.
It was later discovered Cru Bourgeois had broken a bone above his eye which required surgery and it was many months before he was fit enough to race again.
Just when Grey had him right to go again he developed a slight suspensory ligament strain just above the fetlock and needed six months of intensive rehab to recover.
Cru Bourgeois was primed to resume again when COVID-19 halted racing.
"He's the best horse in the field on Saturday but it's hard to tip him as a winner. If he gets some luck, though, he can still run in the money."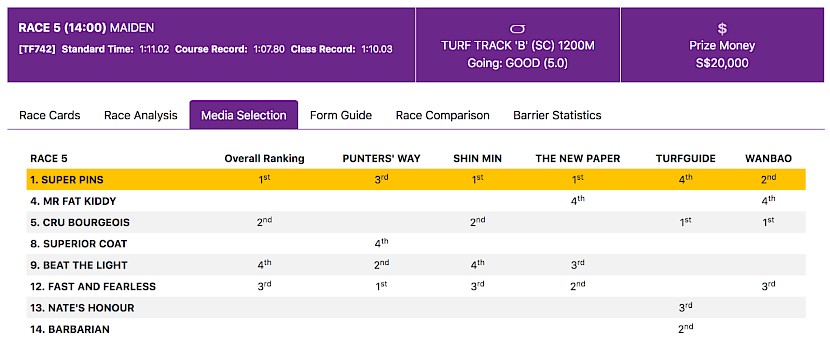 Two tipsters pick Cru Bourgeois to win and two have him second best in the Singapore media selections for the race.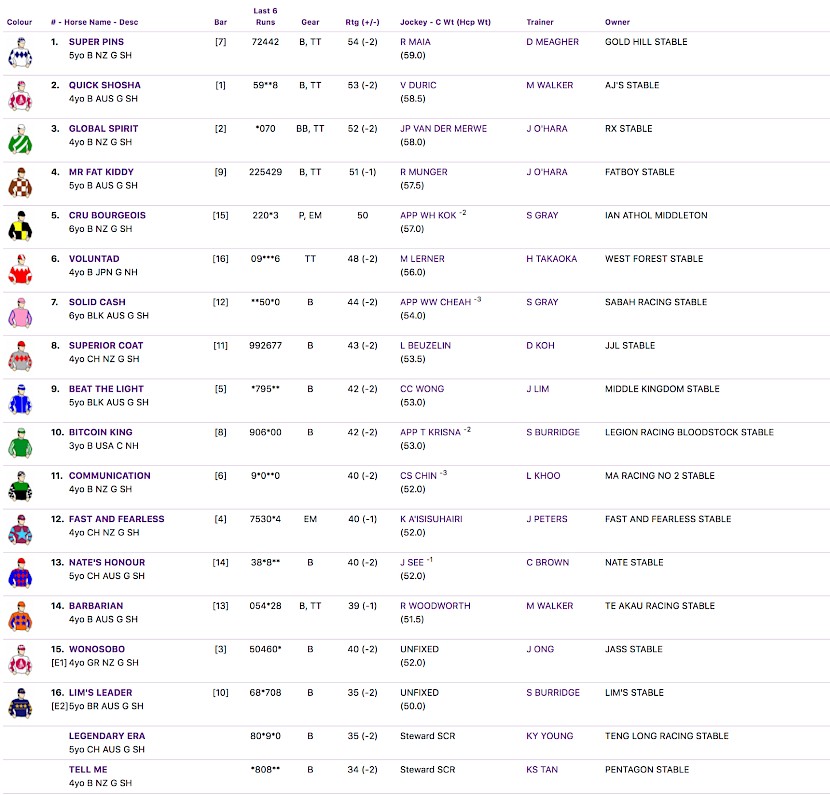 Cru Bourgeois races at 6pm NZ time at Kranji on Saturday.