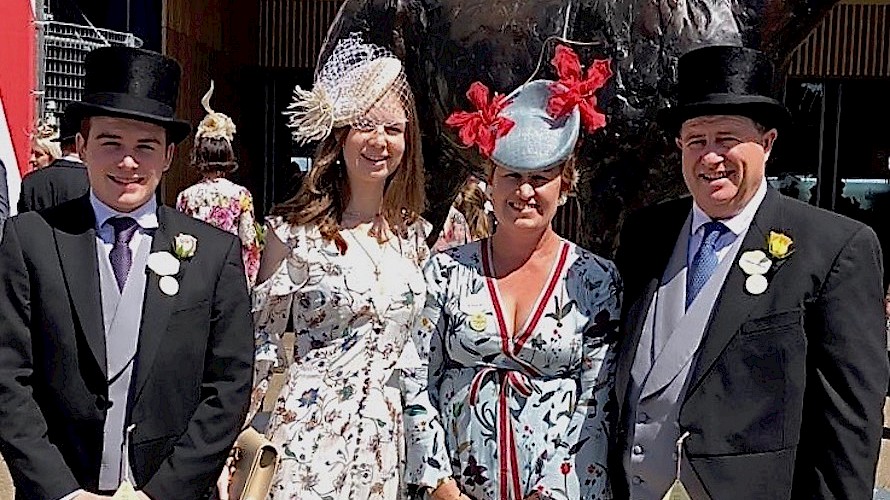 Stephen swaps the top hat and tails of Royal Ascot for a morning date with Bourgeois
It's a far cry from Royal Ascot to a maiden at Kranji but Singapore trainer Stephen Gray will still have a spring in his step when he saddles Miracle Time for Lincoln Farms tonight.
Gray will swap top hat and tails for his normal garb after the trip of a lifetime to England where he raced his S$2 million earner Lim's Cruiser in the Diamond Jubilee Stakes at Royal Ascot.
While only eighth, Gray was proud of how his horse performed against world class opposition in the hands of Vlad Duric.
"He was very brave and did Singapore proud,'' said Gray who arrived home with wife Bridget and children James and Katie in time to see Cru Bourgeois have his first gallop yesterday since his accident in March.
Blaming jet lag for a bad joke, Gray laughed that Duric said the last time he saw Cru Bourgeois "he had his eyeball hanging out.''
Raced by Lincoln Farms and a special partnership, Cru Bourgeois needed surgery to correct a fractured bone above his eye after injuring himself in the starting gates.
Given plenty of time to mend, Cru Bourgeois is now looking fantastic, says Gray.
"He seems to have his mojo back, is looking fantastic, and galloped really nicely.''
Gray said it wouldn't be long before Cru Bourgeois picked up his career and, tongue in cheek, declared he might eventually be off to see the Queen himself.
The most promising of the three horses in the Lincoln Farms' partnership, Cru Bourgeois has raced only three times, for two placings, and looks to have a good future ahead of him.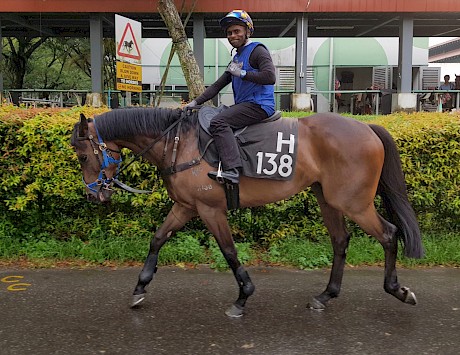 Miracle Time … looking for more ground - and a decent barrier draw.Miracle Time, who lines up in the second race at 11.20pm tonight, has managed just one fourth in six starts so far but has shown that he too will be a force when he gets to longer distances.
When he resumed from a three month spell on June 7 he ran only eighth but Gray was 'over the moon' with his effort to finish just 3.6 lengths from the winner.
"He ran really well from a difficult barrier draw. He put his head down and really tried.
"I really liked the way he got to the line and his jockey, Raquel Clark, said he felt like a nice horse who wanted to be there and the further he goes the better he'll be.''
Tonight's race is again over only 1400 metres, and Miracle Time has again drawn wide in 11, but Gray says at least it's on the long E course.
"He'll run very well, I just wish he had a good barrier as it's difficult from out there.
"There are better races coming up for him - he'll get a good 1600 metres to 2000 metres - but he'll get $1300 for going round and, who knows, he might even win.''
Capable Australian jockey Ben Thompson has the mount.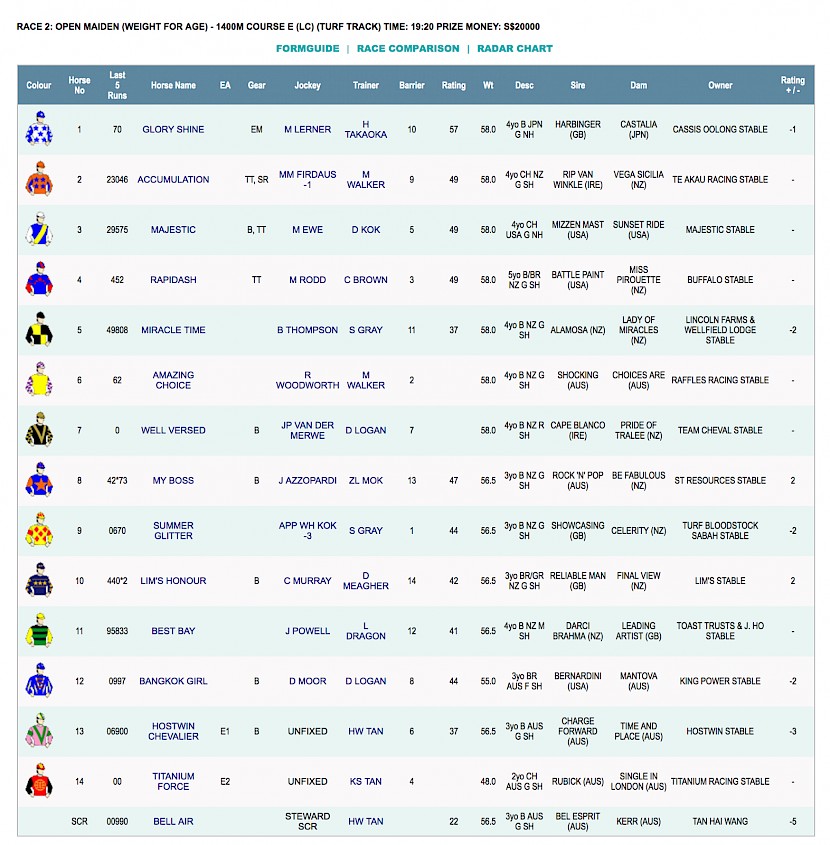 Miracle Time races at 11.20pm NZ time on Friday night.