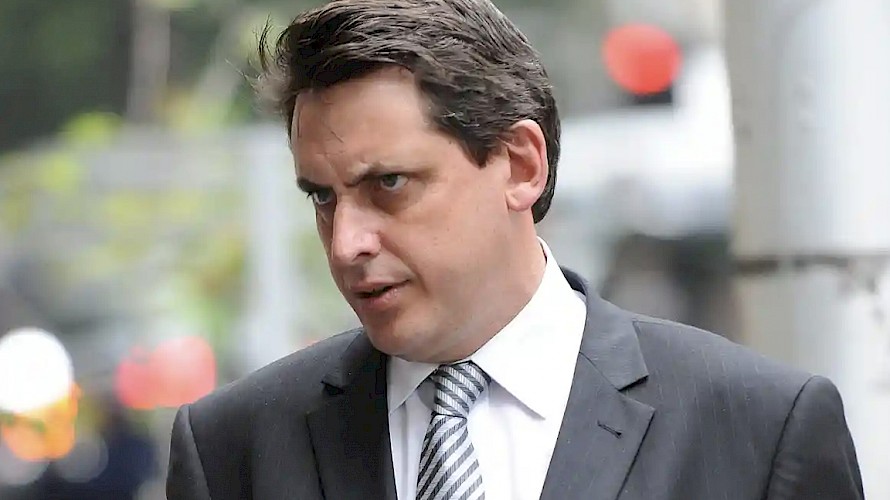 Stewards inquire into gate incident at Kranji and order X-rays for battered Cru Bourgeois
Singapore Turf Club vets will today X-ray Cru Bourgeois to make sure he hasn't fractured an eye socket as stewards open an inquiry into why the horse was not checked after rearing in the starting gates at Kranji last night.
The four-year-old, owned by Lincoln Farms and one of its partnerships, failed as an even money favourite, taking tens of thousands of dollars down with him, but according to trainer Stephen Gray should never have been allowed to run.
"When I went down to see him after the race he had blood coming out his left nostril, abrasions to his head and one of his eyes was half closed,'' says Gray.
"He reared up twice before they let them go and Vlad (Duric) said he whacked his head on the side of the gates.
"He could see he had blood coming out his nose and called out to the starter: 'You'd better take him out and check him'.''
For whatever reason, the starter let the field go, against the rule followed in virtually every racing jurisdiction around the world that horses who play up in the gates must be taken out and checked by a vet.
Gray accompanied the horse while he was vetted after the race to make sure he wasn't classed as a bleeder and the scope showed no blood in the horse's trachea, confirming it must have been a blow to the head.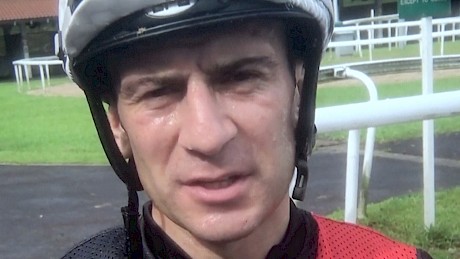 Jockey Vlad Duric … Cru Bourgeois should never have been allowed to run.Strangely, the stewards' report makes no mention of Duric's call in the gates. It notes Cru Bourgeois was restless in the barrier, that Duric reported the horse never travelled well in the running, and that a scope test showed the blood in his nostril did not come from his lungs.
But Gray says he was called aside afterwards by chief steward Terry Bailey who was obviously not happy over the incident.
"It seems the starter has made a mistake but Terry, who is a good operator, just wants to get the facts straight first.
"He's following it up. He told me any horse who plays up in the gates should be taken out and trotted up, but especially the favourite.''
Gray says it would have been obvious had Cru Bourgeois been checked that he had hurt himself as there was skin off his eye, which was already swelling up, and he had blood coming out his nostril.
"I was furious at the time,'' says Gray. "Vlad said he shouldn't have run. He must have smashed his head heavily for there to be blood. I would have been happy to scratch.
"When horses go off in the gates like that it definitely affects them, even if they're not injured like he obviously was.
"He can be a fiery little bugger at times and he was ready to go today.''
Things weren't helped when Duric was forced to dismount at the barriers to adjust the saddle after Cru Bourgeois travelled too keenly round to the start.
"Once he missed the start that was it - and you could see straight away that something wasn't right. He was wide and always flat trying to keep up.''
Gray was disappointed that TV commentators incorrectly reported after the race that the horse had bled.
He says it is important for the integrity of racing that the stewards' investigation reveals what happened.