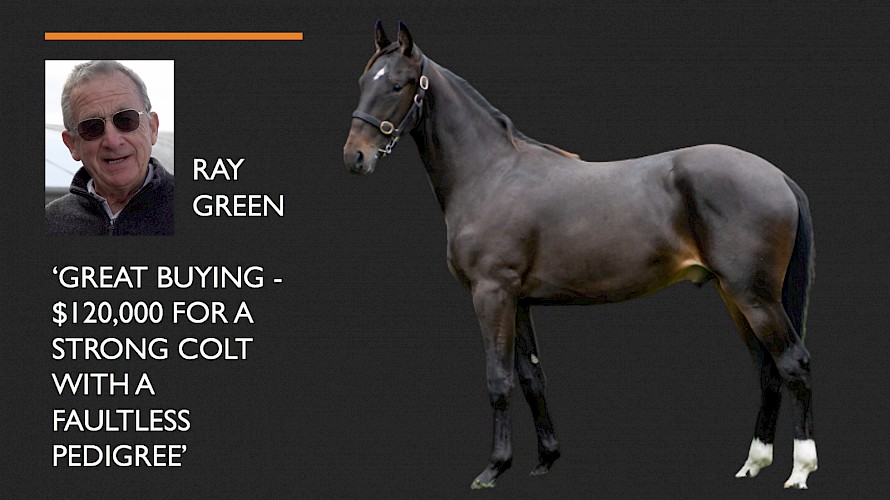 Street and Green haul in five yearlings, with a colt named Neptune the prized catch
Lincoln Farms' boss John Street successfully bagged all five yearlings on his shopping list in Christchurch today, for the most part staying out of some fiery bidding duels at Agricultural Park.
Street and trainer Ray Green stuck to their master plan, buying three colts and two fillies for a total of $232,500, following on from the $410,000 outlaid for three cracking colts at Karaka.
The jewel in the crown was lot 217, a much touted colt by champion sire Bettor's Delight from the speedy racemare Safedra who was knocked down to Street for $120,000.
Named Neptune he was offered by Broadfield Lodge on behalf of Taffy Ltd, Winton's Todd and Fleur Anderson, and had the physique to match his impressive pedigree page.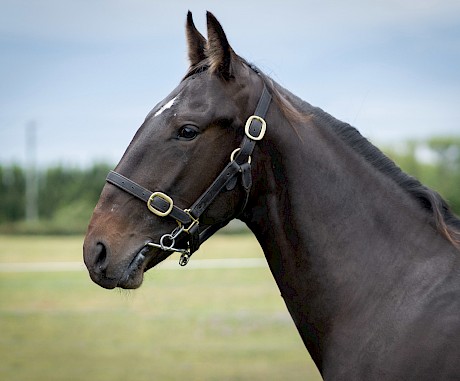 Lot 217, a colt by Bettor's Delight from Safedra, was a steal at $120,000.Street said the colt was one of the top picks of the day by Green and his wife Debbie, whose expert judgement had paved the way for much of Lincoln Farms' success in recent years.
Green described the colt as "all quality and very strong" and said he believed he got the horse for a fair price even though he understood the vendors had been hoping for $200,000.
"You can't fault his pedigree page. The mare's three foals have all been winning fillies and this is her first colt."
Safedra, who won eight races and ran second to Adore Me in the 2013 New Zealand Oaks, has so far left:
Dr Susan, who won two Group I win races last year, the Victoria Oaks at Melton and Gold Bracelet Final at Bathurst.
La Rosa, winner of last October's Harness Million for fillies and
Buzinga, who won four races here and in Australia before being sold to the States where he has paced 1:51.4.
The colt's second dam is Group I winner Sparks A Flyin, whose six foals to the races have all won and include the big winning Bettor's Fire, who won 11 races here, another 29 in Western Australia and 21 in the States, Alpha Rock (17 wins) and Art Union (17 wins).
Four more modest buys
All four of Street's four other buys were for much more modest suns, between $22,500 and $32,500, figures which Green said made it much easier to fill Lincoln Farms' special partnerships than $100,000 plus yearlings.
Green's penchant for the progeny of American Ideal was evident again when he went to $32,500 for a colt out of Queen Of The Crop and $22,500 for a filly out of Sabellian.
The colt, lot 200 named Ideal Kingdom, is the third foal of Queen Of The Crop, a half sister to the talented New York Town, who won six races here and another seven in America.
Green got this American Ideal - Sabellian filly cheap for $22,500.The filly, lot 212 named American Rocker, is the fourth foal of Sabellian, an Art Major mare who won four races and has already produced four-race winner (Heza) Slick Joe.
The family is stacked with heavyweight performers and includes Apassionato (4 wins). Third dam Assisi left the outstanding Roman Gladiator (17 wins) and Scorching (11 wins). It is also the family of On The Cards (11 wins).
"She was a lovely filly and I thought cheap being from such a good family."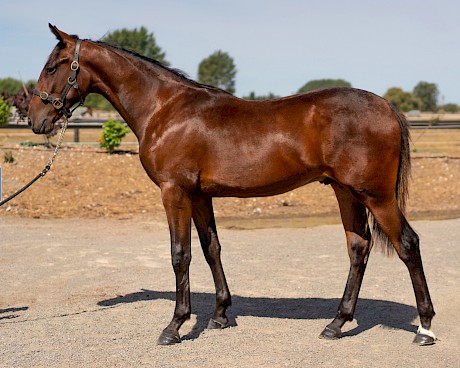 Lot 271, an Art Major colt out of Atom Queen, cost $30,000.Green was also pleased to secure lot 271, an Art Major colt for only $30,000.
Foaled by embryo transfer, he is the sixth foal of Atom Queen who has left Upanatom (22 wins) and Zacharia (12 wins).
His second dam is Maureen's Dream, winner of the 2011-12 broodmare excellence award.
All 11 of her foals to the races have won and include Reality Check, also a pacing broodmare of the year who has left 2019 Interdominion winner and Harness Horse of the Year Ultimate Sniper (14 wins) and multiple Group I winner Ultimate Machete (13 wins).
Beautiful filly
Green also snaffled a filly by hot new stallion Vincent for $27,500 whom he described as beautiful.
"I loved her and really wanted her."
Lot 281, named Illustrious Arden, is the first foal of Arden's Rockstar, a Rocknroll Hanover mare.
Second dam Arden's Darlin won five including the Group I Caduceus Club Classic and has left Celestial Arden (17 wins) and Arden Voyager (13 wins).
The filly was one of nine sold on the day sired by Vincent, who set a record for a freshman when lot 237, a colt out of Suzy's Delight, fetched $215,000.
"We were going to have a dab at him but never got the chance," Green said. "The bidding went berserk."
The colt was bought, appropriately, by Vincent's former owner Victorian Jean Feiss, through the bid of Trevor Casey.
Best theatre
But the best theatre of the day came in the duel for the day's top yearling Tuapeka Dan, lot 289, a drawn out affair which had auctioneer Cam Bray declare part-way through that "we'll have to sing happy birthday to the horse shortly."
Bray, who said afterwards that he'd need to have a shave after one of the longest bidding duels in memory, knocked down the Bettor's Delight - Bonnie Joan colt to agent Peter Lagan, acting on behalf of Sydney's Emilio Rosati, who in the end had too much firepower for Stonewall Stud's Steve Stockman.
It was a fitting result for the vendors, Tuapeka Lodge, on the birthday of the late Father Dan Cummings who died 11 months ago.
While competition for the quality lots was strong, passings were numerous, only three of the first 15 through the ring sold, setting the tone for much of the day.
The clearance rate ended up at only 62%, with 71 of the catalogued 122 lots sold.
Selling continues on Wednesday.
Our runners this week:
How our trainers rate them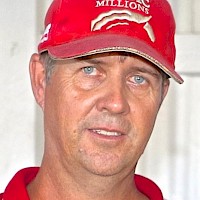 Al's comments
Tuesday at Albion Park
Race 7: Bondi Shake
7.03pm NZ time
"He's going really well and hasn't had much luck. This looks a good race for him, it's not overly strong. I rate him a top two chance. It's just a matter of whether he can wind up fast enough from behind the leader."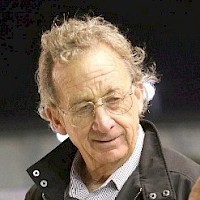 Ray's comments
Friday night at Auckland
Race 2: Captain Nemo
6.45pm
"He's not quite up to the best in there but he's honest enough. He'll go round and get a cheque."
Race 2: American Dealer
6.45pm
"He'll go a good race but it will improve him a lot. David was really happy with him at the workouts and didn't press him too hard. While he'll be better for the run it wouldn't surprise me in the slightest if he won."
Race 4: Smokinhotcheddar
7.45pm
"I thought her run for fifth last time was super. I've taken her off the unruly and she's drawn one. If she doesn't stuff the start, she'll be right in it."
Race 7: Tartan Robyn
9.09pm
"His first run for us was a beaut. He had a bad trip, parked most of the way, and still ran on. If he led, he'd be hard to beat."
Race 8: Copy That
9.34pm
"He was deadly at the trials and Maurice said he couldn't get over how easily he did it. It's hard to imagine them beating him fair and square. He'd have to be exceedingly unlucky or do something stupid."
Race 9: Argyle
9.59pm
"He needs the experience and a run under his belt before the Young Guns Final. I expect David will go back from seven and come into it late. I'm not holding my breath that he can win."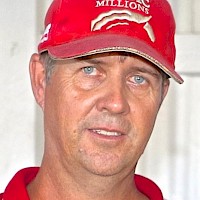 Al's comments
Saturday night at Albion Park
Race 5: Larry Lincoln
10.47pm NZ time
"Larry deserves to be favourite and he's got enough respect to lead and win. There are some capable horses in the race but over a mile Larry will be very hard to beat from in front."
Race 10: Bondi Shake
1.20am NZ time
"He's very bright after his win on Tuesday and will run a cheeky race. This is stronger but he's up to them. Dance In The Sun looks the winner but I'm very confident he can run top three because he chases really well."