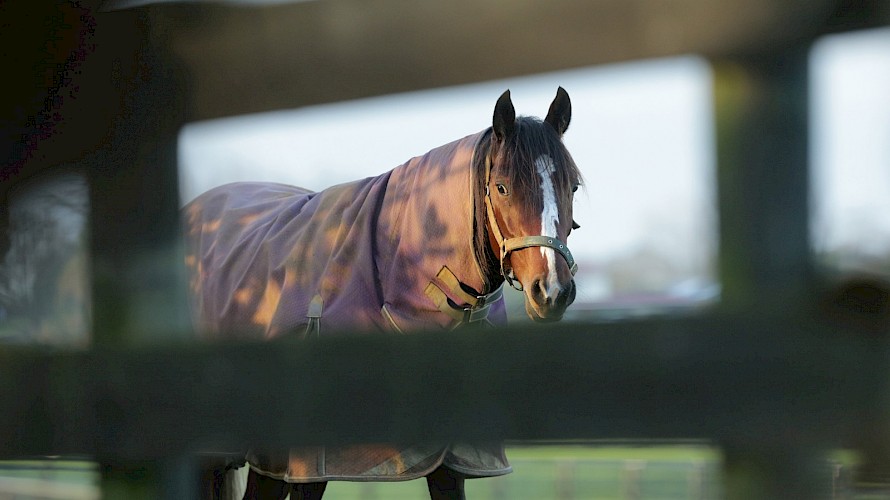 Successful American owners buy progressive American Dealer - but Ray's still in charge
Internationally successful harness owners Gordon Banks and Marc Hanover, drawn back to New Zealand as a safe haven from the coronavirus, have bought Lincoln Farms' talented pacer American Dealer.
The Miami cousins, who have raced a string of top horses in the United States, Australia and New Zealand since 1982, are keen to rekindle their Kiwi operation and see Lincoln Farms as the best way to do it.
"We haven't raced much in New Zealand in quite a while, as we have focused on the States and Australia but, given the pandemic, we decided jurisdictional diversity might be wise," Banks said.
"And we thought if we're going to try to compete effectively against Mark Purdon and his numbers, our best shot is with Lincoln Farms and Ray Green."
Banks and Hanover say they were attracted to American Dealer by the colt's attitude and desire to win - he has won two of his only three starts - and the fact he was by American Ideal out of a Bettor's Delight mare.
It was a Bettor's Delight mare who credited the pair with their first Group One win in New Zealand when Joanne's A Delight won the 2014 Sires' Stakes Fillies Championship at Alexandra Park.
Joanne's A Delight was pipped a head by fellow Kiwi filly Katy Perry in the 2014 Breeders' Crown but the Florida duo still claim the honour of having won Breeders' Crown titles in Australia and the United States.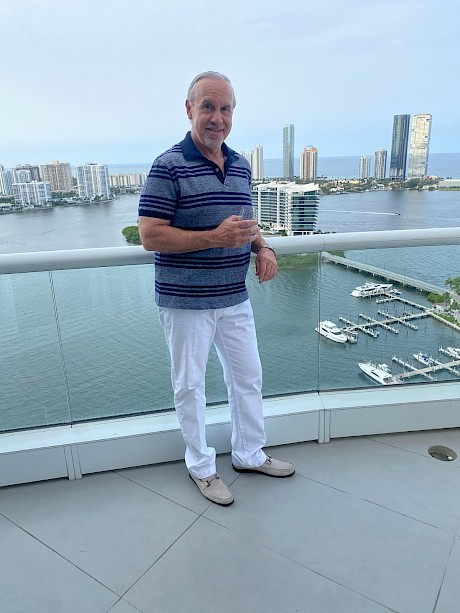 Miami-based Gordon Banks … "If we're going to try to compete effectively against Mark Purdon and his numbers, our best shot is with Lincoln Farms and Ray Green."Passion's Promise won the 2010 two-year-old fillies Breeders Crown Final at Melton and in 2002 Molly Can Do It bagged the US aged mares' Breeders Crown Final at the Meadowlands.
American Dealer will stay with Green at Lincoln Farms to contest a slew of upcoming feature races early in the new season, postponed two-year-old features as well as early season three-year-old races.
In September at Auckland he will be aimed at the Sires' Stakes Two-year-old Final as well as the NZB Standardbred Harness Million.
"After that, if the colt is doing well, we will have to figure out where his chances seem best, as both New Zealand and Australia present big race possibilities."
Banks and Hanover are no strangers to big race wins - in Australia with horses of the calibre of Majordan (32 wins) who, now racing in the States, scored a monster win a week ago at the Meadowlands in the $123,000 William Haughton Consolation. His time of 1:47.6 was the fastest by a Downunder bred colt or gelding on a mile track in North America.
In the States, under Enviro Stables, they boast a long list of winners including Malteste Artist (39 wins and US$2.3 million).
Their latest US star is three-year-old Captaintreacherous filly Rocknificent who has already earned US$350,000 in only 17 starts, winning six races, placing nine times and running 1:50.8.
The pair have also dabbled in stallions, standing dual hemisphere sires Presidential Ball, Falcons Future, Malabar Maple and Towners Big Guy.
American Dealer, who had a quiet workout at Pukekohe on Friday and will be nominated for Wednesday night at the Park, was raced by John and Lynne Street, Green, Ian Middleton, Tim White, Annette and Kevin Crosswell, Ian Kedzlie, Bob Best and the far north's Chisso and Wack Syndicate.
From a family rich in black type, the colt is the second foal of a Bettor's Delight mare who is a half sister to headliners Amazing Art, All U Need Is Faith, Pacing Major and Grace Way, the dam of Lincoln Farms' smart colt Make Way.
Crack Group One filly Linda Lovegrace also appears in his pedigree.
Our runners this week:
How our trainers rate them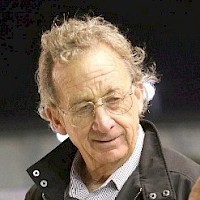 Ray's comments
Thursday night at Auckland
Race 1: Franco Nandor
5.24pm
"From a decent draw this time he'll be one of the hardest to beat because it's not a strong field. He lost a lot of muscle and strength when we gelded him but he should do better from now on."
Race 4: Larry Lincoln
6.49pm
"He'll lead easily and he's good in front so he's a chance to run a hole. But he can't burn at both ends so it depends on how the race is run and in these junior drivers' races they can be quite aggressive."
Race 6: Louie The Punter
7.41pm
"He's a big, dumb sort but he goes well enough. If he could be put on the front end on a nice steady rhythm I think we'd see a different horse. He just gets a bit lost and awkward in the field and the stop-start racing confuses him."
Race 6: Apieceoflou
7.41pm
"Second row draws can be good and if Gopati goes out he'd be right in it. He's come from way back in all his runs and he got held up in the run home last time. He's developing into a tidy horse."
Race 7: Tommy Lincoln
8.06pm
"The wide draw shouldn't worry him - he'll just mooch forward. It's pointless for him to go back, his MO is to get rolling. I thought he was travelling easily at the finish last time."
Race 7: American Dealer
8.06pm
"He's a little tradesman who never goes a bad race. He'll need a bit of luck from the draw but you can be sure he'll be running on strongly at the finish. He was good here last time."
Race 9: Copy That
8.56pm
"This is his most serious test. It usually takes the top age group horses two or three runs to find their feet against the tough older ones but he's exceptional and I expect Maurice will have a dab for the front."
Race 11: Man Of Action
9.46pm
"He'll be at the mercy of the ones he's following out but he's trained super this week and I think he's a definite chance. He's improving all the time."
Race 12: Captain Nemo
10.09pm
"He's a lovely big horse who's also on the up. I think he'll improve on last time here when he got pulling just when he was going to get a good trip and had to come out."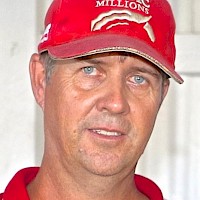 Al's comments
Saturday night at Albion Park
Race 3: Northview Hustler
8.14pm NZ time
"He ran some terrific sectionals last week coming from the back. He's improved through the week and I can't fault him. After his work his heart rate was down to 91, which is a lot better than it's been. He's at his best when it's in the 80s. He's a live chance and I think we'll see a different horse on Saturday night."